Posted on April 18, 2023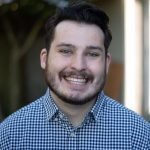 By Cody Schoeler, SuperWest Sports
T
he Chargers are in a weird spot because they don't have any glaring holes on their roster, but they also appear to be a few pieces away from competing for the AFC Championship.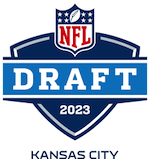 The draft gives them the perfect opportunity to add to their roster without having to give up assets or spend a lot of money to do so.
Los Angeles is fully aware of this opportunity, having added several key contributors through the draft in recent years.
The Chargers will head into this draft looking to find their next Derwin James, Joey Bosa, or Rashawn Slater, although at different positions.
Without any premier draft capital, the Chargers are going to have to play it smart and use their evaluation to find solid players or diamonds in the rough. If they are able to do so, it will greatly improve their chances to win in 2023.

And with the reigning Super Bowl champs in their division, the Chargers can use a bit of a boost. That's going to put a lot of pressure on the team to hit on the draft class this year.
The better you are, the later you draft, and the more important it is that those players contribute to winning. There might not be another team in the AFC that needs to find winning players than the Chargers.
Here are some of the best options for the Chargers' 2023 draft class.
Picks: 21, 54, 85, 125, 156, 200, 239
TE Dalton Kincaid, Utah
T
he Chargers' roster is pretty well-constructed, which gives them the luxury of using a first-round pick on a tight end if they want.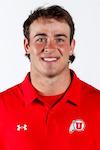 It wouldn't be such a bad idea to give quarterback Justin Herbert another offensive weapon to throw to. Kincaid would slot in nicely in the Chargers' offense.
In a loaded tight end class, Kincaid might be the most dynamic offensive threat of the bunch.
He has great athleticism and exceptional ball skills, so he should give Herbert a valuable target at the tight end position.
The Chargers tried to add that type of player when they signed tight end Gerald Everett last year but the move failed to really upgrade the offense.
The addition of Kincaid would almost certainly do that, which is why it may be worth spending a first-rounder on him.
RB Jahmyr Gibbs, Alabama
G
ibbs seems like a redundancy considering the Chargers are already employing running back Austin Ekeler, but things are getting a little acrimonious between the two sides after the star running back requested a trade.

It remains to be seen whether he will be with the team or not, but Gibbs wouldn't be a bad contingency plan.
The Chargers certainly have a better idea of Ekeler's status than anybody outside the organization, so if they feel like they will need to replace him, Gibbs is a perfect option.
He has the same kind of three-down skillset that Ekeler has, so he could theoretically slot into the offense quite well.
And even if Ekeler does play for the Chargers in 2023, drafting Gibbs would allow them to reduce some of Ekeler's workload while giving the young Gibbs the chance to develop and learn the system.
DT Siaki Ika, Baylor
I
f there is one need that requires addressing from the Chargers, it's the run defense. That was the area where they were the most vulnerable last year, giving up a league-worst 5.4 yards per carry.

There might not be a better way to fix that issue than by adding the 6-foot-2, 335-pound Ika.
The Baylor product projects best as a run-stuffing, space-eating nose tackle, which is exactly the role he would play in Los Angeles.
The Chargers don't need a ton of pass rush from the interior, although they wouldn't mind getting some, because they already have outside linebackers Joey Bosa and Khalil Mack.
You don't see a lot of draft picks made to help in one specific facet of the game but Ika was designed to stop the run and the Chargers have struggled to stop the run, so it's a perfect pairing.
S Quan Martin, Illinois
A
nother position that might be considered a need for Los Angeles is safety. This wasn't a need a few months ago but following the retirement of Nasir Adderly, safety certainly moves up the list.

Unfortunately for the Chargers, the safety class isn't too loaded this year. The good news about that is that they can opt to address it a bit later in the draft without missing out on too much talent.
That's not to say that Martin is not talented, though. He had a great year at Illinois, which surprisingly produced a handful of players that may go in the first few rounds of this draft.
Martin profiles best as a free safety, which works well with James already in place as one of the best strong safeties in the game.
Martin won't be a lock to start right away but he will surely be in the mix, which is good enough for a likely day-two pick.
WR Trey Palmer, Nebraska
D
o the Chargers need another wide receiver?

No, not necessarily. But that doesn't mean picking one a little later in the draft is a bad thing.
The Chargers definitely have a type when it comes to guys they like to pair with wide receivers Keenan Allen and Mike Williams.
That type is speedsters, which Palmer definitely qualifies as, having ran the fastest 40-yard dash at the combine.
Seeing Palmer's speed used to run under Herbert's deep balls would be a thing of beauty and he would also give them another body to fill in if the top two guys get injured, which tends to happen.
---
—More from Cody Schoeler—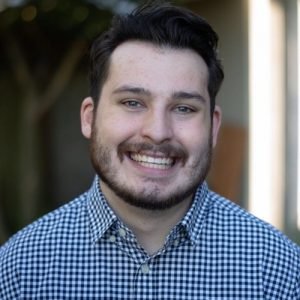 Latest posts by Cody Schoeler
(see all)