Posted on February 27, 2023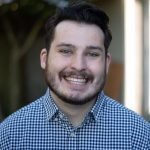 By Cody Schoeler, SuperWest Sports
T
he Cardinals had a miserable season last year.
Almost everything that could go wrong did go wrong, leading to a complete overhaul with the firing of head coach Kliff Kingsbury and GM Steven Keim.
It now appears that the days of Arizona being 7-0 and looking like a top team in the NFC are long gone.
This offseason marks the start of potentially a soft rebuild.

With new head coach Jonathan Gannon coming off an incredible season as the Eagles' defensive coordinator, he will surely want to bring a winning culture to the team.
There is also the elephant of the room that is quarterback Kyler Murray, although he is expected to miss a large portion of the 2023 season after suffering a torn ACL this past year.

With the third pick in the Draft this year, the Cardinals have the opportunity to start a new era, it's just that most of the roster is still living in the old one.
How the Cardinals handle this offseason will go a long way toward how quickly they can return to being a playoff-caliber team.
Biggest Free Agents
Cornerback Byron Murphy
W
hen it comes to in-house free agents, Murphy certainly has to be priority number one.

The 25-year-old is the Cardinals' best corner and although sometimes he appears a bit out of his league as a No. 1 corner, he's still very good.
Cornerback is also not a big strength for Arizona at the moment so re-signing Murphy would give them the comfort of at least having one guy in place at the position so they can focus on other more desperate positions.
Tackle Kelvin Beachum
B
eachum is going to be an interesting call for Arizona.

On one hand, he's a veteran who is past his prime but, on the other hand, he played the most snaps on offense for the Cardinals in 2022.
He's certainly not a long-term option at tackle but the Cardinals have several other free agents on the offensive line so locking up one of their more reliable starters could be helpful.
It would make a ton of sense for the Cardinals to give Beachum a short one- or two-year deal to give them time to find the right player to take over for him.
Guard Will Hernandez
H
ernandez is another starter slated to hit the open market, and he finished second to Beachum in snaps played on offense.

The Cardinals could definitely use his services back, but might not be in a place where giving out multi-year deals for interior offensive linemen is a good idea.
It's all going to come down to the price.
Hernandez may be able to take advantage of a relatively lackluster guard group in free agency and get a decent deal, which may make him too expensive for the Cardinals to re-sign.
Defensive End Zach Allen
A
llen had a breakout year in 2022 and had perfect timing since he is now going to sign a new contract.

It would be surprising if the Cardinals don't make a strong push to re-sign him. They have a big need at pass-rusher, especially with the retirement of J.J. Watt.
Allen may not be able to fill that role the same way, but he should get a shot after showing his development this past year.
Center Billy Price
P
rice, a former first-round pick, has had an up-and-down career but settled in nicely in Arizona, starting all 11 games he played in.

There's a good shot that he ends up as the Cardinals starting center going forward, especially if they can re-sign him to a fairly cheap deal.
Price is only 28 years old so he has a handful of good years ahead of him, which means he isn't completely out of sync with the Cardinals' rebuild timeline.
Wide Receiver Greg Dortch
D
ortch emerged as a solid option for the Cardinals, especially at the start of the season when DeAndre Hopkins was suspended.

And since Hopkins may soon be out the door, it would make sense for the Cardinals to re-sign Dortch.
He's a restricted free agent, which means that the Cardinals can ensure that he doesn't leave if that's what they want.
Locking up Dortch on a relatively small deal would be a smart move since he has some potential.
Center Rodney Hudson and Guard Justin Pugh
T
hese two are grouped together because they fall in the same bucket: big-name veterans who started every game they played but didn't play much due to injury.

There is no chance both come back to the Cardinals.
Hudson seems like the more expendable piece, especially if they re-sign Price, but they could opt to bring him back instead on a cheaper deal.

Pugh has been a very good player during his time in Arizona so he could definitely be a player they look to bring back as well.
But both are older and may not have too many more seasons left in them, meaning they may try to find a role on a contending team on the open market.
Team Needs
Defensive Line
T
he No. 1 area in need of an upgrade for Arizona is the defensive line. Even if the Cardinals do bring back Allen, that won't be nearly enough to solve their issues upfront.
The most likely avenue for improvement seems to be the Draft, where the Cardinals can use the third overall pick to land either Georgia defensive tackle Jalen Carter or Alabama edge rusher Will Anderson since it appears at least one of them will still be on the board.
But they could also trade down in the draft and elect to use free agency to address the defensive line.
If the Cardinals want to take a big swing, the most logical option is one of the four free agents from the Eagles; Fletcher Cox, Brandon Graham, Robert Quinn, and Javon Hargrave.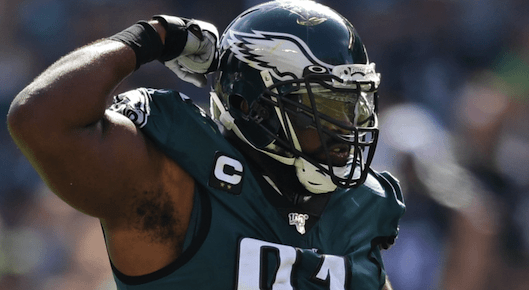 All just played for Gannon and the familiarity both ways would be ideal. If the Cardinals open up the checkbook and offer top-of-the-market money then they may be able to sign one of those guys.
But Arizona may choose to spend less and focus on younger players that match their timeline.
That could lead them to look instead at someone like Arden Key, Charles Omenihu, or Clelin Ferrell, all three of which would be a lot cheaper but have a much more inconsistent track record of success.
Offensive Line
T
his is entirely predicated on what the Cardinals do with all of the aforementioned free agents they have on the line.
Depending on who they bring back from that group, they may be left with a hole or two on their starting offensive line.
There won't be any pressure for them to go out and sign a big name, although there aren't many, on the open market, so they will likely address those spots in the later rounds of the draft or with cheaper free agents.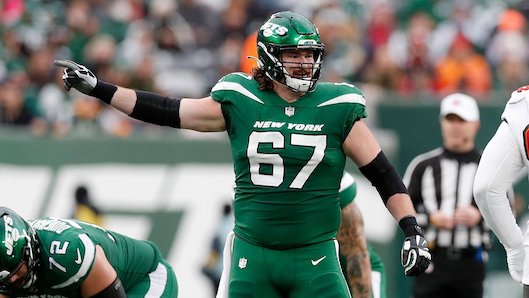 It's hard to predict exactly what they will do because so much of that group is currently in flux but it seems like guard may be the position that they will most likely need to fill.
If they do go the free agent route, a solid veteran such as Tom Compton or Dan Fenney would make the most sense as a stopgap until a younger player can take over the position full-time.
Quarterback
T
his is obviously not a long-term need because they have Murray, but since he's expected to miss plenty of this season, the Cardinals will need to figure out what they want to do at the position.
They have Colt McCoy, who has filled in admirably for Murray, but he may not be the new regime's choice.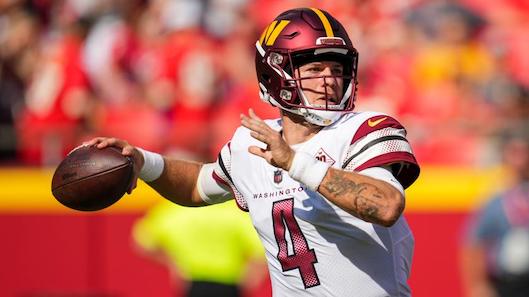 They also have to address whether or not they want to bring back Trace McSorley, who will be a free agent.
If the Cardinals do want to look for somebody to start over McCoy and possibly give them a chance to win a few games, then Mike White or Taylor Heinicke are interesting options that could also stick around and be Murray's backup going forward.
---
—More from Cody Schoeler—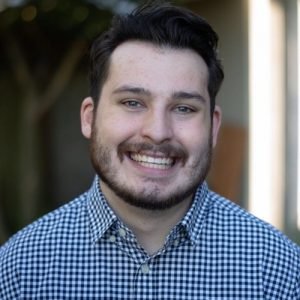 Latest posts by Cody Schoeler
(see all)