Posted on April 16, 2023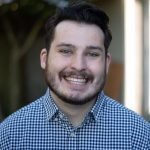 By Cody Schoeler, SuperWest Sports
T
he 49ers have 11 picks in the
2023 NFL Draft
thanks to a league-leading seven compensatory picks.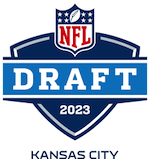 The unfortunate thing about those picks is that they fall later in the draft, which leaves San Francisco with just one pick in the top 100 (number 99).
It's not like they gave those picks up for nothing, though.
Their first and Second-Round picks were shipped out in moves to get running back Christian McCaffrey and quarterback Trey Lance, who the 49ers are hoping will be able to live up to the draft status at some point.
That leaves the 49ers in a clear win-now position, which makes this an important draft.
The 49ers have a handful of players they need to replace that left in free agency, so that will likely be their draft strategy.
But the sheer amount of picks they have will also allow them to make some picks that aren't based on need.

The San Franciso front office has shown an ability to identify talent in the later rounds as well, which means they may be able to find a couple of steals.
Linebacker Fred Warner, tight end George Kittle, and safety Talanoa Hufanga, who were all All-Pros in 2022, were selected in the third round or later.
There's no guarantee that the 49ers will find another slam dunk player like those three, but there is definitely a chance that they find a star in this draft.
Here are some of the best options for the 49ers' 2023 draft class.
Picks: 99, 101, 102, 155, 164, 173, 216, 222, 247, 253, 255
T Braeden Daniels, Utah
A
rguably the biggest loss over the offseason for the 49ers was tackle Mike McGlinchey, who signed with the Broncos as a free agent.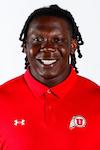 McGlinchey was a stalwart on the right side for quite a while, but now the 49ers must figure out how to fill the void he's leaving.
There isn't a clear replacement in-house, so the 49ers may use one of their first couple of picks to draft a potential starter. That's where Daniels comes in.
He played several positions across the line during his time at Utah, so he gives San Francisco some flexibility with where it plays him.
Daniels is certainly not a finished prospect but he has upside, which is about as much as you can ask for in the late third round or later.
Daniels probably won't win the starting right tackle job right out of the gate but the possibility is there for him to impress and contribute right away.
CB Tre'Vius Tomlinson, TCU
C
ornerback is the only position on the 49ers' defense that doesn't have a true superstar.
And while odds are they won't find one picking this late in the draft, it doesn't mean that can't improve the unit with a player like Tomlinson.

On the bad side, Tomlinson is on the smaller side, which may hinder him in the NFL, but on the good side, he was a great player for a TCU team that went to the National Championship in 2022.
The 49ers' defense would be a great place for Tomlinson to land because he would be coming into a unit that is already incredibly good.
That lessens the pressure on him from day one and would allow him to simply be a cog in the machine.
The 49ers also are creative with how they use their players, especially in the secondary where they moved safety Jimmie Ward all over to best utilize his skillset.
San Francisco has several picks in the range that Tomlinson is expecting to go in the draft, so they can take a flier on him without losing too much if he doesn't pan out.
EDGE DJ Johnson, Oregon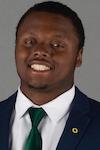 J
ohnson is one of the most unique athletes in the draft, playing on both sides of the ball at Oregon.
His time as a tight end has likely come to an end, but he does have a shot to earn a role as a defensive lineman.
He's explosive and twitchy off the edge but also has the size to play with his hand in the dirt.
It also must help that the 49ers have had success drafting defensive linemen from Oregon with Arik Armstead and DeForest Buckner, although both were first-round picks.
Johnson is a project for sure, but the 49ers won't need him to play significant snaps right away. If he can simply be a situational pass-rusher as a rookie that will be a win for them.
---
—More from Cody Schoeler—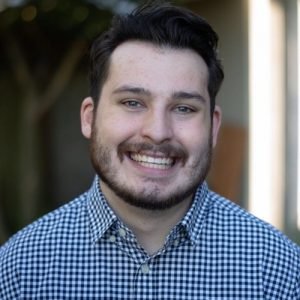 Latest posts by Cody Schoeler
(see all)