Posted on March 3, 2023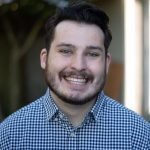 By Cody Schoeler, SuperWest Sports
T
he Seahawks had a very surprising season in 2022, somehow managing to make the playoffs after trading away star quarterback Russell Wilson.

The basis of their success was a stellar rookie class that produced several starters and a revelatory season from a quarterback that will be mentioned in the next section.
Seattle has a clear path forward. The holes in the roster are clear, and the Seahawks have the opportunity to address those areas in free agency and the draft.
This team is a possible NFC contender and should act accordingly this offseason.

Whether it is in free agency or in the draft, where they have the fifth overall pick thanks to the Broncos, the Seahawks will make some big additions over the next few months.
That obviously starts with Seattle dealing with its own free agents, which includes one of the most consequential decisions of the offseason.
Biggest Free Agents
Quarterback Geno Smith
S
mith is easily the Seahawks' biggest priority this offseason but the situation is not as simple as some other teams when it comes to the quarterback position.

Smith is 32 years old and coming off a career year after largely underwhelming as a starter and serving as a backup.
That makes it difficult for the Seahawks to judge his value because they've only seen one season from him as a full-time starter, but it was a very good season.
The entire offseason for Seattle revolves around whether or not it pays Smith.
It could be a multi-year deal or the franchise tag, but either way, it appears that both Smith and the Seahawks have a mutual interest in the quarterback returning.
The Seahawks may want to mitigate the risk of him coming back down to Earth by giving him a shorter deal, maybe two years, and structuring it in a way where they can move off him next year.
But odds are Smith is back in Seattle, and if not, the Seahawks will have even more big decisions to make.
Safety Ryan Neal
N
eal was an important part of the Seahawks' defense last year, playing the eighth-most snaps of the group.
There's no doubt that Seattle values the safety and wants him to come back, but there is doubt that the team can make it work financially.
The Seahawks are already paying quite a lot of money for two other safeties: Jamal Adams and Quandre Diggs.
It just may not be feasible for the Seahawks to have three safeties on big contracts.
Neal may not have the most robust market since he's been a bit of an under-the-radar player in Seattle, but all it takes is one team to love him to drive his price up.
It's possible that Seattle figures out a way to bring him back, as it certainly wants to, but it's just as likely that it doesn't work out.
Defensive Tackle Poona Ford
F
ord was one of the best success stories of the last few years in Seattle, going from undrafted free agent to signing an extension that paid him a lot more money.

He's been one of the most consistent players on the Seahawks' defensive line, starting every game but one over the last three seasons.
The Seahawks should value Ford's presence on the interior, especially since the defensive line has not been a strong suit.
Seattle may not prefer to shell out the type of contract that it will take to bring Ford back but it may be necessary to strengthen a position group that is not the strongest.
Running Back Rashaad Penny
T
his is one of the more interesting calls for Seattle because it was in a similar position last year.

Penny played on fire at the end of 2021 and earned himself a one-year deal from the Seahawks and a chance to prove he can be a starting back.
He got off to a decent start this past season but then suffered a season-ending injury, which is something that has hampered him throughout his career.
The Seahawks now have to decide if they still want to give Penny a shot, although it will be as a backup to Kenneth Walker.
Penny also may decide that he wants to find a team on the open market that gives him a chance to see the field more.
Unless Seattle and Penny can see eye-to-eye on a role and a price, expect him to be playing somewhere else next season.
Biggest Needs
*Quarterback
T
his is a need with an asterisk because the likely scenario is that the Seahawks re-sign Smith and don't have to worry about the quarterback position as much this offseason.
But if the Seahawks don't re-sign him, then this shoots up to N0. 1 on their offseason to-do list. Even if the Seahawks bring back Smith, they will have to fill the backup role with Drew Lock also hitting free agency.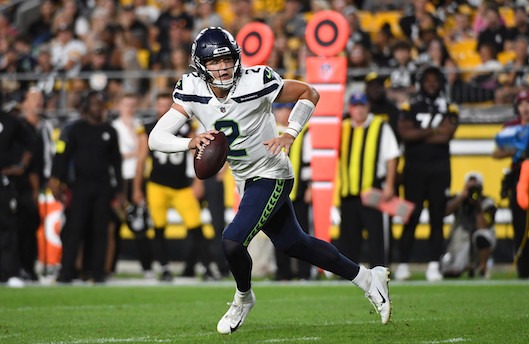 There is little reason to believe that Lock, who was in Seattle for just one season, returns to the team without a chance to earn the starting job.
The most likely place Seattle goes to in either case is the draft, with the possibility of drafting a late-round quarterback to serve as Smith's backup the most likely scenario.
Pass Rusher
A
fter the hypothetical need for a quarterback, pass rusher is definitely the most important need.
It has long been an area where the Seahawks have struggled, although they made strides toward improving the group last year.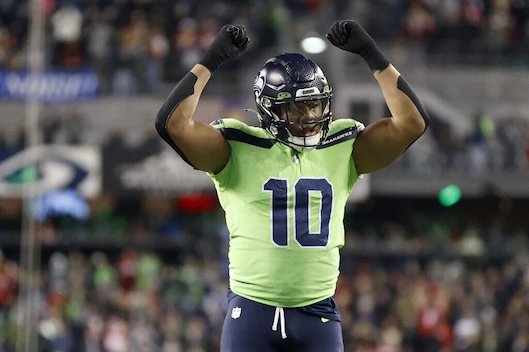 Seattle may be reluctant to grab another pass rusher in free agency after they paid up for Uchenna Nwosu last offseason, which was a successful move for them.
The more likely scenario is that they address the position in the draft with either of their First-Round picks, No 5 and N0. 20.
But if the Seahawks do go the veteran route, someone such as Oshane Ximenes or Derek Rivers could be a good fit.
Center
T
he Seahawks' starting center from 2022, Austin Blythe, announced his retirement on Tuesday, meaning the team has lost a potential option to man the position for this upcoming year.
Without the possibility of a Blythe return, it means Seattle has to at least entertain the idea of finding one on the open market. It's not a great year for centers on the open market, but that doesn't mean the cupboard is bare.
The most enticing option may be Ethan Pocic, who was drafted by Seattle and spent the first five seasons of his career with the Seahawks before signing with the Browns and having his best year.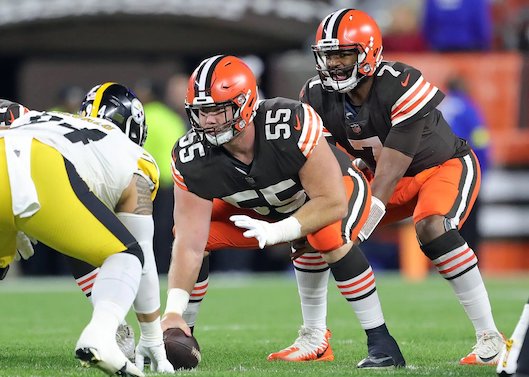 We could see a reunion of sorts with Pocic coming back to Seattle and claiming the open starting role.
It may be more likely that the Seahawks find their starting center in the draft because they have a decent amount of draft capital so they can afford to spend one on a position that they don't usually focus on in the draft.
A rookie would also be cheaper and under contract potentially for longer, both of which are advantages of using the draft.
If the Seahawks don't get the guy they want in free agency or don't find an option that they love, expect them to use a Day-Two draft pick on a center.
Linebacker
H
ow big of a need this position is depends on how Seattle handles the pending free agency of Cody Barton, who was a starter last year.
Barton certainly had his struggles but it was his first year as a full-time starter, which may excuse some of his issues.
But regardless of what the Seahawks do with Barton, they will be in need of some reinforcements at the position.
The Seahawks are expected to be without Jordyn Brooks for much of the season after he suffered a knee injury toward the end of the season.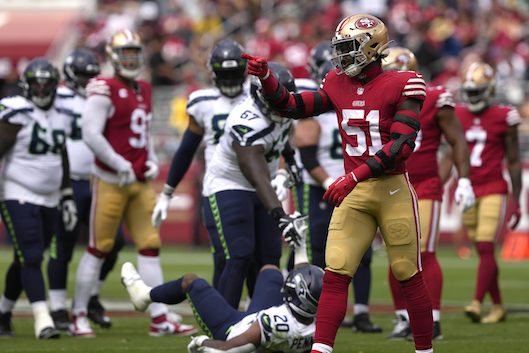 That coupled with the potential loss of Barton makes linebacker an area that Seattle needs to address. The Seahawks could use both avenues to fill their need.
First, they could sign a bigger name in free agency such as Azeez Al-Shaair, T.J. Edwards, or even a returning Bobby Wagner.
Then they could use a Day Two or early Day Three pick in the draft to add another young player to that group and prepare for the future.
---
—More from Cody Schoeler—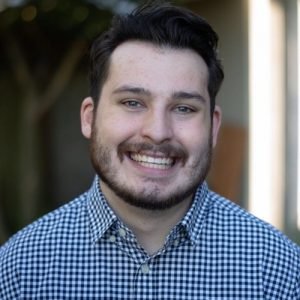 Latest posts by Cody Schoeler
(see all)