Posted on October 19, 2022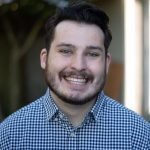 By Cody Schoeler, SuperWest Sports

It seems like not that long ago that we saw these NFL West teams trot out onto the field for the first time, yet now we are already through one-third of the weeks.
Luckily, we still have a whopping 12 weeks left. So, if you are feeling bummed out that the first third of the season is in the rearview window, perk up because there are still two more thirds to go.
The second third kicks off with some intriguing matchups.
One struggling west team gets a chance to turn it around in the spotlight of Thursday Night Football. Another struggling squad takes on one of the early surprises of the season.
And there are two matchups featuring dueling west teams that have the potential to steal the show on Sunday afternoon.
It should be a pretty eventful week for the seven west teams that are playing (sorry Rams fans, you have to go a week without your team playing).
Here are some quick previews for each of those five games to get you prepared for the action this week.
Saints (2-4-0) at Cardinals (2-4-0)
Thursday, October 20
5:15 p.m., PT, Prime Video
T
here is good and bad news for the Cardinals this week (and not just the fact that they're playing in primetime on Thursday Night Football, which is good and bad news in itself).
They get superstar wide receiver DeAndre Hopkins back following his suspension, which should give quarterback Kyler Murray more help on the offense. But they will also be without wide receiver Marquise Brown who has been playing well this season but is now out indefinitely with a foot injury.
Hopkins surely won't have the most pleasant return, having to deal with New Orleans cornerback Marshon Lattimore, one of the toughest matchups out wide in the league.
The Arizona offense as a whole may have a tough time on Thursday. The Cardinals scored just three points on offense last week against Seattle and now have to go up against a Saints' defense that has more talent.
The Arizona offensive line was a huge letdown last week, allowing six sacks, and will once again be challenged by defensive ends Cameron Jordan and Marcus Davenport.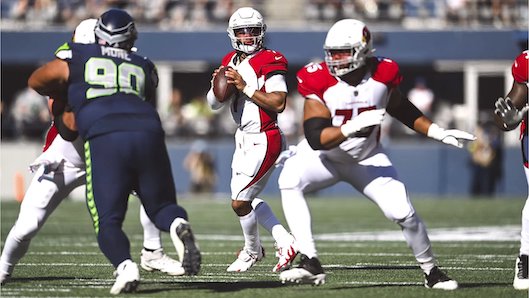 The Cardinals' defense has been playing a lot better lately and should have another favorable matchup regardless of who is under center for New Orleans.
They've held their last three opponents, one of which was the Eagles, to 55 points after allowing 87 points in their first three games. It still isn't a great defense, but the unit is improving as the season goes along.
The Arizona secondary could be under pressure from the Saints' passing attack but with wide receiver, Michael Thomas already ruled out for the game and rookie wide receiver Chris Olave battling a concussion, they may be able to catch a break on the short week.
Whether the Arizona offense shows up on Thursday will decide who wins the game. If the contest turns into a defensive battle, then the Cardinals just don't have the talent on that side of the ball to outduel the Saints.
Jets (4-2-0) at Broncos (2-4-0)
Sunday, October 23
1:05 p.m., PT, CBS
S
even weeks ago this would have looked like a much different game, and certainly would not have had the Broncos favored by just a point.
Denver was supposed to be a Super Bowl contender while New York was perceived to still be in a rebuild. Neither of those seems to be the case now, as the Broncos have struggled this year while the Jets are looking like a possible fringe playoff team.
This will be a new challenge for the Jets, though, as they haven't faced a defense quite like this Broncos' unit yet.
Denver is still one of the best defenses in the league, ranking second in yards per play and in the top five in several other important stats.
Although the Jets have been winning lately, they have not been doing so thanks to the offense.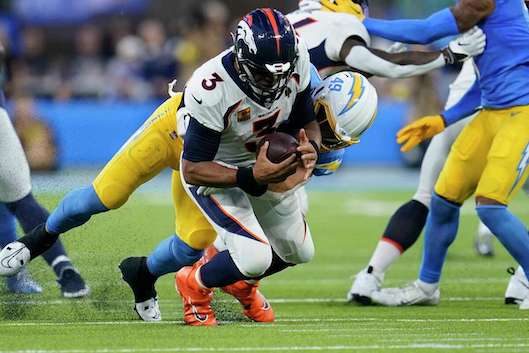 Quarterback Zach Wilson is 3-0 since returning from a preseason injury, but he hasn't passed for more than 252 yards in any of those games and has just one passing touchdown.
The jets have also relied on their defense, which ranks seventh in yards per play. They have also been good at forcing turnovers, of which they have 10, thanks in large part to emerging stars defensive tackle Quinnen Williams and rookie cornerback Ahmad Gardner.
Those two should certainly test the Denver offense, which has been disappointing this year.
Quarterback Russell Wilson is coming off his best game of the season, but it was still a game that saw the offense go stagnant in the second half.
Points may be at a premium in this game, so if a team gets to 20 points then it may have the game in the bag.
The Broncos' Wilson is certainly more experienced than his counterpart on the Jets so he should seemingly have the advantage, but his play this year suggests otherwise.
Whichever quarterback is able to move the ball better will likely be the winner, unless there are some defensive touchdowns or big plays that swing the momentum of the game.
Texans (1-3-1) at Raiders (1-4-0)
Sunday, October 23
1:05 p.m., PT, CBS
T
he Raiders are coming off a bye week so they should be rested and prepared for this game. But the Texans are also coming off their bye, so neither team will get an advantage from that.
The last time we saw Las Vegas it was locked in a very close battle with the Chiefs, but close losses still count as losses in the end.
The Raiders have a great chance to get their second victory of the season with an opponent that is also stuck at one win.
The Texans have also been more impressive than their record suggests, but not by much.
Several positional advantages are in the Raiders' favor in this contest, which should lead to them coming away victorious.
They have far more talent on offense with players such as wide receiver Davante Adams, quarterback Derek Carr, and running back Josh Jacobs. And on defense, they feature defensive ends Maxx Crosby and Chandler Jones, who are both superstars.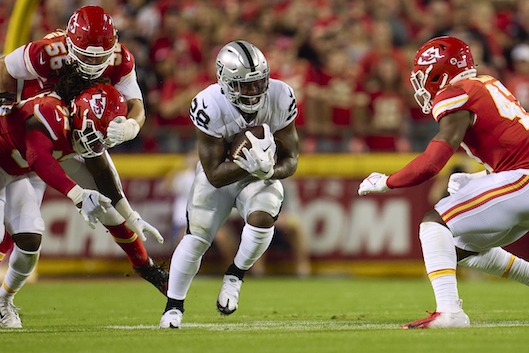 The Raider that may end up having the biggest day is Jacobs, who will be facing a vulnerable Houston run defense. Las Vegas has been heavily relying on Jacobs lately so he is likely to continue his streak of success against a bottom-five defense in yards per carry.
The defense for the Raiders hasn't been that great but the one area they have had success in is against the run, where they are allowing just four yards per carry.
That is also the area where the Texans have been more dangerous thanks to rookie running back Dameon Pierce's breakout year. The Houston offense overall isn't very impressive, ranking 27th in yards per play, so the Raiders shouldn't struggle too much against them.
Las Vegas matches up very nicely with Houston, so it should have the upper hand in this matchup.
Neither team has been scoring with incredible consistency, although the Raiders have been getting better in that department, so this game will probably be decided by which team makes the most of their drives by converting them into points.
Seahawks ( 3-3-0) at Chargers (4-2-0)
Sunday, October 23
1:25 p.m., PT, FOX
B
oth of these teams have been playing very well lately so it should make for an entertaining game.
Each team is also in the top 10 in points scored and yards, so it should make for a high-scoring matchup as well.
Everyone knew the Chargers' offense would be electric this season but the Seahawks' group has been a complete surprise.
Quarterback Geno Smith has been a revelation and should continue to have success against the Chargers.
The Los Angeles defense has been good against the pass at times, averaging just six yards per pass attempt, which is 12th-best in the league.
But the secondary can also be beaten considering they have allowed 11 touchdowns through the air, which is fewer than only four teams.
Seattle may want to lean more on the run game, like it usually does, to help out Smith. Rookie running back Kenneth Walker made his first start last week and looked good, proving he can be the guy going forward.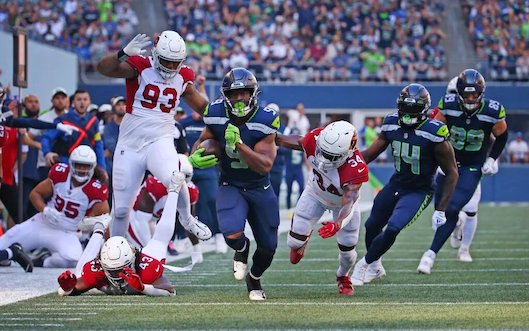 That will likely be where this game is decided considering the Chargers allow the most yards per carry in the league. Especially without star defensive end Joey Bosa, the Chargers' defensive line is going to have to step up and stop Seattle's ground game.
There is no question about whether Los Angeles is going to be able to score points. It is the 10th-highest scoring offense in the league and the Seahawks have the second-worst scoring defense.
The Seahawks have looked a lot better on defense lately, particularly due to great play from rookie cornerback Tariq Woolen, but this test may prove too tough.
Quarterback Justin Herbert is a stud and with weapons such as wide receiver Mike Williams, tight end Gerald Everett, and possibly a returning wide receiver Keenan Allen (although it feels like Allen is possibly returning every week now), this offense has the firepower to light up the scoreboard.
Technically every game is won by whichever team scores more points but it will feel even more like that is the case in this matchup. With neither defense likely to stop the opposing offense, whichever offense is more efficient and gets in the end zone more is going to get the win.
Chiefs (4-2-0) at 49ers (3-3-0)
Sunday, October 23
1:25 p.m., PT, FOX
T
his Super Bowl LIV rematch is coming at an unfortunate time because both of these teams need a win this week.
The Chiefs are attempting to bounce back from a tough loss to the Bills and the 49ers need to redeem themselves after a disappointing loss to the Falcons.
While one team is going to be unhappy with taking the loss, fans will surely be satisfied with how this game goes.
The Chiefs have the highest-scoring offense in the league while the 49ers have allowed the second-fewest points in the league, behind only Kansas City's opponent from last week.
This may be the only time this season that a team facing the 49ers is facing a worse defense than it did the previous week.
The Chiefs have proven they can, and will, score on any team, and the 49ers should not be an exception.
Quarterback Patrick Mahomes is running the offense smoothly, benefitting from the presence of a tight end like Travis Kelce. Although San Francisco certainly presents a challenge, Kansas City will be able to find the end zone a couple of times at least.
The Chiefs' defense versus the 49ers' offense is going to be where this gets really interesting.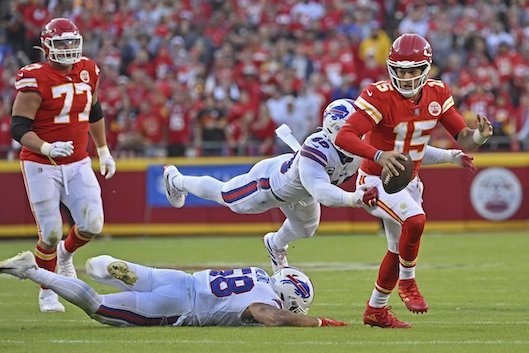 The 49ers have been extremely hit or miss with quarterback Jimmy Garoppolo leading the way. Last week was a miss, scoring just 14 points against the Falcons, so maybe that suggests that this week will be more of a hit.
But the Chiefs actually have a surprisingly effective defense this year. They have allowed the seventh-most points in the league but are also giving up the 13th-fewest yards per play. So although they are giving up some scores, those points are well-earned.
How Kansas City stops San Francisco's dynamic wide receiver duo will be key in this matchup.
When wide receiver Deebo Samuel and Brandon Aiyuk are playing well, it takes a ton of pressure off Garoppolo and enables him to move the offense down the field.
The Chiefs have a talented cornerback in L'Jarius Sneed and a proven safety duo of Justin Reid and Juan Thornhill, but the rest of the secondary consists of rookies. If that group is able to limit the 49ers through the air then it may be able to shut down the offense.
The 49ers are going to need to put up points to keep up with the Chiefs no matter how good their defense plays.
So whether are not Garoppolo and company are able to move the ball and find the end zone will determine how close this game is and who ends up on top.
---
—More from Cody Schoeler—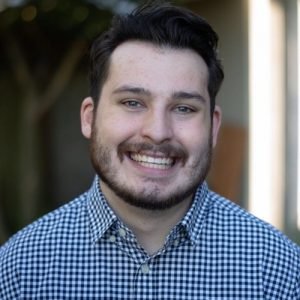 Latest posts by Cody Schoeler
(see all)