Posted on September 18, 2022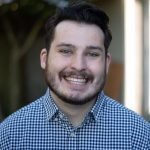 By Cody Schoeler, SuperWest Sports
T
he opening weekend of the NFL season was as crazy as we could have possibly imagined.

There were upsets across the board and plenty of teams looked much different than they did the last time we saw them, some better and some worse.
But now is when things start to settle down. The shock of the opening weekend is gone. And instead of having all offseason to prepare for an opponent, each team has roughly a week to get ready for this game.
That will probably lead to more predictable outcomes, but it is the NFL, so you never really know.
Once again there are a few matchups featuring two west teams, which should make for some incredibly tight contests. Those games are going to be very important in the standings at the end of the season.
One of those games might be among the most important games of the season and it kicks off the week on the debut of Amazon's Thursday Night Football.
Falcons at Rams
Sunday, September 18
1:05 p.m. PT, FOX
T
he Rams desperately need a great showing in this game to make people forget about the way they looked against the Bills last Thursday to open the season.
Quarterback Matthew Stafford looked completely out of his element and had an awful game, throwing three interceptions.
Los Angeles has a chance for redemption against the Falcons but will need a much better performance from Stafford to do so.
The Rams will also need to answer some questions at running back where Darrell Henderson looked like the starter last week while Cam Akers saw very little work.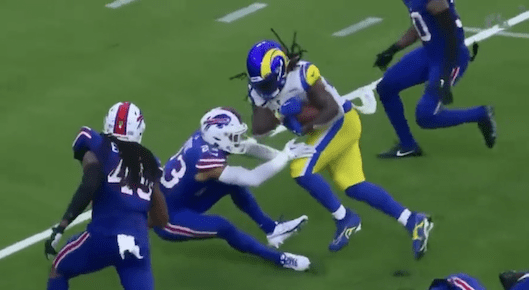 This is the perfect matchup for the Rams to get back on track because Atlanta does not pose a huge threat.
Yes, every team is capable of winning a game in this league but the Falcons should not be able to keep up with the Rams.
They are coming off a close loss to the Saints but that was a divisional matchup and those tend to be close.
Atlanta does have a few players that could pose some problems for Los Angeles like tight end Kyle Pitts and running back Cordarrelle Patterson but in all likelihood, this will be a big win for the Rams.
If that doesn't end up being the case then it is time to panic for this team.
Seahawks at 49ers
Sunday, September 18
1:05 p.m. PT, FOX
T
he Seahawks and 49ers seem to always play close games and that could very well be the case again this week.
Each team is coming off a very different week.
Seattle is riding high off an upset over the Denver Broncos and getting revenge on former quarterback Russell Wilson. The Niners are on the opposite side of things, coming off a horrendous loss to the Chicago Bears.
This will certainly be a much different contest for each team, though. The Seahawks will be playing with much different emotions and the 49ers will be playing with much different weather.
This really will be the first true test for young quarterback Trey Lance as he goes up against a Seattle defense that looked pretty good against Wilson and the Broncos.
He gets a mulligan for the conditions of the last game but he needs to play well this week for fans to have confidence in him as the starter.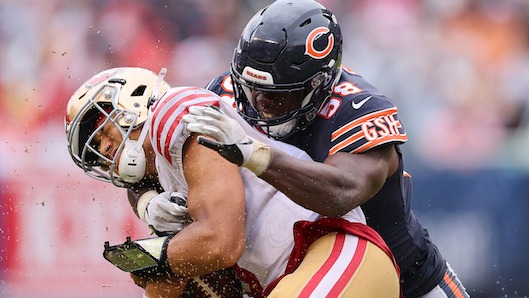 The Seahawks could get after Lance a bit with outside linebackers Uchenna Nwosu and Darrell Taylor, who both played well in week one.
Lance's running ability will be the deciding factor, especially with starting running back Elijah Mitchell missing time with an injury.
The 49ers may not need to score too many points, though. Quarterback Geno Smith started the Week One game hot but the offense failed to score in the second half.
And now against a much better 49ers' defense, the issues that plagued them could be even more prevalent.
If Smith can get the offense going and move the ball then the Seahawks could stay in.
Leaning on running backs Rashaad Penny and rookie Kenneth Walker, who could make his debut this week, will be the key to winning the game for Seattle.
This game for sure will be a close one and if both quarterbacks struggle again, it could be a low-scoring game as well.
Texans at Broncos
Sunday, September 18
1:25 p.m. PT, CBS
W
hat better way for the Broncos to get over the disappointing loss to the Seahawks than to beat up on a Texans team that is much worse than them on paper?
Of course, the same thing could have been said about the Seahawks last week, so Denver is going to need to play a lot better to get that result this time around.
Quarterback Russell Wilson had his ups and downs in his first start as a Bronco, so hopefully, he looks more comfortable in week two.
One way he can do that is by utilizing wide receivers Courtland Sutton and Jerry Jeudy more, as he took a while to start relying on them.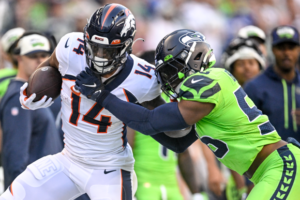 The Texans can provide a challenge to the Broncos as they did just tie with the Colts, but they really don't have enough talent to hang with them.
The defense shouldn't have trouble dealing with quarterback Davis Mills, running back Rex Burkhead, and tight end O.J. Howard, although that does sound like a menacing trio on paper.
If Denver does play up to their potential this week then that loss to Seattle can be chalked up to some offseason rust and a hostile environment.
But if they let the Texans stick around longer than they should, maybe due to some poor decisions from head coach Nathanial Hackett, then there could be some problems in Denver.
Cardinals at Raiders
Sunday, September 18
1:25 p.m. PT, CBS
B
oth of these teams need a big bounce-back win after suffering losses to west teams last week, but unfortunately, one of them will have to start the season 0-2.
This will also be a matchup of two teams that had some glaring issues on the field to start the season, so whichever team mitigates its weakness best may end up winning the game.
For the Cardinals, their secondary got shredded by Mahomes and the Chiefs. Luckily, they only have to deal with wide receiver Davante Adams this week (not like he is the best in the league or anything).
He and quarterback Derek Carr looked great in Week One and will hope to keep that up in this matchup.
Throw in tight end Darren Waller and wide receiver Hunter Renfrow and the Cardinals' secondary could be in for another rough day.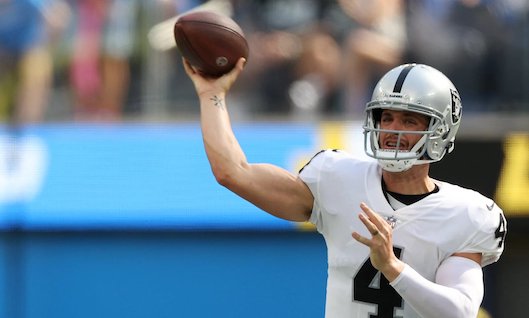 The Las Vegas offensive line did not look great, on the other hand. They got decimated by a Chargers defense that is very good in the front seven.
They won't be going up against Joey Bosa and Khalil Mack this week, though, so that is some good news.
The Raiders will need to slow down the Arizona offense, something they had decent success doing last week against the Chargers.
Quarterback Kyler Murray will need to test the Raiders' lackluster secondary with more downfield shots, particularly to Marquise Brown, and try not to wait until the fourth quarter to score touchdowns
The Cardinals should be able to compete much better in this game and may even beat the Raiders if the offense can put together four quarters of good play.
But if the Raiders' defense can cause the Cardinals to start slow, then Carr, Adams, and the rest of the offense may be able to put up enough points to keep this game out of reach.
Final: Chiefs 27, Chargers 24
Thursday, September 15
5:15 p.m. PT, Prime Video
T
he NFL is really spoiling us with these early-season primetime matchups (other than the Buccaneers versus the Cowboys).
The Chiefs and Chargers are two of the most exciting teams in the league and should combine for a great showing on Thursday.
The firepower of each offense is very evident. Everybody knows that quarterbacks Patrick Mahomes and Justin Herbert are stars in the league.
But one of the biggest storylines of this game is that the Chargers will be without star wide receiver Keenan Allen.
That could definitely have a negative impact on the Los Angeles offense. If the Chargers score one less touchdown because of Allen's absence, that could be what eventually decides this game.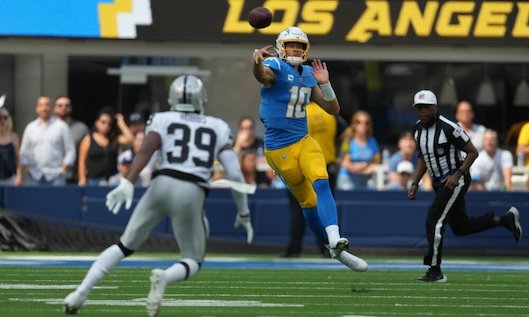 This game will likely come down to which defense plays better, as getting one or two stops could be enough in this high-scoring contest.
The Chargers have the advantage in that category, especially if cornerback J.C. Jackson is able to make his debut with the team.
The Los Angeles rush is also very dangerous but will be going up against a far more formidable line this week. They racked up six sacks against a terrible Raiders' line and the Chiefs have far more talent up front.
If the Chargers can get pressure on Mahomes and force the Kansas City offense to play from behind then they have a good chance to win.
But if the Chiefs just keep on rolling, especially on offense, then they will establish themselves as one of the teams to beat in the AFC this year.
---
—More from Cody Schoeler—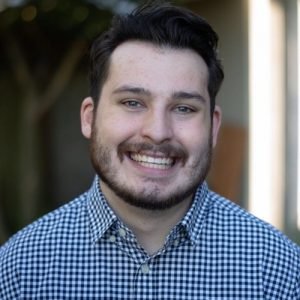 Latest posts by Cody Schoeler
(see all)