Posted on January 8, 2023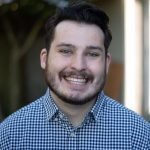 By Cody Schoeler, SuperWest Sports
W
e have reached the final week of the 2022 NFL season. Don't let the fact that it is technically 2023 distract you from that, though, because we've made it through 17 weeks to get here.

For four, potentially five, of the west teams, this will be the last time they suit up and show out this year. That means that even if they may not have anything to play for, they're going to leave it all on the field.
Week 18 is always fun because each game has such different stakes. These games decide everything from who gets a first-round bye to who even makes the playoffs at all to who gets a better pick in the draft.
There are four games between west teams this week because each team plays a divisional game. And, lucky enough, each game does have some important stakes attached to it.
So, let me get you ready for each of those games with some quick previews along with an overview of what is up for grabs in each contest.
Rams (5-11-0) at Seahawks (8-8-0)
Sunday, January 8
1:25 pm PT, FOX
T
his game may have the most on the line out of the four, with the Seahawks playing for their postseason lives.
They're still in one of the situations where they need a certain outcome in another game to make it in, but none of that matters if they don't take care of the Rams, which may be easier said than done.
These two teams played in week 13, with Seattle barely eking out a 27-23 victory. And Los Angeles seems to have figured a few things out since then.
The biggest one is the run game, where running back Cam Akers has looked like a whole new player in recent weeks. The Seahawks are definitely vulnerable in that area on defense, so that could give the Rams an advantage.
But Seattle should have the upper hand when Los Angeles throws the ball. Quarterback Baker Mayfield has been fine in spurts but, overall, he hasn't been too impressive.
The Seahawks, on the other hand, boast two Pro-Bowlers in the secondary in safety Quandre Diggs and rookie cornerback Tariq Woolen, who is tied for the league lead in interceptions.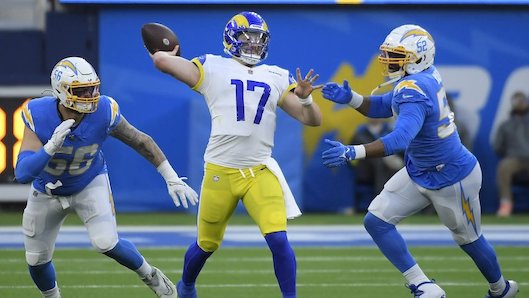 On offense, Seattle looked much better last week than in previous ones. It helped to have wide receiver Tyler Lockett back from his finger injury to give quarterback Geno Smith one of his favorite weapons.
Rookie running back Kenneth Walker also looked good last week and may be done with his nagging injury.
But if there is one area where the Rams' defense can make a difference it is up front.
The Seahawks are banged up on the offensive line, with rookie right tackle Abraham Lucas missing the last game, so the Rams could get some pressure on Smith and disrupt the passing attack.
Los Angeles doesn't own its first-round pick this year so there is no draft benefit with a loss. That means the Rams are going to be fired up to win this game and keep their divisional foe out of the playoffs.
The Seahawks are going to have to play a great game if they want the win, which they definitely do, and it may come down to Smith having to make some plays late in the game.
Chargers (10-6-0) at Broncos (4-12-0)
Sunday, January 8
1:25 pm PT, CBS
T
his may be the game featuring west teams with the least on the line.
The Broncos don't have their first-round pick this year so there are no draft order changes up for grabs. And the Chargers have already locked up a playoff spot but another win would be helpful for trying to claim the top wild-card spot and play the AFC South champion in the first round.
This game could end up being a pretty good one too, depending on which version of Denver shows up.
The Broncos looked much better last week in their loss to the Chiefs without Nathaniel Hackett as head coach. But whether that is a genuine improvement or a one-week bump will be up for debate this week.
Quarterback Russell Wilson still had his struggles but looked to be much more energized as he ran for two touchdowns. The defense also bounced back from a terrible showing on Christmas by holding the Chiefs to a below-average performance.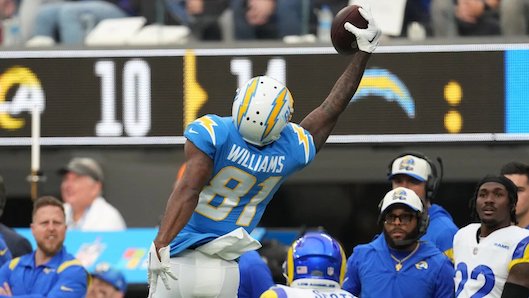 But none of that may matter this week if the Chargers can keep things up. They're been arguably one of the best teams in the league over the past month and that shouldn't change this week.
Running back Austin Ekeler has been on fire just about all year, while the wide receiver duo of Keenan Allen and Mike Williams finally being healthy has also given the offense a major boost.
But the straw that stirs the drink is quarterback Justin Herbert, so the Chargers go as he goes.
The Broncos obviously pose a formidable threat given that their defense is amongst the best in the league. They held the Chargers to just 19 points last time around, but things are much different now.
The Chargers will need to use this game as a springboard into the playoffs so they will be motivated to play their best. The Broncos can't be motivated by much at this point other than salvaging whatever is left of their season.
If both teams play their best football this could be another entertaining affair, but if only one team manages to show up for the game, odds are it's going to be the Chargers.
Cardinals (4-12-0) at 49ers (12-4-0)
Sunday, January 8
1:25 pm PT, FOX
I
t's pretty clear that the Cardinals don't have much to play for anymore. The only thing riding on this game for them is their draft pick, which may drop out of the top five if they lose.
The 49ers still have a ton to play for. They could still end up with the number one seed in the NFC or could drop down to the third seed, so a win here is very important for them.
San Francisco still hasn't lost with quarterback Brock Purdy under center, and it doesn't seem likely that streak will end this week.
Things are kind of falling apart for the Cardinals. They've lost six straight and started quarterback David Blough last week. This is very unfortunate timing to be facing the top defense in the league, not to mention the 49ers have a pretty good offense too.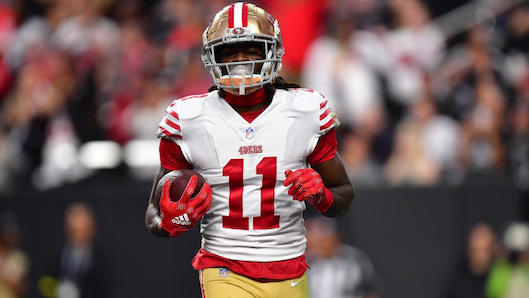 And with San Francisco not in a position to rest players, things could get ugly for Arizona.
The 49ers have running back Christian McCaffrey, tight end George Kittle, and wide receiver Brandon Aiyuk playing well right now. And that is without wide receiver Deebo Samuel, who will be back from injury soon and is one of the most explosive weapons in the league.
Those guys should have no trouble scoring against a Cardinals' defense that has been one of the worst in the league at stopping its opponents.
And the 49ers' defense, with linebacker Fred Warner and the potential Defensive Player of the Year defensive end Nick Bosa, shouldn't have too much trouble stopping whoever the Cardinals throw in at quarterback.
This game figures to be anticlimactic and predictable but there have been 17 weeks of action to demonstrate that anything can happen in this league, so don't rule the Cardinals out just yet.
Chiefs 31, Raiders 13
Saturday, January 7
1:30 pm PT, ABC
T
hese two west squads will kick off the final week of action with their Saturday afternoon game.
The Chiefs are still playing for the first overall seed in the AFC, which they should be able to clinch with a win in this game (the cancellation of the very tragic Bills-Bengals game last week is throwing off some of the playoff standings so it's hard to know for sure what will happen).
The Raiders have already been eliminated from the playoffs and would likely move out of the top 10 of the draft with a win here.
There would be no better way for the Raiders to end their season than by knocking their division rival off the top spot in the conference.
It won't be easy to do, though. The Chiefs are the top offense in the league and the Raiders haven't exactly been great at slowing down offenses this year.
The Chiefs scored 30 on the Raiders earlier this season and there are plenty of reasons to expect that number to only be higher this time around.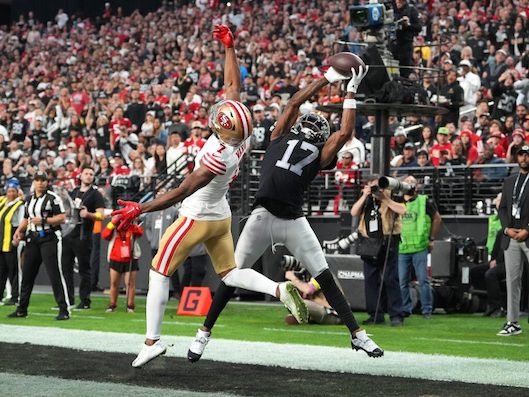 Quarterback Patrick Mahomes is technically within reach of the single-season passing yards record (he needs 430 yards to break it) so he may be motivated to put on a show and rest his arm during the bye week.
How the Raiders perform on offense will be the deciding factor in whether this is a game or not. Quarterback Jarrett Stidham shocked everybody with his exceptional play last week but now he has to prove it wasn't just a flash-in-the-pan.
He surely knows how to throw the ball to wide receiver Davante Adams and hand the ball off to running back Josh Jacobs, so that will be the Raiders' plan of attack as usual.
The Chiefs' defense, which has been solid but certainly not great, can use this as a tune-up game for the playoffs considering they will face much better offenses in the postseason.
These two teams went down to the wire the last time they played and that can certainly happen again. But if the Chiefs come out looking their best as they aim for the one seed then it could also get out of hand quickly.
---
—More from Cody Schoeler—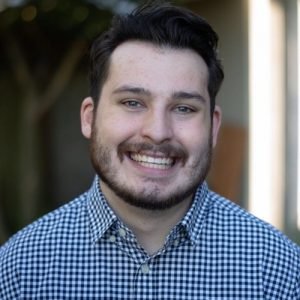 Latest posts by Cody Schoeler
(see all)