Posted on December 22, 2022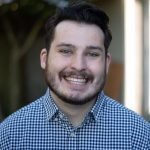 By Cody Schoeler, SuperWest Sports

Thank you, NFL, for giving us the gift of football this holiday weekend. From Christmas Eve to Christmas Day to Boxing Day (for all you British readers out there), the west teams will be on full display this weekend.
Now, some of the games do look better than others on paper, but who's to say two bottom-five teams in the league can't give us an exciting matchup on Christmas Day?
If you can find the time between opening presents and sipping on your eggnog to watch these games, then just like Santa when he emerges from the chimney into your living room, you're in for a treat.
But instead of milk and cookies, it's two matchups of potential playoff teams.
Why don't we start opening presents now? Here, you go first. I got you some quick previews for all six of the games featuring west teams this week.
Seahawks (7-7-0) at Chiefs (11-3-0)
Saturday, December 24
10:00 a.m. PT, FOX
T
his game is critical for both teams, yet for much-different reasons.
The Seahawks need to win at least two of their three final games if they want to make the playoffs, but winning all three would certainly be helpful.
The Chiefs have their postseason berth clinched, but every win helps them in their quest to earn the first-round bye and home-field advantage.
So, that means the Seahawks will not have an easy task ahead of them this week in Kansas City.
Though the Chiefs did show signs of mortality last week against the Texans, it was at no fault of the offense. Quarterback Patrick Mahomes still led an efficient and effective group as he does every other week.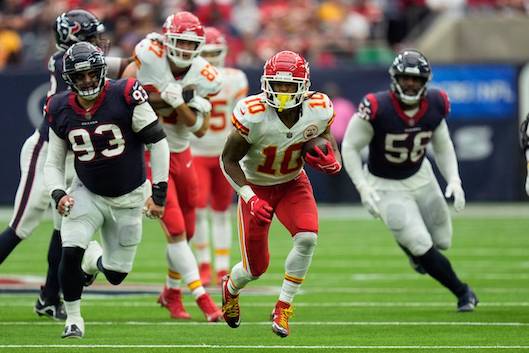 That isn't a good sign for the Seahawks, who have been struggling on defense lately. They are now up to fourth in the league in points allowed per game and, recently, have failed to keep even the Buccaneers, Rams, and Panthers under 20 points.
Stopping the Chiefs' offense does not seem to be a possibility for the Seahawks, leaving a shootout as their only chance to win.
Normally, the Seattle offense would be up for that type of performance, but with wide receiver Tyler Lockett out with a finger injury and rookie running back Kenneth Walker still nursing an ankle injury, the offense may not be operating at its usual level.
Throw in the fact that the Chiefs have some elite playmakers on defense such as defensive tackle Chris Jones and linebacker Nick Bolton and it could be a long day for the Seahawks.
But quarterback Geno Smith has been great at times this season and if he is great again on Saturday the Seahawks may just stand a chance at pulling off the upset.
Although if Mahomes is also great, which he tends to be, then the game may be too far out of reach.
49ers (10-4-0) vs Commanders (7-6-1)
Saturday, December 24
1:05 p.m. PT, CBS
T
he Brock Purdy experience continues to be a pretty good one, as the rookie quarterback is still winning games and is rocketing up the Rookie of the Year odds as a result.
This week poses an interesting test for Purdy, though, with a Commanders' defense that has been incredibly solid this year.
Washington is very quietly allowing the ninth-fewest points per game and hasn't given up more than 21 points in a contest since week four.
But the 49ers are certainly ready for the challenge. They have one of the most efficient passing games in the league, which is no surprise considering the talent at the skill positions.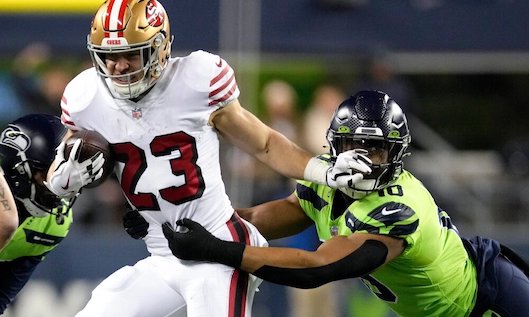 But it may not end up mattering how well the Commanders can defend the 49ers' offense if they aren't able to score any points themselves. And with the 49er fielding arguably the best defense in the league, that will certainly be a challenge.
The Commanders' offense is not as formidable. They are scoring 18.9 points per game, which is the eighth-fewest in the league, and have failed to get consistent quarterback play out of whoever is under center.
The talent is unquestionably there. Wide receiver Terry McLaurin, Curtis Samuel, and Jahan Dotson are good while running backs Brian Robinson and Antonio Gibson can form a decent 1-2 punch.
But things aren't going to get any easier for them this week. 49ers' defensive end Nick Bosa is leading the league in sacks and linebacker Fred Warner might be the most underappreciated player in the entire sport.
Bottom line is that the 49ers make it hard to score points, and when that is something a team has already been struggling with, it gets even easier for them to dominate on the defensive side of the ball.
Raiders (6-8-0) at Steelers (6-8-0)
Saturday, December 24
5:15 p.m. PT, NFL Net
[ads_hr hr_style="hr-fade"] The Raiders are riding a hot streak at the moment and are playing their best football of the season, although it may end up being too little too late for the playoffs.
But that won't stop them from coming out on Saturday and playing another great game, this time against a middling Steelers team.
Neither of these teams has quite lived up to expectations this year, but it's not hard to see that things are going better for the Raiders.
Las Vegas finally got healthy on offense by adding tight end Darren Waller and wide receiver Hunter Renfrow back from injuries.
Those two added to running back Josh Jacobs and wide receiver Davante Adams make for a very dangerous offense led by quarterback Derek Carr.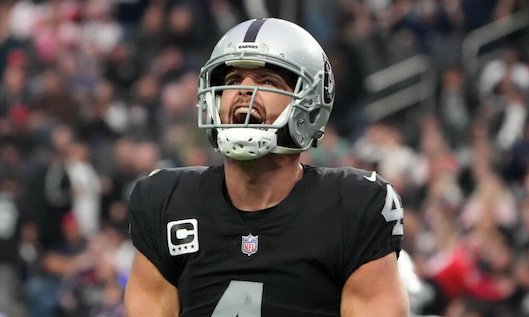 The Steelers are usually known for their stout defense but that is not the case this year, although losing star linebacker T.J. Watt for several weeks certainly plays a role in those struggles.
But Pittsburgh is outside the top 10 in scoring defense, allowing 22.1 points per game. Watt's absence was quite detrimental to the passing defense, where the Steelers have allowed 7.6 yards per attempt, which is the sixth-most in the league.
The Raiders can certainly take advantage of that weakness with Adams, Renfrow, Waller, and Carr.
But the Raiders have been worse on defense, ranking in the bottom ten in points allowed and passing yards allowed.
Luckily for them, the Steelers are not as primed to take advantage of their opponent's weakness.
Led by rookie quarterback Kenny Pickett, Pittsburgh is averaging the ninth-fewest passing yards per game and is even worse when it comes to yards per attempt, fourth-fewest.
That sets up for the Raiders to win this game, as long as they can execute on offense. If the defense can have moderate success against Pittsburgh's offense, then the talented Las Vegas offense should be able to score enough points to get the victory.
Broncos (4-10-0) at Rams (4-10-0)
Sunday, December 25
1:30 p.m. PT, CBS
T
here is a very good possibility that this game is incredibly low-scoring. Despite taking place on Christmas Day, this game does not figure to be a jolly good time.
The Broncos and Rams are 32nd and 31st, respectively, in points per game this season. And now the Broncos are on backup quarterback Brett Rypien and the Rams are on fourth(?)-string quarterback Baker Mayfield.
The team that gets to 14 points first will probably be the winner, and if neither team gets to 14 points, then we all lose for watching it.
But the defenses are a different story. The Broncos are allowing 18.1 points per game, which is the third-fewest in the league, while the Rams are giving up 22.9 points per game, which is the 18th-fewest in the league.
Four points may not seem like that big of a difference but—trust me—these two defenses are in wildly different places right now.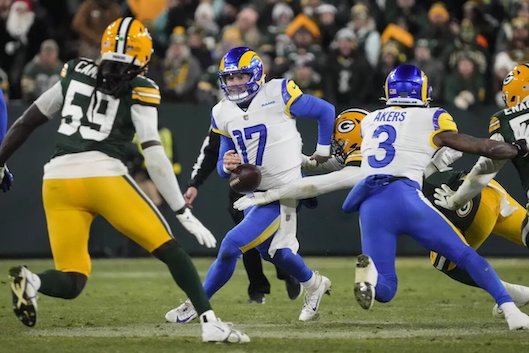 Part of that is because the Rams are without some key players on defense, including superstar defensive tackle Aaron Donald, which has led to them playing worse lately.
The Broncos are on the other side of that, having just got outside linebacker Randy Gregory back from injury. So this Denver defense may be getting even better down the stretch.
It's safe to say this game won't be the most entertaining game of all time, but it may still end up being fun. We do get to see Mayfield go up against a very good defense, so that could be worth watching.
The Broncos should have the advantage in this one given that their defense is by far the best strength that either team has, but with the unpredictability at the quarterback positions, this game could go either way.
Cardinals (4-10-0) vs Buccaneers (6-8-0)
Sunday, December 25
5:20 p.m. PT, NBC
T
his is another matchup that may end up disappointing on the field, but the way these two teams match up is very different.
The Buccaneers still have a good defense but have been letting that unit down with a terrible offense. The Cardinals, on the other hand, have a solid offense but have paired it with maybe the worst defense in the league.
And to make matters even worse, Arizona will be down to third-string quarterback Trace McSorley on Sunday, which will make it even harder for them to score points on this solid Tampa Bay defense.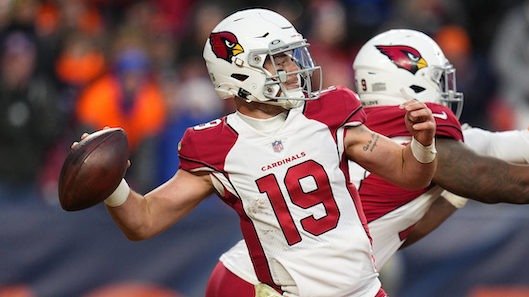 Things are not going great for the Cardinals at all. They've lost four straight games and have scored just 62 points in those games. That's contrasted by the 114 points they've given up over that span.
So, even though the Buccaneers are not in the best place themselves, losing three of the last four and still fighting for the NFC South title, they are still trending more positively than their opponent this week.
At the end of the day, this game could end up being decided by something as obvious as quarterback play.
If Tom Brady can outplay McSorley in a far more favorable matchup, which he absolutely should be able to do, then this should end up being a relatively stressless win for the Buccaneers.
Chargers (8-6-0) at Colts (4-9-1)
Monday, December 26
5:15 p.m. PT, ESPN
T
he Chargers are in a position where they control their own destiny. With three games left all they have to do is win out and they are in the playoffs.
Now, they could still make the playoffs if they lose a game but winning all three is clearly preferable.
So, that makes this Monday Night Football game very important for Los Angeles.
The Chargers should be able to get a win here, especially considering the Colts were suffering from an all-time collapse the last time we saw them on a football field.
And with running back Jonathan Taylor out for the Colts and quarterback Nick Foles named the starter, things are looking good for the Chargers.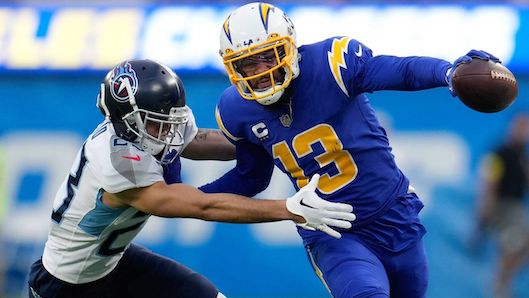 It will certainly help Los Angeles that Taylor is out, which makes the Colts' run game far less dangerous. And since the Chargers have one of the worst rush defenses in the league, they will be glad to see running backs Zack Moss and Deon Jackson instead.
The Chargers will also be glad to see a Colts' defense that is in toward the bottom of the league in opponent's completion percentage and quarterback rating. Although they fare pretty well in terms of yards per attempt and game, this Colts' secondary is vulnerable.
Quarterback Justin Herbert can certainly take advantage of that. He has great wide receivers such as Keenan Allen and Mike Williams to throw to and should have another productive game on Monday.
The Colts just don't seem like they're in a position to beat a potential playoff team like the Chargers. But we've seen them play well at times, particularly in the first half of last week's game, so Los Angeles can't overlook them if they want to win.
---
—More from Cody Schoeler—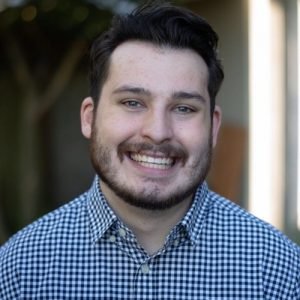 Latest posts by Cody Schoeler
(see all)