Posted on November 13, 2022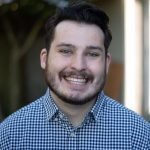 By Cody Schoeler, SuperWest Sports
W
e tend to focus on the teams in the west on this site, being, ya know, SuperWest Sports.
But this week we are broadening our scope.
We are still going to focus on the same eight teams in the two western divisions but those teams will be playing in games in California, Nevada, Missouri, Tennessee, and Germany.
Yes, you heard that right, the first NFL game ever to be played in Germany will be taking place this week, and it will feature the greatest quarterback to ever play the game. And also Tom Brady.
This should be a fun week for the west teams. There are some big matchups with the top teams in the divisions and also some chances for the struggling teams to get back on track.
So, without further ado, here are some quick previews for each of the six games featuring west teams this week.
Seahawks  (6-3-0) at Buccaneers (4-5-0)
Sunday, November 13
6:30 a.m., PT, NFL Net
Munich, Germany
N
ot only are the Seahawks and Buccaneers kicking off these previews, but they will be kicking off the action on Sunday when they square off in Munich, Germany.
This game certainly figures to go down differently than the league expected when they initially scheduled it. One of these teams is sitting near the top of the conference, but it is the Seahawks.
Seattle has played out of its mind this year and is currently riding a four-game winning streak. Tampa Bay has been disappointing this season and has won just two of its last seven games.
But one thing we have learned about these international games is that weird things happen overseas.
So, even though Seattle has been playing much better than its opponent lately, that does not guarantee it a win.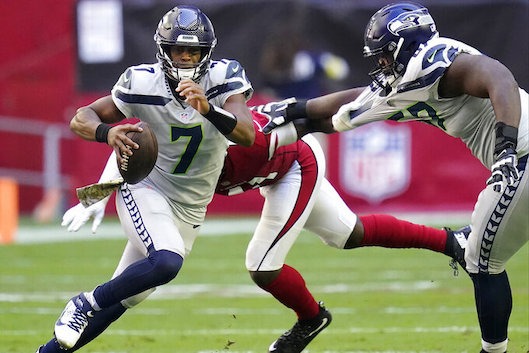 The Seahawks do have what it takes to defeat the Buccaneers, though. Quarterback Geno Smith is leading an offense that is fourth in both points per game and yards per play.
Smith has been excellent and has enough talent around him with rookie running back Kenneth Walker and wide receivers D.K. Metcalf and Tyler Lockett to continue to put up points.
The Tampa Bay defense is very good and is allowing the fifth-fewest points per game.
The Buccaneers are particularly stout on the defensive line, where they have racked up 29 sacks, but will have a tough challenge with a young, but solid, Seattle offensive line.
What may end up holding the Buccaneers back in this matchup is their offense.
The Seahawks' defense isn't necessarily anything special, but it has improved a lot since the start of the season.
And they should experience some decent success against a Tampa Bay offense that is averaging just 18 points per game and has scored more than 22 points just once.
This game should be a good matchup featuring an elite offense versus an elite defense and a solid defense versus a decent offense.
These two teams have a chance to put on a great show for the NFL's German fans and hopefully, that is exactly what they will do.
Chiefs (6-2-0)  vs Jaguars (3-6-0)
Sunday, November 13
10:00 a.m., PT, CBS
T
here is not a scarier team in the AFC, and maybe even in the entire league, than the Chiefs right now. Unfortunately for the Jaguars, they have to take them on this week.
Kansas City is firing on all cylinders right now on offense, leading the league in points per game by over two points at 30.4.
Quarterback Patrick Mahomes may be the MVP frontrunner right now and is coming off arguably his best game of the season.
Jacksonville should have trouble stopping Mahomes and that offense. The Jaguars have been solid on defense this season but are still young on that side of the ball, which will probably show in this matchup.
Their only hope to stay in this contest is to perform well on offense to make up for the struggles on defense.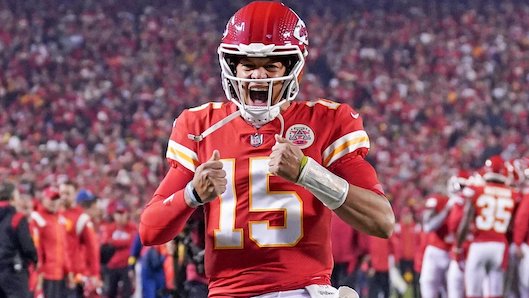 The Jaguars have the talent to do so, especially with former first-round picks quarterback Trevor Lawrence and running back Travis Etienne.
But the offense has been inconsistent and is just 18th in points per game in the league.
Although the Chiefs are definitely an offensive-driven team, scoring on them is no easy task. they have held all of their last three opponents, which will all likely make the playoffs this year, to 24 points or less.
The Jaguars are really going to have to play their best game on offense to keep up with the Chiefs, which will be tough against players such as defensive tackle Chris Jones, linebacker Nick Bolton, and cornerback L'Jarius Sneed.
If Lawrence shows up and plays a good game then Jacksonville has a shot to win. But if Lawrence and the offense struggle, then Jaguars probably won't go home too happy on Sunday.
Broncos (3-5-0) at Titans (5-3-0)
Sunday, November 13
10:00 a.m., PT, CBS
O
ne of the most intriguing questions that will be answered this week is what the Broncos will look like coming off of their bye week.
This team was not playing well over the course of the first half of the season, but they got a big win two weeks ago so maybe things are starting to change.
That question will definitively get answered on Sunday when Denver takes on a very good Tennessee team. The Titans have been consistently been one of the best teams in the AFC, and this year is no different.
The key matchup to watch, and what will probably decide this game, is running back Derrick Henry going up against a very good Denver defense.
The Broncos are allowing the fewest yards per play in the league, but most of that is due to their success against the pass. They struggle against the run, though, where they're allowing the sixth-most yards per carry.
The Titans are eighth in the league with 142.3 yards per game so that is their path to victory in this game.
Especially with rookie quarterback Malik Willis under center, where the passing offense has been probably the worst in the NFL.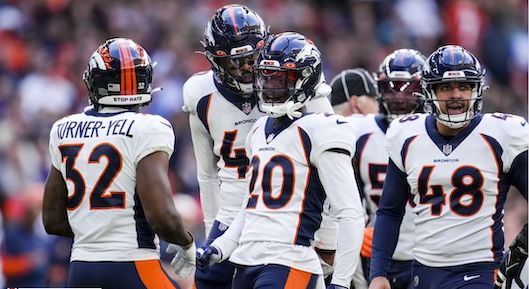 It may not take too many points for the Titans to win, considering how bad Denver has been on offense.
The Broncos are averaging 15.1 points per game, which is the third-fewest in the league. But they are coming off one of their best offensive performances when they put up 21 points against the Jaguars two weeks ago.
The Titans, meanwhile, have one of the most underrated defenses in the league and just held the Chiefs to 20 points, with overtime, on Sunday.
Unless the Broncos have suddenly discovered the way to fix their offense over the bye week, then they probably won't be able to put up very many points on the scoreboard against the Titans.
That means it will all come down to the Denver defense once again carrying this team.
The Titans are always a hard team to beat so it may not go well for the Broncos, but in this league, nothing is for certain.
Raiders (2-6-0) vs Colts (3-5-1)
Sunday, November 13
1:05 p.m., PT, CBS
T
he Raiders are really struggling right now but luckily they get to take on a Colts team that is struggling even more right now.
Both of these teams are coming off embarrassing losses and will be looking to get a much-needed win.
The Raiders had a second-half collapse that led to a loss against the Jaguars, while the Colts fell to the Patriots, which led to the firing of head coach Frank Reich.
Since the Colts are on an extreme skid right now, this is the perfect chance for the Raiders to get another win.
Running back Josh Jacobs has slowed down recently, which was to be expected given his incredible stretch of play, but wide receiver Davante Adams had a great game last week, with 10 catches for 146 yards and two touchdowns.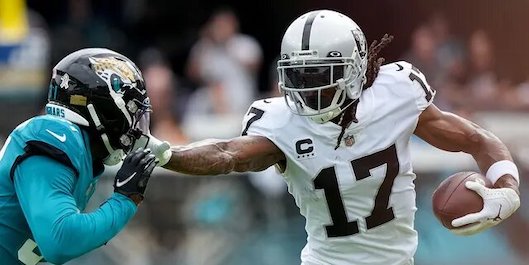 Those two should be plenty enough to score on a defense that has given up 89 points over its last four games, three of which were not against teams with winning records.
The Raiders' defense may actually be worse but at least they get to face a Colts offense that is last in points per game this season.
Indianapolis struggled with quarterback Matt Ryan under center, but the switch to the unproven quarterback Sam Ehlinger has not led to any increased success.
The Colts' offense has been a mess and star players such as running back Jonathan Taylor and wide receiver Michael Pittman are not doing enough to save them.
If there was ever a week where the Raiders, who are allowing the sixth-most points per game, have the upper hand on defense, it would be this one.
This game will likely not be pretty. Don't expect much scoring, but not because of great defenses.
The Raiders are in a better position to succeed than the Colts right now, because every team is, so this is their game to lose, which they are fully capable of doing.
Cardinals (3-6-0) at Rams (3-5-0)
Sunday, November 13
1:25 p.m., PT, FOX
I
n recent years, this game has had playoff repercussions. That is certainly not the case this time around.
Neither of these teams is having the season they wanted, and both will probably spend the postseason watching from home.
Luckily, these two squads have already played once this season, so there is precedence for how this matchup could play out.
When the Cardinals hosted the Rams in week three, the visitors won 20-12 in a game where the home team scored all their points courtesy of field goals.
But a few things have changed since that meeting. Mainly, the Rams have suffered a rash of injuries on the offensive line and are essentially incapable of protecting quarterback Matthew Stafford, who is playing poorly in return.
The Cardinals have got better since that contest, but only on paper. Star wide receiver DeAndre Hopkins has since returned from his suspension, but Arizona has just one win to show for it.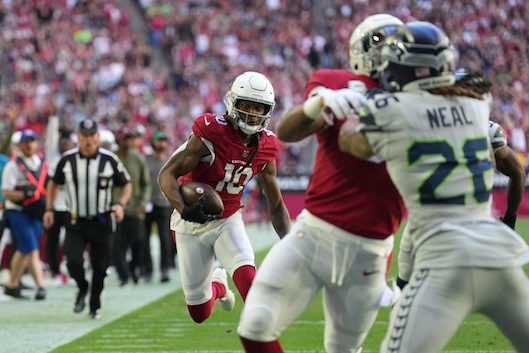 The Cardinals have also improved their pass rush a bit after recording just one sack the last time they took on the Rams. They are still just in the middle of the pack in terms of sack production, but it is a step up from being one of the worst in the league.
Defensive ends J.J. Watt and Zach Allen have been solid off the edge for Arizona and will be the key to taking advantage of the Rams' biggest weakness, the offensive line.
The Rams (16.4 points per game) figure to have the same offensive woes, which gives the Cardinals a chance to steal the victory.
The Rams have a talented defense that has been under a ton of pressure this season, so quarterback Kyler Murray should be able to have success.
If Hopkins can win his matchup against cornerback Jalen Ramsey, which is a tough task, and the Arizona offensive line can block defensive tackle Aaron Donald, which is an even tougher task, then the Cardinals have a chance to earn a huge division win.
Chargers (5-3-0) at 49ers (4-4-0)
Sunday, November 13
5:20 p.m., PT, NBC
B
efore the season, this wouldn't have been a completely outlandish Super Bowl matchup. But as it stands now, this would be a game featuring the seven seeds in their respective conferences.
Both of these teams have had bad luck with injuries.
The 49ers lost starting quarterback Trey Lance for the year and have had key players such as tight end George Kittle, left tackle Trent Williams, and defensive end Nick Bosa miss time.
But the 49ers will be mostly healthy for this matchup, which will not be the case for a Chargers team that will be without left tackle Rashawn Slater, wide receiver Mike Williams, and defensive end Joey Bosa.
The Chargers have all the talent to be one of the best offenses in the league but just aren't achieving their full potential this year. And this week against a very good 49ers defense, that offense could get exposed.
San Francisco is a top-10 defense in points per game, yards per play, and passing yards per attempt. It is also allowing a league-best 3.4 yards per carry, which doesn't bode well for Chargers running back Austin Ekeler.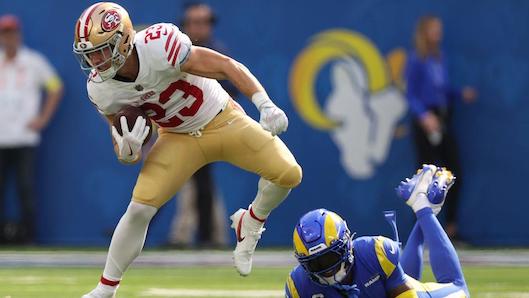 But these are the types of games that a superstar quarterback like Justin Herbert is supposed to thrive in. and while Herbert is one of the great young talents in the league, he may be out of luck without Williams and possibly wide receiver Keenan Allen, who could miss yet another game.
The 49ers are good enough on offense to put significant pressure on Herbert and the Los Angeles offense.
The 49ers' addition of running back Christian McCaffrey added even more firepower to a team featuring Kittle and wide receivers Deebo Samuel and Bradon Aiyuk.
The Chargers' defense is allowing the most yards per carry in the league and are just average against the pass, which gives the 49ers multiple ways to beat them.
San Francisco head coach Kyle Shanahan should have a field day scheming up ways to get his playmakers open so unless Herbert has one of the best performances of his young career, the Chargers may find themselves unable to keep up with the 49ers on the scoreboard.
---
—More from Cody Schoeler—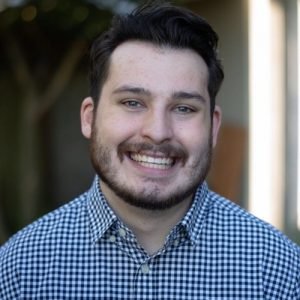 Latest posts by Cody Schoeler
(see all)