Posted on August 13, 2022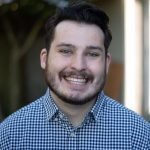 By Cody Schoeler for SuperWest Sports
T
he Los Angeles Rams have some pretty good momentum going into the 2022 season. Winning the Super Bowl will do that.

They made a wise decision to keep most of the group together in hopes to run it back this year in hopes of repeating.
The most important pieces of last year's Super Bowl run are all back and ready to dominate.
The Matthew Stafford and Cooper Kupp connection that broke records last year is returning and will have even more chemistry in year two.
Aaron Donald elected to come back after checking off the last item on his checklist of one of the best defensive players of all time.
And Jalen Ramsey is still going to be tormenting opposing receivers and quarterbacks both on and off the field in Los Angeles.
With that core in place, this is already one of the most formidable teams in the league. What will take them from playoff contender to Super Bowl favorite will be how the rest of the roster shakes out.
The position on the roster with the most uncertainty is running back.
Cam Akers should be the lead guy this year but he was also supposed to be the lead guy last year before rupturing his Achilles before the season.
He then made an impressive return in the postseason but was not very effective.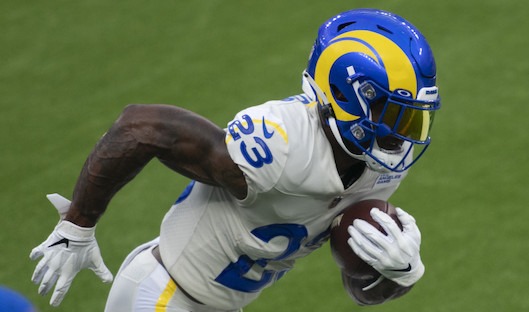 He will be fully healthy this season and will have the opportunity to run away with the starting running back role.
Head coach Sean McVay's offense is at its best with a great running back (remember a guy named Todd Gurley) so a healthy and productive Akers would make the Rams' offense even more dangerous.
In the event that Akers does not claim the role, or does so unconvincingly, Los Angeles can also rely on running backs Darrell Henderson and rookie Kyren Williams to help shoulder the load.
Henderson has performed adequately when given a chance as the starter but doesn't possess the upside that a guy like Akers has.
Williams was a very effective player in college at Notre Dame and figures to have at least a role on third downs due to his prowess in the passing game.
If the run game does improve with Akers leading the way, it will only make it impossible for opposing defenses to sell out to stop the pass.
And giving Stafford and Kupp more room to operate through the air will be a recipe for disaster for the Rams' opponents.
But it won't only be those two that defenses will have to worry about. The Rams brought in wide receiver Allen Robinson in free agency to play opposite Kupp.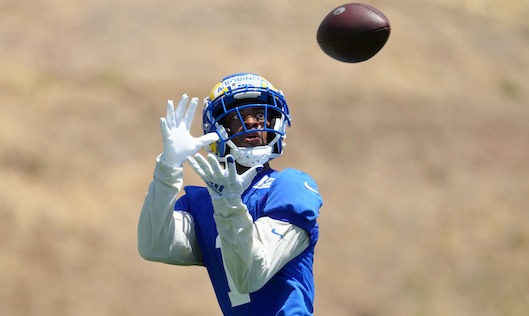 Robinson still has a bit of a stink on him from his time in Chicago, especially last year when he had an awful season, but before 2021 he was one of the most productive wideouts in the league.
Robinson will instantly be in the best offense of his career with the best quarterback he has ever had, so a career year from the veteran isn't out of the question.
It will also set up the possibility of Stafford being ever better in year two in Los Angeles because Robinson and Kupp might be the best receiver duo he has played with.
Even with those two guys playing amazing it is unlikely that Kupp will be able to reproduce the season he had in 2021.
It will most likely come from defenses paying much more attention to him in the passing game, leaving Robinson and the other wide receivers to make them pay.
Van Jefferson will likely be in the third-receiver role but the other players in the group such as Tutu Atwell, Ben Skowronek, and Brandon Powell will step up at times as well.
The one aspect of the passing game that the Rams could improve is the tight end position.
They aren't looking to get better at the spot by adding new players, they're just hoping that Tyler Higbee can be a more reliable option.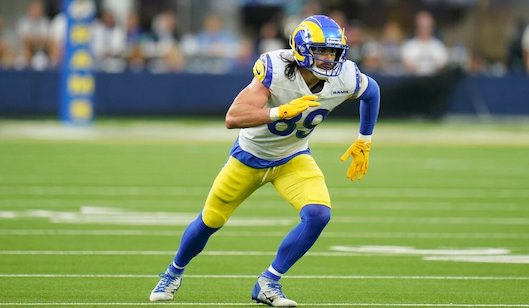 He has been around the 500-yard and five-touchdown mark each of the past two seasons but the team could benefit from him upping his game a bit and becoming a consistent third weapon in the offense.
One of the perks of being the defending Super Bowl champs is that the players on the team typically want to stick.
That is unless they are forty-year-old tackle Andrew Whitworth who retired in the offseason after a fantastic career.
His retirement along with the free agent departure of guard Austin Corbett leave two openings on the offensive line in 2022.
The other three starters from last year returned, giving the unit a strong foundation to build on. Rob Havenstein will man right tackle while Brian Allen remains at center and David Edwards occupies one of the guard spots.
The left tackle spot previously helmed by Whitworth seems like it will go to Joe Noteboom, who was a backup last year but signed a generous deal in the offseason to come back.
The final guard spot will be up for grabs with rookie third-rounder Logan Bruss the frontrunner to win the job.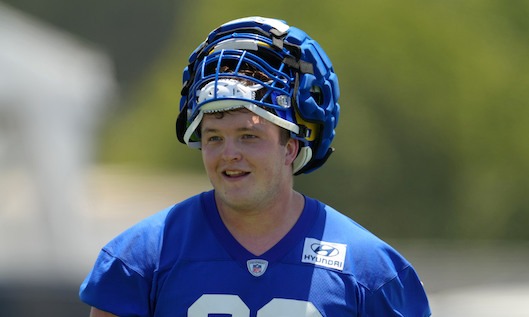 The biggest move the Rams made this offseason was to shore up the position that gave them the most problems last year: linebacker. To do that, they signed Bobby Wagner after he was cut by their division rivals the Seattle Seahawks.
Wagner is no longer the player he was in his prime but he is still far from being washed.
Sure, his six-year streak of being named to the All-Pro first team was snapped but he still made the second team, making it eight straight All-Pro seasons.
He also recorded 170 tackles, so he is still playing at an elite level.
Wagner will fortify a linebacker group that was the weak spot on the defense last year. He is an excellent pass-coverage backer, an area where the Rams specifically struggled last year.
He will also work well with young linebacker Ernest Jones, who played great in 2021 and was never in over his head despite being forced into such a prominent role so early on.
Those two will represent the present and future of the Los Angeles linebacking unit and will be one of the strengths of the entire defense this year.
The rest of the Rams' front seven should be in good shape too. Of course, it does help to have Donald, one of the most dominant defensive players in the history of the sport, upfront.
Just with Donald alone, the Rams would have a great d-line and pass-rush but luckily they also have some pretty good players around him.
The team is losing outside linebacker Von Miller, whom they traded for during the season to fuel their Super Bowl run.
They do still have outside linebacker Leonard Floyd, who finished second on the team to Donald with 9.5 sacks.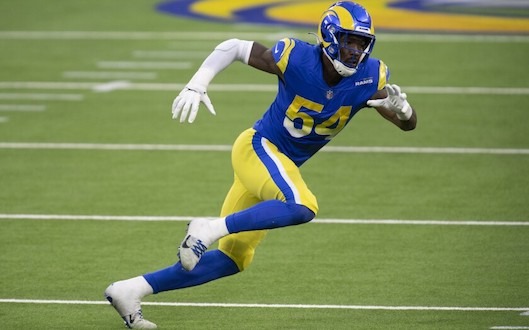 Those two will account for most of the pass rush while guys such as defensive tackles Greg Gaines and A'Shawn Robinson work on holding their ground and filling lanes against the run.
The secondary took a bit of a hit via the free-agent departure of breakout cornerback Darious Williams but there is enough talent in place to replace him.
Obviously, Ramsey will have one of the corner spots locked down (along with whatever receiver he's covering) but guys will have to step up in other areas of the secondary.
Safeties Taylor Rapp and Nick Scott, who kind of emerged from nowhere last year and developed into a very solid player, will hold down the two positions over top.
But the other corner spots are where more breakouts are needed.
There are plenty of candidates though. Fourth-year cornerback David Long is the leader to take over the second corner spot because he performed well in the opportunities he got last year.
The spot could also go to veteran corner Troy Hill who returned to Los Angeles after one year in Cleveland.
Those two players will probably function as the second and third corners in some order but there are also some rookies, Derion Kendrick and Cobie Durant, who could earn some playing time if they prove they can handle it.
Most people think the Rams have been defined by their star players and their affinity to trade away high picks to acquire even more star players.

And while that is essential to their franchise identity, the real reason they have remained so competitive is their ability to develop their day two and three picks into quality starters.
That will once again be imperative this year as there are a few starting positions or other important roles up for grabs that will likely be filled by a player who was drafted in the later rounds.
Whether it is a rookie or a player who has been around for a few seasons, guys are going to have to step up in order for the Rams to be as good as they were last year.
That is not to say that I think they are going to win the Super Bowl. It is a very tough task to pull off back-to-back Lombardi trophies; there hasn't been a repeat champion since the early-2000s Patriots.
But I do think they will repeat as NFC West champions and have the same 12-5 record as last year.
I think the Rams are a better team than a 12-5 record would suggest but they do have to face a pretty tough schedule.
The games within the division are always competitive and could give Los Angeles a loss or two.
They also have to play all of the AFC West teams, which is a gauntlet, and have additional games against the Packers and Cowboys.
With all that being said, a 12-5 record would be a pretty impressive accomplishment and would once again set the Rams up for postseason success.
---
—More from Cody Schoeler—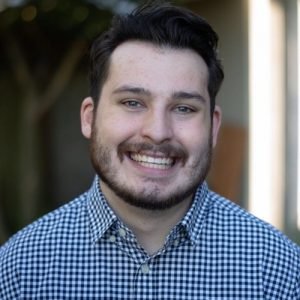 Latest posts by Cody Schoeler
(see all)