Posted on December 26, 2021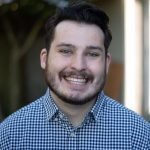 By Cody Schoeler, SuperWest Sports
I
t is incredibly difficult to correctly predict 44 bowl game winners. It would be incredibly difficult to predict just the Pac-12 bowl winners.
Especially in this day and age when you don't even know what players will be playing in the game.
Between the transfer portal and sitting out for the NFL Draft, it is a mystery who will actually be putting the uniform on when kickoff rolls around.
Also, some of these teams won't even have the coaches that guided them through 2021 on the sidelines, and in some cases, they won't even have their replacement coaches either.
With all that being said, I have attempted the impossible. You'll find my predictions for all 44 bowl games in two parts, here and here, and my post-Christmas Pac-12 picks against the spread appear below.

Holiday Bowl: North Carolina State vs UCLA
U
CLA has a ton of offensive firepower, which is no surprise to people who know anything about Chip Kelly.
The Bruins will have their hands full going up against the NC State defense that ranks 17th in the country in points allowed.
They are led by all-conference linebacker Drake Thomas who led the team in tackles, TFLs, sacks, and interceptions. Will he have enough help to slow down UCLA's quarterback Dorian Thompson-Robinson, running back Zach Charbonnet, and wide receiver Kyle Philips?
Their offense is equally as good as NC State's defense so this is predictably a very close matchup on paper.
But what is the famous saying? Defense wins bowl games. (Side note: if you are an NFL fan that wants to watch for draft prospects, NC State offensive tackle Ikem Ekwonu has the potential to be a top-10 pick in the upcoming draft).
Pick: NC State -1
Player to Watch: UCLA QB Dorian Thompson-Robinson (2,409 yards, 21 touchdowns passing, 611 yards, 9 touchdowns rushing)

Alamo Bowl: Oregon vs Oklahoma
B
elow you will find a checklist to illustrate how similar these two teams are right now:
• Playing under interim coach after head coach shockingly left
• Name starts with an "O" and has an uncreative logo
• Had preseason favorite to be number one overall pick in the draft (although it certainly played out differently for the two players)
• Won a big game early in the season and never reached those heights again
• Had a quarterback as its second-leading rusher and no receivers over 1,000 yards
• Failed to win conference despite being in position to make the playoff at one time
• Has multiple players not participating in a bowl game due to draft or transfer portal
I'm not sure either of these teams will care too much in this game since it is such a letdown to be appearing in this bowl. Because of that, I am going to go with the team that lost the least amount of players following the coaching change.
Pick: Oregon +4.5
Player to Watch: Oregon S Verone McKinley III (71 tackles, 5 INTs)

Las Vegas Bowl: Wisconsin vs Arizona State
L
as Vegas is one of the most exciting venues out of all these bowls, but this game may not be as exciting.
Both teams are top 25 rushing offenses with Wisconsin at 14 and Arizona State at 25.
Both teams are also very good at stopping the run, with Wisconsin averaging a nation-best 65.2 yards allowed per game and Arizona State allowing 129 yards per game (32nd in the country).
The deciding factor in me picking Wisconsin in this one is that the Sun Devils will be without their top two running backs.
There seem to always be a lot of questions about Wisconsin's offense, especially through the air, but its defense is at its usual Wisconsin-level so that is enough to inspire confidence.
ASU quarterback Jayden Daniels has the potential to put the team on his back and lead them to an upset victory but I don't foresee that happening.
Pick: Wisconsin -7
Player to Watch: Wisconsin RB Braelon Allen (1,109 yards, 12 touchdowns)

Sun Bowl: Miami vs Washington State
Miami out of Sun Bowl against WSU due to COVID-19 issues in football program
"Washington State athletic director Pat Chun said in a statement that the school is working with the Pac-12 and the Sun Bowl to 'hopefully' find a replacement opponent."
Miami out of Sun Bowl against WSU due to COVID-19 issues in football program
This game will look much different than we expected when it was first announced.
First, Miami is battling a COVID outbreak right now that not only could leave countless players unable to suit up for the game, but also has the game itself in jeopardy (as we have seen with the Gator Bowl).
WSU, on the other hand, will be without some of their best players as running back Max Borghi, right tackle Abraham Lucas, and cornerback Jaylen Watson have all opted out of playing in the game.
On the field, the storyline will be two young quarterbacks dueling it out. Both Miami's Tyler Van Dyke and WSU's Jayden de Laura not only are part of the three-name gang but won their respective Conference's Offensive Freshman of the Year award.
With the uncertainty surrounding Miami's COVID situation, I think WSU gets the edge in this matchup.
Even with some of their top players out, the Cougars still have plenty of talent ready to play in the game including running back Deon McIntosh who stepped up huge in Borghi's absence last year.
Pick: Washington State -1
Player to Watch: Washington State WR Calvin Jackson Jr. (63 catches, 955 yards, 7 touchdowns, one Catch of the Year candidate)

Rose Bowl: Ohio State vs Utah
K
eep the Utah secondary in your prayers in the lead-up to this game because going against the Ohio State wide receivers is an absolute nightmare.
The wide receiver trio of Garrett Wilson, Chris Olave, Jaxon Smith-Njigba combined for 3,253 yards and 31 touchdowns, and the craziest thing about them is that there might be two players better than them on the same offense.
Quarterback CJ Stroud was a Heisman Trophy finalist as a redshirt freshman, and running back TreVeyon Henderson ran for 1,172 and 15 touchdowns as a true freshman.
But enough about the Buckeyes because the storylines here are all about the Utes. For the first time since joining the Pac-12, Utah will be playing in the Rose Bowl.
This game inherently will mean more to them than Ohio State due to that which could create a disparity in effort in this game. Utah may not even need that because they have been on a scorching hot streak lately.
The Utes have rattled off six straight wins, including two over Oregon, and have averaged 39.7 points per game in that stretch.
Kyle Whittingham's team has always been known for its defense, which is still very strong, but this offensive surge has elevated this team into a legit threat to almost anyone in the nation.
Once quarterback Cam Rising found his footing and running back Tavion Thomas started finding the end zone like crazy (14 in that aforementioned six-game stretch and 20 overall) the Utes became as much of a threat to score the ball as stopping the other team.
This seems like a feel-good moment in the works for Utah and I don't think Ohio State will be able to get in the way of that, no matter how talented the Buckeyes are.
Pick: Utah +6.5
Player to Watch: Utah LB Devin Lloyd (107 tackles, 22 TFLs, 7 sacks, 4 INTs, 2 touchdowns)
This column also appears at The Dime Press and is syndicated with permission.
Follow Cody Schoeler on Twitter @codyschoeler.
---
—More from Cody Schoeler—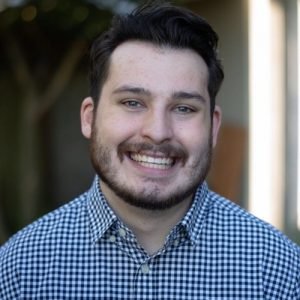 Latest posts by Cody Schoeler
(see all)