Posted on December 23, 2019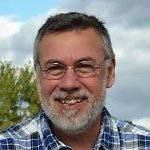 By Mik Dietlin, SuperWest Sports
#22 USC (8-4, 7-2) vs. #16 Iowa (9-3, 6-3)
Friday, December 27, 2019
5:00 p.m. PT, FS1
SDCCU Stadium, San Diego, CA
Straight-Up Pick: Iowa in a Close Win
Against the Spread: Iowa (-1.5)
T

hough both teams finished the regular season strong with three-game winning streaks, USC and Iowa couldn't be further apart stylistically. Iowa head coach Kirk Ferentz has been a rock, leading his teams to 17 bowl appearances in 21 years as head of the program. This year's edition of Hawkeye football fields an equally capable quarterback, a decent running game, and a robust, stingy defense: So stingy, in fact, that they finished fifth in the nation in points allowed, yielding a paltry 13.2 per game. Iowa's three losses—two of them on the road—came  against perennial Big Ten tough guys Michigan, Wisconsin, and Penn State by a combined 14 points.
USC's  offense also boasts a "fifth in the nation" tag. The highly skilled Trojan passing machine picked up momentum the final half of the season, and was largely responsible for the team's 5-1 finish. Of course, those wins came against Cal (63rd in total defense), Arizona St. (65th), Colorado (103rd), UCLA (112th), and Arizona (121st). Not exactly the Murderer's Row of college football defenses. Iowa's defense presents a perfect opportunity for the Trojan offense to realistically assess their improvement after its 3-3 start under head coach Clay Helton in 2019.
What the Hawkeyes Must Do to Win
Run quarterback sneaks like there's no tomorrow. Just kidding. But, seriously, if you've never seen an Iowa quarterback sneak, picture a herd of buffalo charging through a vast plain, strewing a mass of dust in all directions. The goal is not only to get a first down, but also to gobble up all the real estate they can. Quarterback Nate Stanley has linebacker size, and averages nearly five yards per sneak. Offensive coordinator Brian Ferentz will game-plan how best to run the ball in a variety of ways, with multiple rushers, to keep the Trojans guessing. Time of possession will be key for the Hawkeyes. If they can rush for around 150 yards, they'll keep the ball away from USC quarterback Kedon Slovis long enough to prevent the Pac-12 offensive freshman of the year from taking full advantage of his dangerous receivers. That would have a major impact on the outcome. Mekhi Sargent should get the bulk of the carries with dynamic freshman Tyler Goodson doubtful due to a lower body injury. 
That's bad news for Hawkeye fans because Iowa needs its running game to move the chains. Stanley is completing a scant 58% of his passes, though his accuracy increases when he's well-protected and able to remain in the pocket. The senior signal caller has two gifted wideouts in Ihmir Smith-Marsette and Tyrone Tracy Jr., but after them, Iowa is extremely thin at receiver, with Jack Combs and Charlie Jones both out. The team's third-leading receiver, Brandon Smith, is listed as questionable, further compounding depth issues at that position. Tight end Nico Ragaini will have to play a larger role than he already does. He's your typical, reliable, rugged, off-the-assembly-line Iowa tight end that excels in picking up blitzes and getting tough yards in traffic. 
Iowa's greatest strength remains, however. The Hawkeyes take care of the football…it's what they do. They're among the nation's best in turnover margin. That has to continue if they want the rest of their game to flow seamlessly. On defense, tackle A.J. Epenesa has the ability to take over a game. He'll be locked in the most competitive and interesting one-on-one match-up of the contest with Trojan left tackle Austin Jackson. Both players are projected early first round picks. Epenesa needs to win most of those battles and cause frequent chaos, especially on third down. Expect defensive coordinator Phil Parker to drop eight in coverage on occasion to confuse Slovis. This approach has been kryptonite for the Trojan offensive attack this year.
Forcing turnovers hasn't exactly been a strong suit for USC's defense this year. Neither has discipline. At times the unit has been more inclined to generosity, gifting opposing offenses first downs via senseless penalties. Far too often, that bad behavior has led to opponent points. As the 83rd-worst unit in giving up yards, the Trojans have had to rely on their their explosive offense to win. Playing a clean game defensively will be even more imperative against a tough, well-coached team like Iowa. USC is as athletic as any team Iowa has faced this year, and should find success blitzing. Stanley's lack of mobility makes him a sitting target if he isn't able to get rid of the ball quickly enough. Look for defensive coordinator Clancy Pendergast to scheme up a creative blitz package consisting primarily of jail-breaks between the tackles, designed to flush Stanley out of the pocket where he can be easily run down (like a pack of wolves chasing a lost lone buffalo). That should allow the Trojans to pick-off Stanley a few times by pressuring him into ill-advised throws. Iowa won't survive if the Trojan defense gets the jump on them for most of the game.
Fortunately, USC's defense—and it's not-so-special special teams—don't have to play well to win, provided the offense is operating at maximum efficiency. If the Trojans can pass protect, and Jackson handles Epenesa, Slovis will pick the Hawkeye secondary apart, even if it drops eight men in coverage. (Whether the Trojan offense succeeds in scoring touchdowns in the red zone is another matter.) Similarly, USC's running game doesn't necessarily have to be effective to secure a victory; that hasn't been the case at any point throughout the season. Still, other than Oregon, they're up against perhaps the best defense they've seen all year. Getting tough yards on the ground inside the Hawkeye 30 yard line would make life easier. If they can do that, they'll score 40 points or more, and should win going away. 
Biletnikoff runner-up Michael Pittman Jr. leads the feared Trojan wideouts, and along with Amon-Ra St. Brown and Tyler Vaughns, are the best trio in the country. They have plenty of help behind them, if necessary, in freshman Drake London, with an impressive 35 grabs and 15.2 yards per catch. The Trojan receiving corps is elite, elusive, and electric. None of USC's running backs have totaled more than 500 yards, but it hardly matters. Stephan Carr, freshman Kenan Christon, and Vavae Malepeaia are all plug-and-play backs with breakaway speed, who can run with purpose and make plays after catching the ball. Bruiser Markese Stepp is questionable. If he's out, tough yards will be even tougher to get.
What Happens on the Field
The Trojans have ten players out for the game, and eight listed as questionable. Though Iowa is healthier, their injuries are more significant, given USC's depth, and could be the deciding factor in the outcome. This game is difficult to gauge. The teams are polar opposites of each other. It would be tempting to say this is a match-up between the Immovable Object (Iowa's defense) versus the Unstoppable Force (USC's offense), but the units will cancel each other out for the most part. What's left is a Hawkeye offense with injury issues, and a Trojan defense with issues period. And if that is a wash as well, it becomes a game of intangibles. Iowa dominates there, and wins the game.

Notes: The Trojans lead the all-time series 7-2. Their last victory came in the 2003 Orange Bowl, with Heisman-winner Carson Palmer at quarterback. The other two USC losses date back to 1961 and 1950, respectively. Iowa is 3-7 all-time against Pac-12 foes in the postseason. The Hawkeyes' most recent Conference loss was a 45-16 rout at the hands of Stanford in the 2016 Rose Bowl, with the last win coming in 1995 against Washington in the Sun Bowl. The Trojans are 34-18 all-time in bowl games, and 1-1 overall in the Holiday Bowl. The Hawkeyes will be making their 33rd bowl game appearance and their fourth Holiday Bowl appearance, having won 3 and tied one.
USC
KEY STATS AND INFO
Iowa

Pac-12 South

Conference

Big Ten West

No. 22

CFP Committee Ranking

No. 16

33.2

Points per Game

23.8

27.8

Points Allowed

13.2

463.0

Yards per Game

369.8

335.9

Passing Yards per Game

230.3

126.25

Rushing Yards per Game

139.50

166.58

Rushing Yards Allowed per Game

123.08

248.6

Passing Yards Allowed per Game

184.2

415.2

Yards Allowed per Game

304.3

Kedon Slovis




3,242 yards (28 TDS, 9 INTS)

Passing Yardage and TD Leaders

Nathan Stanley




2,738 yards (14 TDs, 7 INTs)

Vavae Malepeai




466 yards, 6 TDs

Rushing Leaders

Tyler Goodson




590 yards, 4 TDs

Michael Pittman Jr.




1,222 yards, 11 TDs

Receiving Leaders

Ihmir Smith-Marsette




676 yards, 2 TDs

John Houston Jr

.


100 total tackles

Defensive Leaders

Kristian Welch




79 total tackles
---
---
—More from Mik Dietlin—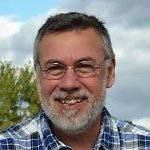 Latest posts by Mik Dietlin
(see all)