Posted on September 2, 2023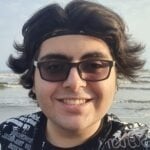 By Aidin Ebrahimi, SuperWest Sports
M
any NBA fans are begging for the season to start, but look on the bright side, we're less than two months away from the first tipoff.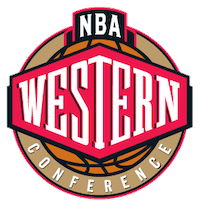 In the meantime, the FIBA World Cup has done a pretty solid job filling the void, providing some good entertainment value.
Several NBA stars are playing, too, and their performances in the tournament could give us an indication of how these players will perform in the upcoming season.
In this column, I look at the biggest NBA stories of the final two weeks of August, mainly focused on the World Cup, including both American and International stars, along with some other news from around the league.
Team USA's Best Performers
Anthony Edwards
T
he Timberwolves suffered yet another disappointing playoff exit for the second year in a row, but Edwards couldn't be blamed for the losses.
It's clear that his team is continuously letting him down.
Edwards' raw playoff stats in 11 games are awesome (28 points a night on 47% shooting from the field) but his advanced stats, specifically his +17.6 on/off average, show that his teammates on the Wolves are holding him back.
Look at what he's doing at the World Cup, for example, as he is the clear leader of Team USA, despite a bunch of young and talented players being on the squad.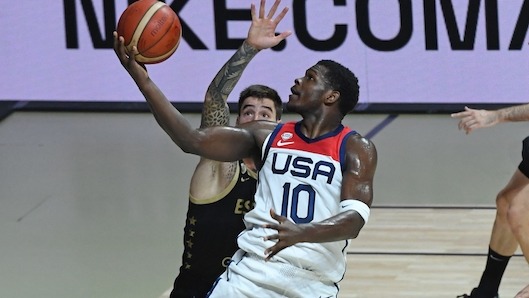 The former number-one overall pick has put up some great stats, being named the best player of Group C. In his first three games, Edwards is putting up 28 points, 10 rebounds, and six assists per 36 minutes.
Despite Steve Kerr wanting to bring him off the bench early on and start Cam Johnson in his place, Edwards decided to fight for the starting job, since he didn't like coming off the bench.
He dominated in Team USA's friendly games as he led the team to a 5-0 record while leading the team in scoring (19.2 PPG on 51% shooting).
After the final friendly game against Germany where he scored 34 points, Kerr showered the 22-year-old with praise.
"He's unquestionably the guy," Kerr said. "He knows it, but now the team knows it and I think the fans see it."
Austin Reaves
R
eaves is a player I've been very high on ever since he balled out against my favorite team, the Warriors, in a February game midway through his rookie season.
He played all 12 minutes in the fourth quarter of that game, making some clutch shots while showing some effort on the defensive end, getting two blocks, including one on Klay Thompson.
The Dubs would go on to win that game, but after the game, Russell Westbrook told reporters: "If he (Reaves) continues to do that, he's going to be a great player in this league for a long time."
He was right. After that game, Reaves started 19 of the Lakers' last 23 games, and had a breakout 2022-23 season, especially late in the season and the playoffs.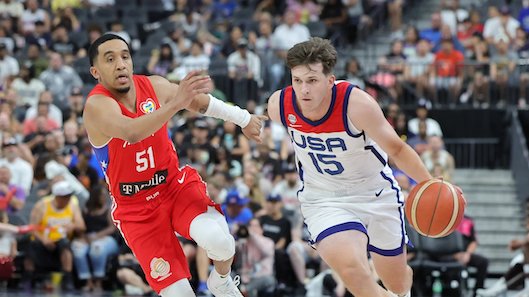 Reaves was then named into the USA national team and became just the third undrafted player ever (after Ben Wallace and Brad Miller) to represent the United States at a World Cup since FIBA allowed NBA players to participate.
He has become Team USA's lethal sixth man, averaging 22 points, six rebounds, and eight assists on 58% shooting from the floor.
During Team USA's first World Cup game against New Zealand, Reaves had a plus-minus of +19 and dropped 12 points off the bench, and Edwards said in a viral video: "Austin, you're him!"
Reaves' confidence must be soaring right now, and he has the chance to take that All-Star leap this season to help King James and his crew win another championship.
International Stars
I
t doesn't matter if it's in the EuroLeague, the NBA, or international competition, Luka Doncic always finds a way to carry his squads.
Luka is playing like a fiend right now, averaging 30 points while leading his team in every other major statistical category (eight rebounds, seven assists, and three steals per game, and he also leads the team in blocks).
He has scored more points than anyone else in the entire tournament and has carried Slovenia to three wins in just as many games despite Goran Dragic retiring from international play and the rest of his roster lacking any major talent.
Apart from Doncic, many other international NBA stars are balling out in this tournament, including Utah Jazz duo Jordan Clarkson and Lauri Markkanen.
Clarkson, who won the Sixth Man of the Year award in 2021, is the leader of a very poor and hopeless Philippines team.
Despite his team going 0-3 and getting eliminated from the first round, Clarkson has scored more than enough points (24 per game) to ensure his squad won't finish dead last in the tournament.
Their point differential of -23 is way better than some of the other teams in the classification round.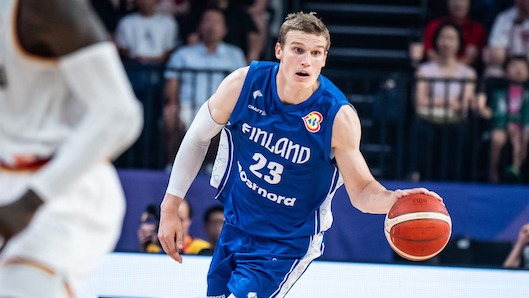 While Clarkson is trying his best to avoid a 32nd-place finish due to their superior point differential, Lauri Markkanen and Finland are looking to finish 17th.
The 2022-23 Most Improved Player has averaged 23 points a night and is powering Finland to being the best team that didn't make it past the first round.
How about some other stars, specifically, those who have moved on to the second round?
Well, we all know that Canada is loaded with NBA-level talent, but Shai Gilgeous-Alexander is their clear alpha dog, averaging 32 points, 11.5 rebounds, and eight assists per 36 minutes.
He is also averaging a ridiculous PER of 42.1, which is the best among all players in the entire tournament. He led the team to the second round, where they'll face three difficult opponents in Spain and Brazil.
After finally getting a solid contract from the Raptors, Dennis Schroder has led Germany to round two along with the Wagner brothers.
Another standout is two-time All-Star Nikola Vucevic, who is averaging 21 points per game and led an underdog Montenegro squad to the second round.
Other News Around the League
Former NBA ref Eric Lewis
L
ewis retired after the league launched an investigation into his alleged burner Twitter account, where he constantly defended his refereeing decisions.
Many Lakers fans began criticizing Lewis' refereeing after his infamous missed call in the Lakers/Celtics game.
Twitter (now "X") sleuths found out that he and his family are huge Celtics fans when a fan caught him wincing after Jimmy Butler made a shot against Boston.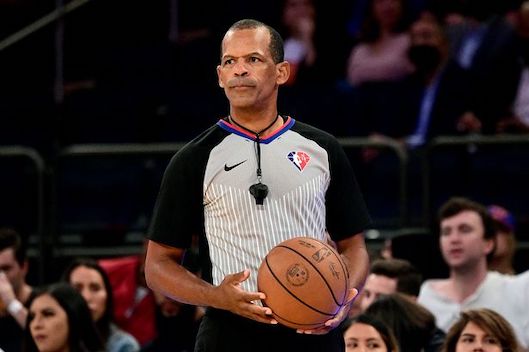 The Celtics had a record of 16-2 in the regular season since 2019-20 when Lewis was the official, and have the highest winning percentage among all teams that Lewis has officiated throughout his 19 years in the NBA (63.3%).
Lakers fans claim that Lewis has been extremely unfavorable towards the team since LeBron joined, as they have had a 3-5 record with Lewis as the referee in the last two seasons.
The Twitter account claimed that the account belonged to Mark Lewis, Eric's older brother, before being deleted.
Since Lewis retired, the NBA has discontinued its investigation into the matter, which is baffling. Retiring shouldn't make him immune from the consequences of his actions that easily.
Sprinter Noah Lyles
T
he USA gold medal-winning sprinter has triggered some NBA stars, as he said that the NBA shouldn't call their champions "World Champions."
Many NBA superstars have been offended by Lyles' claims, including Kevin Durant, Devin Booker, De'Aaron Fox, and Damian Lillard. Other American stars have also attacked Lyles, and defended the "World Champion" title.
While the NBA champs technically haven't beaten any other team from the rest of the world, you have to consider that the NBA is the highest level of basketball in the world.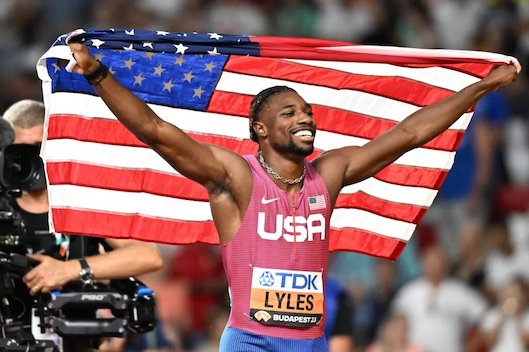 All of the best international players are playing in the NBA, so in any hypothetical matchup, the NBA champs would dominate any other basketball team in the world.
Evan Fournier believes that the title should belong to World Cup and Olympics winners only, but he acknowledged that at the end of the day: "It's just a title. It's not a big deal."
---
—More from Aidin Ebrahimi—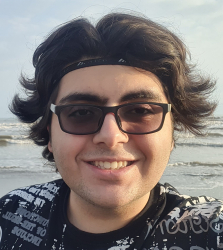 Latest posts by Aidin Ebrahimi
(see all)