Posted on July 26, 2023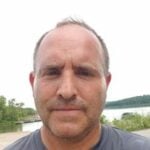 By Stephen Vilardo, SuperWest Sports
A
s we get set for conference media days and the opening of fall practices in August, we continue to bring you our preseason All-Conference, All-SuperWest, and All-America Teams.
Earlier, Jack Follman selected our 2023 Preseason All-Pac-12 Teams, and shortly thereafter I presented my selections for our 2023 Preseason All-Mountain West Teams.
Today we unveil my 2023 SuperWest All-America teams.
Below you'll find First Team selections with brief summaries, followed by Second and Third Teams lists for offense, defense, and special teams.
But first, my preseason award selections for Offensive and Defensive Players of the Year and Coach of the Year.
Offensive Player of the Year:

Caleb Williams,

QB,

USC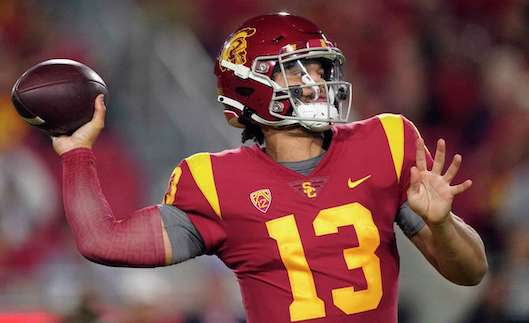 T
he reigning Heisman Trophy winner has been compared to Patrick Mahomes, only more athletic.
That is quite the comparison.
In 2022 he was the best offensive player in the nation and led a resurgence at USC. This season he will again be surrounded by playmakers and his numbers should see no drop off.
Defensive Player of the Year:

Kool-Aid McKinstry,

CB,

Alabama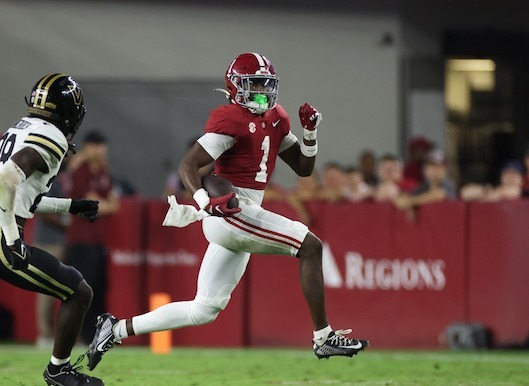 F
rom a statistical standpoint, homing in on the value of a DB can be difficult.
If you lock down an opponent with coverage, they won't throw at you. If you are a threat to force a turnover, they won't throw your way.
Both are accurate for the Alabama corner. Still, in 2022 he was 17th in the nation with 1.23 passes defended per game. Also led the SEC with a 15.8-yard average on punt returns.
Coach of the Year:

Brent Venables,

Oklahoma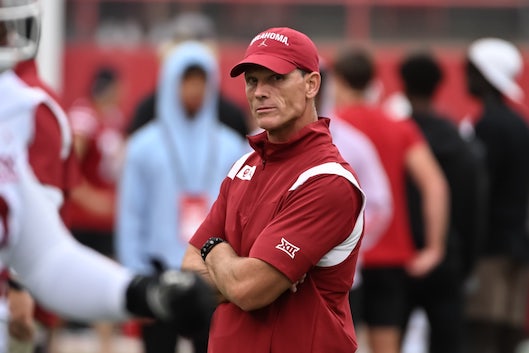 C
hoosing a preseason National Coach of the Year is difficult.
Do you go with a pick like Kirby Smart/Nick Saban/Ryan Day, who is projected to be one of the best teams in the nation and you credit them for delivering on the hype and pressure?
Or do you go with the dark horse choice that has a team not expected to do as well but when he exceeds expectations (which is huge, a la Sonny Dykes & TCU in 2022).
Well, I think it is more fun to go with the latter and make a bold pick. And with that, we get Brent Venables.
The Sooners are coming off their first losing season (6-7) since 1998. Venables is a defensive mind and will get things going on that side of the ball, with lots of talent and lots of speed on the roster.
Look for a turnaround from OU in their last hurrah in the Big 12. And if there isn't, then Venables will really feel the heat.
First Team Offense
QB: Caleb Williams, USC
In 2022, Williams completed two-thirds of his pass attempts and accounted for 52 total touchdowns—42 through the air, and 10 on the ground with just five interceptions thrown.
During his Heisman-winning campaign, he produced nearly 5,000 combined yards. In big spots, he was even better, completing 71.9% of his passes on third and long and 72.2% in the fourth quarter.
He once again has a stable of weapons at his disposal and the Trojans should see no post-Heisman drop off.
RB: Blake Corum, Michigan

The 2022 season was cut short for Corum due to a torn meniscus and MCL. By all accounts, recovery is going smoothly, and the senior should be 100% for the start of the season.
Despite the season ending prematurely he finished seventh in the Heisman vote and ended the season ninth nationally with 121.9 rushing yards per game.
RB: Quinshon Judkins, Ole Miss
Judkins topped the 100-yard mark in eight games during his freshman season with Ole Miss en route to becoming the tenth freshman since 2,000 to top 1,500 yards on the ground.
Of the prior nine, only two (Jonathan Taylor, Wisconsin and Ronnie Hillman, San Diego Satet) upped their production in their sophomore season.
Judkins will not be splitting as many carries this season and Lane Kiffin's offense has been in the Top 30 in rushing in each of the last three seasons. Do not bet on a sophomore slump from Judkins.
WR: Marvin Harrison, Ohio State
With Jaxon Smith-Njigba missing virtually all of the 2022 season for Ohio State, Harrison experienced a breakout season. He will be the best receiver in the nation this season and should be the favorite for the Biletnikoff.
Smith-Njigba should once again produce big numbers with Emeka Egbuka also lining up outside and preventing teams from doubling him.
WR: Rome Odunze, Washington
Odunze is the best receiver on the best passing attack in the nation. Much like Harrison, he will also not see the double teams due to the talent of Jalen McMillan.
As a sophomore, Odunze was ninth in the nation with 95.4 yards per game, just behind Harrison, and averaged 6.25 receptions per game.
Look for the Husky wideout to thrive once again in Kalen DeBoer's system with Michael Penix Jr. flinging it to him.
WR: Jacob Cowing, Arizona

Cowing topped the thousand-yard mark in 2022 finishing seventh in the nation with 7.1 receptions per game.
He enters the season with a reception in 44 consecutive games, the second-longest active streak in the nation.
A common theme among the wide receivers on our All-America team is having a teammate that will keep the doubles away and Cowing also has that in Tetairoa McMillan.
TE: Brock Bowers, Georgia
Bowers is the reigning Mackey Award winner and should repeat with that honor this December as well.
He has led the Bulldogs in receiving in each of his two seasons in Athens and will once again be the top offensive weapon on the nation's top team.
OL: Joe Alt, Notre Dame
Lead the way on an offensive line that allowed the 16th-fewest TFLs per game while the Irish posted seven games with at least 220 rushing yards.
OL: JC Latham, Alabama
In 2022 Latham allowed two sacks, 11 pressures, two quarterback hits, and committed just 10 penalties.
He accomplished those numbers while helping to open holes for an Alabama ground attack that averaged 5.55 yards per carry.
OL: Donovan Jackson, Ohio State

A mainstay on the Buckeyes line last season starting all 13 games, Jackson tied for the team lead with 827 snaps played.
OSU was ninth nationally in 2022 with 490.7 yards of offense per game. He should be on all award watchlists this season.
OL: Cooper Beebe, Kansas State
Beebe has not allowed a sack in his last 803 pass-blocking plays. He did not allow a sack last season while getting flagged just one time all season. The Wildcats averaged 5.12 yards per carry in 2022.
OL: Sedrick Van Pran, Georgia
During his junior season in 2022, Van Pran played 852 total snaps. He allowed just eight QB hurries, no QB hits, and no sacks for the Bulldogs. Over the last two seasons, he has only given up one sack in 1,733 snaps.
First Team Defense
DE: Bralen Trice, Washington
Trice had a breakout season in 2022 as he tallied nine sacks on the season to lead the Huskies. Trice led the nation with 70 QB pressures last season.
At 6-foot-4 and 269 pounds, he has the size and speed to be a dominant rush edge and offers support in the run game. Look for Trice to again put up big numbers and play havoc with Pac-12 passing games.
DE: Jer'Zhan Newton, Illinois
Newton will play inside and outside on the line for the Fighting Illini. His versatility can create match ups issues.
He recorded 5.5 sacks in 20222 and batted down three passes at the line. Also recovered two fumbles for Illinois.
DT: Junior Tafuna, Utah

Tafuna is another player that could be in the middle or on the edge but will mostly be inside for the Utes. Last season he had 3.5 TFL, one sack, and a pass deflection.
Tafuna was a force on a Utah defense that limited opponents to just 111.4 yards per game on the ground.
DT: Tyler Davis, Clemson
Davis was an All-American last season and should have a repeat performance in 2023.
He enters 2023 tied with Christian Wilkins, Dexter Lawrence, and William Perry (three each) for the most career All-ACC selections by a defensive tackle in Clemson history. In 2022, he totaled 9.5 TFLs and 5.5 sacks.
LB: Jamon Dumas-Johnson, Georgia
Dumas-Johnson led a talented Georgia defense in 2022 with 9.0 TFL and got the QB four times with 26 hurries.
JDJ will be the one to set the tone for a Georgia defense that continues to reload NFL talent year in and year out.
LB: Jeramiah Trotter, Clemson
Trotter has an NFL pedigree and the talent to back it up. He led the Tigers in tackles with 92 in 2022. His 13.5 TFL also led the team while his 6.5 sacks shared the team lead.
He also has the ability to drop into coverage. His one interception on the season was returned for six.

LB: Jaylan Ford, Texas
Ford finished the 2022 season with four interceptions, a feat not accomplished by a Texas LB since 2003. He also added 10 stops behind the line of scrimmage and a pair of sacks.
The four interceptions last season were tied for the most nationally by a linebacker.
LB: Dallas Turner, Alabama
Turner got in the backfield and hurried the QB nine times as a sophomore in 2022. For the season, he had four sacks and eight stops for a loss.
The 6-4, 242-pounder from Fort Lauderdale also had a scoop and score for the Crimson Tide. Look for huge numbers this season as he patrols the middle of the field in Nick Saban's defense.
DB: Kool-Aid McKinstry, Alabama
A lockdown corner, an elite athlete, and a playmaker on the defensive side of the ball who will also make plenty of plays for the Crimson Tide on special teams.
McKinstry broke up 15 passes in 2022, picked up a couple of TFLs, and added a sack in 2022. He had 35 tackles in 2022, and his versatility offers flexibility in the back end of the Alabama defense.
DB: Kalen King, Penn State
King finished his sophomore season third in the nation with 1.62 passes defended per game. He picked off three passes on the season for the Nittany Lions to go along with a forced fumble.
He also had eight stops resulting in negative yardage.
DB: Calen Bullock, USC

Bullock ranked 11th in the nation in 2022 with a team-leading five interceptions with one returned the distance.
He ended his sophomore season with .71 passes defended per game and 48 total tackles. His 172 return yards on interceptions were the second most in the country in 2022.
DB: Kamren Kinchens, Miami 
Kinchens has a nose for the ball. He led the ACC and was tied for third nationally in 2022 with six interceptions. He is a sure tackler who finished last year with 59 stops and a forced fumble.
His all-around ability was on display against Georgia Tech last season as he finished the game with 8 tackles, .5 TFL, and three interceptions with one returned for a touchdown.
First Team Specialists
K: Joshua Karty, Stanford

A Groza Award finalist in 2022, Karty connected on all 18 of his FG attempts for the Cardinal. He was 3-for-3 on FGs of 50+ yards last season and made all 13 of his tries from 40+ yards.
Karty will be a strength for a Stanford team that may need some bright spots.
P: Tory Taylor, Iowa
Pro Kick Australia churns out punters and Taylor is another in their lengthy line of successes. And the way the Hawkeyes offense moved the ball—or failed to—in 2022 he needed to be the weapon he was.
Taylor punted an NCAA-leading 82 times last season. He averaged 45.4 yards per boot last fall and had only one touchback. Altogether, 38 of Taylor's 82 punts (46.3%) pinned the opponent inside their own 20.
RET: Jaylin Lucas, Indiana
During his freshman year last fall, Lucas ranked fourth in the nation with a 28.14-yard average on 21 kickoff returns.
A bright spot in an otherwise dismal season for the Hoosiers, the playmaker is a threat to put points on the board every time he touches the ball.
That was evident as he was the only player in the nation with multiple kickoffs returned for touchdowns as he finished with two on the season.

RET: Anthony Gould, Oregon State
Gould was one of just four players in the nation with multiple puts returned for touchdowns in 2022 as he had a pair.
The Beaver led the nation with an 18.57-yard return average on punts. He added one kickoff return for 22 yards during his sophomore season.
AP: Travis Hunter, Colorado
During his freshman season with Jackson State, Hunter had two interceptions and eight passes defended as a cornerback while catching 18 passes for 190 yards and four touchdowns on the offensive side of the ball.
He followed Deion Sanders to Boulder, so look for more explosive plays on both sides of the ball with the Buffs.
Second Team Offense
QB: Drake Maye, North Carolina
RB: Braelon Allen, Wisconsin
RB: Will Shipley, Clemson
WR: Xavier Worthy, Texas
WR: Emeka Egbuka, Ohio State
WR: Malik Nabers, LSU
TE: Oronde Gadsen, Syracuse
OL: Olu Fashanu, Penn State
OL: Will Campbell, LSU
OL: Tate Ratledge, Georgia
OL: Zak Zinter, Michigan
OL: Beaux Limmer, Arkansas
Second Team Defense
DE: Jared Verse, Florida State
DE: JT Tuimoloau, Ohio State
DT: Dontay Corleon, Cincinnati
DT: Deone Walker, Kentucky
LB: Harold Perkins, LSU
LB: Barrett Carter, Clemson
LB: Tommy Eichenberg, Ohio State
LB: Junior Colson, Michigan
DB: Quinyon Mitchell, Toledo
DB: Cooper DeJean, Iowa
DB: Marcus Fuqua, Buffalo
DB: Tyler Nubin, Minnesota
Second Team Specialists
K: John Hoyland, Wyoming
P: Kai Kroeger, South Carolina
RET: Lideatrick Griffin, Mississippi State
RET: Ainias Smith, Texas A&M
AP: Smoke Harris, Louisiana Tech
Third Team Offense
QB: Michael Penix Jr., Washington
RB: Damien Martinez, Oregon State
RB: TreVeyon Henderson, Ohio State
WR: Tory Horton, Colorado State
WR: Tahj Washington, USC
WR: Johnny Wilson, Florida State
TE: Ja'Tavion Sanders, Texas
OL: Graham Barton, Duke
OL: Kelvin Banks, Texas
OL: Jack Nelson, Wisconsin
OL: Keaton Bills, Utah
OL: Justin Dedich, USC
Third Team Defense
DE: Laiatu Latu, UCLA
DE: Mykel Williams, Georgia
DT: Kris Jenkins, Michigan
DT: Mekhi Wingo, LSU
LB: Nathaniel Watson, Mississippi State
LB: Cedric Gray, North Carolina
LB: Jackson Sirmon, California
LB: Jason Henderson, Old Dominion
DB: Josh Newton, TCU
DB: Aydan White, NC State
DB: Cole Bishop, Utah
DB: Javon Bullard, Georgia
Third Team Specialists
K: Alex McNulty, Buffalo
P: Mason Fletcher, Cincinnati
RET: Milan Tucker, Appalachian State
RET: Dee Williams, Tennessee
AP: Donovan Edwards, Michigan
SuperWest Player Honorable Mention
QB: Bo Nix, Oregon
CB: Cam Lockridge, Fresno State
DE: Brandon Dorlus, Oregon
DE: Mohamed Kamara, Colorado State
WR: Jalen McMillan, Washington
HB: George Holani, Boise State
LB: Easton Gibbs, Wyoming
TE: Benjamin Yurosek, Stanford
P: Jack Browning, San Diego State
---
—More from Stephen Vilardo—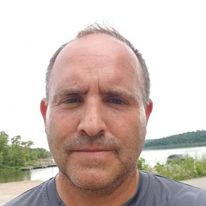 Latest posts by Stephen Vilardo
(see all)