Posted on June 5, 2023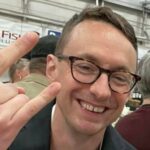 By Jack Follman, SuperWest Sports
I
t's that time of year. We're looking ahead to the next season of Pac-12 football and which players are likely to be the best in the Conference.

It's a balanced group this year, with the honored players coming from a variety of teams.
There are some stacked positions like receiver and quarterback where it's really hard to pick just a handful of teams and others like linebacker and defensive back where the depth really isn't there.
Overall, I think the talent is pretty strong in the Conference going in and I think we're ready for a very exciting year in what figures to be the final season of the Pac-12 as we know it.
First Team Offense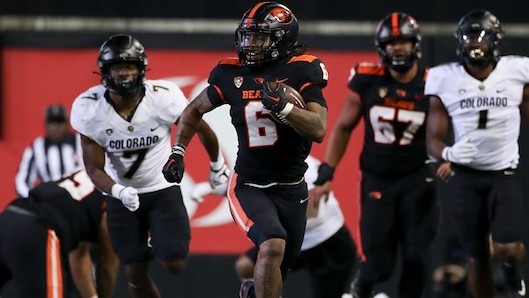 QB Caleb Williams, Junior, USC – No question here and that's a big statement given how strong the quarterback crop coming back in the Pac-12 this year is.
The only question is if Williams can win the Heisman again.
RB Damien Martinez, Sophomore, Oregon State – Tough debate for best back in the Pac-12 between him, Irving, and Ott, and I'm giving Martinez the advantage. He could crack 1,500 yards this year.
RB Bucky Irving, Junior, Oregon – He ran for more than 1,000 yards last year and it feels like he will be even better in 2023.
His power and speed and slipperiness make him probably the scariest running back to defend play after play in the Pac-12.

WR Rome Odunze, Junior, Washington – It's a very strong year for receivers in the Pac-12 and Odunze is the best of the bunch.
His stats are at the top and his skills and flat-out play stand above the best of the best.
WR Jalen McMillan, Junior, Washington – An argument can easily be made McMillan might actually be number one at Washington. His stats are right there with Odunze's.
TE Brant Kuithe, Senior, Utah – Kuithe could have a season like Dalton Kincaid did last year if he comes back healthy and picks up where he left off.
OL Joshua Gray, Junior, Oregon State – It seems like Gray has been playing in the Pac-12 for ages now. Well, now he's probably also the Pac-12's best offensive lineman.
OL Troy Fautanu, Junior, Washington – The Husky left tackle had a big-time breakout season in 2022. He's versatile and a fantastic run and pass blocker who is right there with Gray.

OL Sataoa Laumea, Junior, Utah – The Utes seem to always be a great running team and players like Laumea are why. He's a multi-year All-Pac-12 selection.
OL Jonah Monheim, Junior, USC – Monheim emerged in Lincoln Riley's first year and could be the best Trojan offensive lineman in a while. Brings a lot to the table and still has room to grow.
OL Roger Rosengarten, Sophomore, Washington – He had a fantastic freshman season protecting Michael Penix' blind side.
He might actually have the most upside of any lineman in the conference.
First Team Defense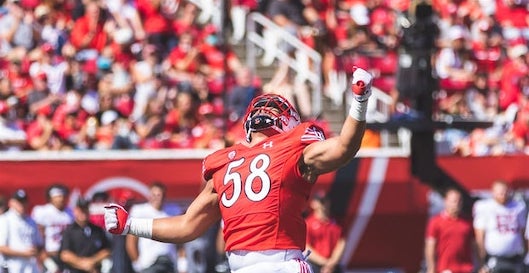 DL Bralen Trice, Junior, Washington – He led the nation in pressures in 2022 and should be even better in 2023. Big, strong, fast on the edge, a big time NFL talent.
DL Laiutu Latu, Senior, UCLA – With 10.5 sacks last year, Latu is one of the best pass rushers in the nation. He also has a knack for making big plays at just the right time.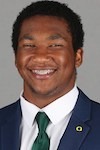 DL Brandon Dorlus, Senior, Oregon – One of the best veterans in the Conference, he's back for another run as a versatile defender.
Dorlus has made big-time plays for the Ducks for years now and is the best player on their defense.
DL Junior Tafuna, Junior, Utah – A powerful defender up front for the Utes and their next First-Team All-Pac-12 defensive lineman.
He's been good for two seasons now and should be even better in 2023.
LB Karene Reid, Junior, Utah – One of a few big-time playmakers at linebacker returning in the Conference. He recorded 70 plus tackles, five sacks, and an interception last season.
LB Mason Cobb, Senior, USC – The Oklahoma State transfer brings some much-needed power to the Trojan defense and should be really good right away. He earned All-Big-12 honors as a Cowboy.
LB Darius Muasau, Senior, UCLA – Muasau was arguably the best linebacker in the Conference last year. Getting him back for one more year is huge for UCLA.
DB Kitan Oladapo, Senior, Oregon State – Oladapo is the best piece coming back from Oregon State's great 2022 secondary. Great against the run and pass, finishing 2022 with 80 plus tackles and 2.5 sacks.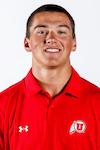 DB Calen Bullock, Junior, USC – Bullock has been great the past two seasons as a Trojan.
He's already had nearly 100 tackles and grabbed seven interceptions in his career, with five—including a pick-six—coming last year.
DB Cole Bishop, Junior, Utah – One of the toughest defenders in the Pac-12 and an emerging star in Utah's always-stellar defense.
It feels like this could be the year he progresses into an All-American type.
DB Evan Williams, Senior, Oregon – Williams was a perennial All-Mountain West selection at Fresno State and now finishes his career in Eugene. He should really help Oregon's pass defense improve in 2023.
First Team Special Teams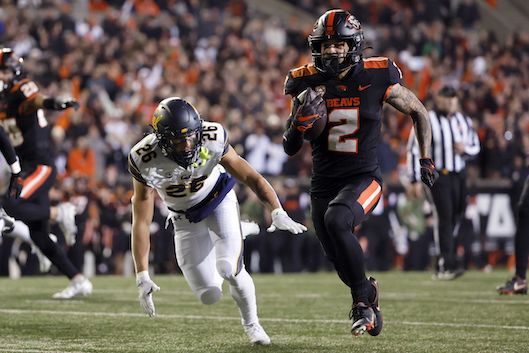 K Joshua Karty, Senior, Stanford – Karty made 18-of-18 field goals in 2022.
P Eddie Czaplicki, Junior, USC – The best returning punter transferred from Arizona State to USC.
R Anthony Gould, Junior, Oregon State – Returned two punts for touchdowns last year.
Second Team Offense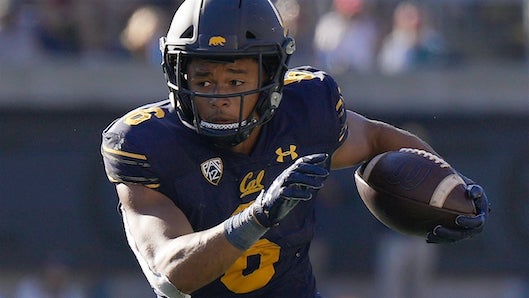 QB Michael Penix Jr., Senior, Washington – Penix would easily be the first-team QB almost any year; it's just that Caleb Williams is in the Conference.
RB Jaydn Ott, Sophomore, Cal – He could easily be on the First Team as he's right there with Martinez and Irving.

RB Michael Wiley, Senior, Arizona – Wiley quietly had a huge 2022 in putting up some of the best numbers of any running back in the conference.
WR Dorian Singer, Junior, USC – He put up what might have been the best receiving stats in the conference last year and now is teamed up with Lincoln Riley and Caleb Williams.
WR Jacob Cowing, Senior, Arizona – Cowing was right there with Singer stats-wise and could put up even more, being the clear No. 1 in Tucson in 2023.
TE Benjamin Yurosek, Senior, Stanford – The top player on Stanford's 2023 roster is a great playmaker at tight end who is the best they've had in quite a while.
OL Taliese Fuaga, Junior, Oregon State – Fuaga emerged in 2022 as one of the best young linemen in the Conference and is a huge talent on the right side for the Beavers.
OL Jake Levengood, Senior, Oregon State – The veteran inside for the Beavers is a major run blocker and a key part of the Conference's best offensive line.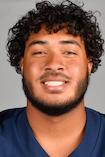 OL Jordan Morgan, Senior, Arizona – Morgan was having an excellent 2022 before getting injured and should pick up where he left off.
OL Justin Dedich, Senior, USC – The big veteran gets one more year for USC and that's great news for the Trojans.
OL Jarrett Kingston, Senior, USC – He was an All-Pac-12 player and Washington State's best lineman and now he's suiting up for USC.
Second Team Defense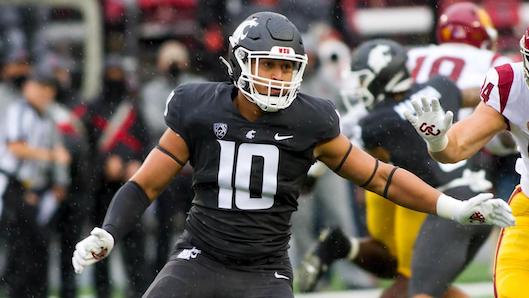 DL Brennan Jackson, Senior, Washington State – The Cougar sack-master is back for another run holding down the edge in Pullman and being one of the best edge players in the Pac-12 yet again.
DL Ron Stone Jr., Senior, Washington State – The other side of the Cougar defensive line is just as good as Jackson and he's a perennial All-Pac-12 player.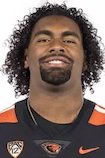 DL James Rawls, Senior, Oregon State – An underrated power in last year's conference and huge for the Beavers to get one of the best run defenders in the Pac-12 back.
DL Tuli Letuligasenoa, Senior, Washington – Another underrated veteran up front in the Northwest, he's a staple for the Huskies and ultra-valuable for his ability to clog the middle.
LB Levani Damuni, Senior, Utah – Damuni has been a stud for Stanford for years now and could be a huge addition to Utah's already strong defense.
LB Jackson Sirmon, Senior, Cal – Sirmon has been in the Conference forever and got another year at Cal where he'll surely rack up a ton of tackles and lead their defense.
LB Shane Lee, Senior, USC – He was solid for the Trojans last year with more than 70 tackles, 3.5 sacks, and two interceptions, including a pick-six.
DB Jabbar Muhammad, Senior, Washington – The Oklahoma State transfer earned some All-Big 12 honors and should immediately be a boost to the Washington secondary.

DB Jaden Hicks, Sophomore, Washington State – He had a huge freshman season, regularly taking home Freshman of the Week honors for the Conference.
DB Asa Turner, Senior, Washington – Turner is one of the most experienced DBs in the Conference with more than 100 tackles and six career interceptions.
DB Travis Hunter, Sophomore, Colorado – The former huge recruit should explode in his first season in the Pac-12.
Second Team Special Teams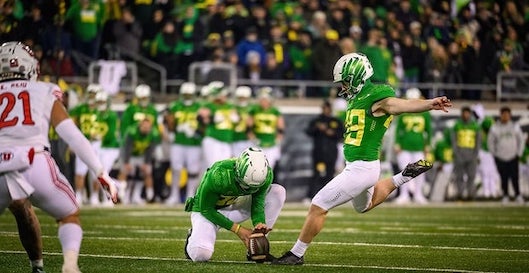 K Camden Lewis, Senior, Oregon – Lewis went 14-16 last year on field goals and was basically perfect when not in deep long range.
P Nick Haberer, Junior, Washington State – Has averaged 42 yards per punt in his career.
R Silas Bolden, Junior, Oregon State – Was excellent in kick returns last year.
Third Team Offense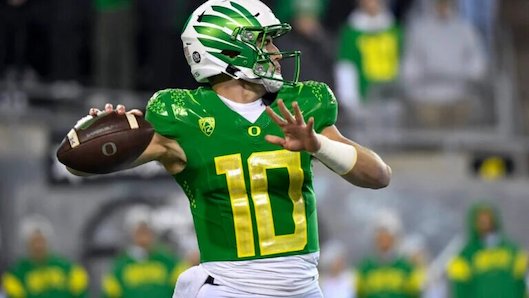 QB Bo Nix, Senior, Oregon
RB Ja'Quinden Jackson, Sophomore, Utah
RB MarShawn Lloyd, Junior, USC
WR Troy Franklin, Junior, Oregon
WR Tetairoa McMillan, Sophomore, Arizona
TE Jalin Conyers, Junior, Arizona State
OL Heneli Bloomfield, Senior, Oregon State
OL Ajani Cornelius, Junior, Oregon
OL Ben Coleman, Senior, Arizona State
OL Jonah Savaiinaea, Sophomore, Arizona
OL Junior Angilau, Senior, Oregon
Third Team Defense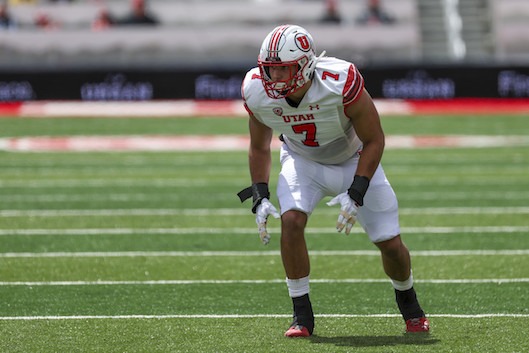 DL Van Fillinger, Junior, Utah
DL Simote Pepa, Sophomore, Utah
DL Zion Tupuola-Fetui, Senior, Washington
DL Jordan Burch, Junior, Oregon
LB Eric Gentry, Junior, USC
LB Jestin Jacobs, Senior, Oregon
LB Jeffrey Bassa, Junior, Oregon
DB JaTravis Broughton, Senior, Utah
DB Chau Smith-Wade, Junior, Washington State
DB Ryan Cooper, Senior, Oregon State
DB Craig Woodson, Senior, Cal
Third Team Special Teams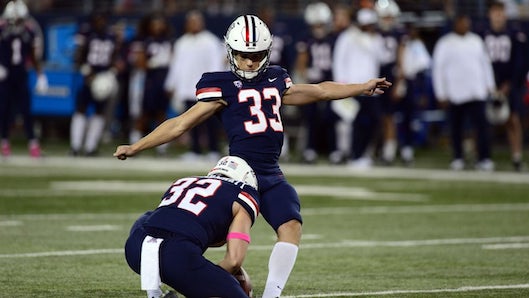 K Tyler Loop, Junior,  Arizona
P Will Powers, Senior, UCLA
R Daniyel Ngata, Junior, Washington
Honorable Mention Offense
QB Cam Rising, Senior, Utah
RB Nakia Watson, Senior, Washington State
RB Cam Davis, Junior, Washington
WR Elijhah Badger, Junior, Arizona State
WR J.Michael Sturdivant, Sophomore, UCLA
TE Terrance Ferguson, Junior, Oregon
OL Jackson Powers-Johnson, Junior, Oregon
OL Marco Brewer, Senior, Oregon State
OL Matthew Cindric, Senior, Cal
OL Duke Clemens, Senior, UCLA
OL Keaton Bills, Junior, Utah
Honorable Mention Defense
DL Gabe Murphy, Senior, UCLA
DL Popo Aumavae, Senior, Oregon
DL Bear Alexander, Sophomore, USC
DL Kyon Barrs, Senior, USC
LB Lander Barton, Sophomore, Utah
LB Jacob Manu, Sophomore, Arizona
LB Edefuan Ulofoshio, Senior, Washington
DB Jeremiah Earby, Sophomore, Cal
DB Christian Roland-Wallace, Senior, USC
DB Nohl Williams, Junior, Cal
DB Cormani McClain, Freshman, Colorado
Honorable Mention Special Teams
K Cole Becker, Junior, Utah
P Trent Carricosa, Sophomore, Colorado
R Raleek Brown, Sophomore, USC
---
—More from Jack Follman—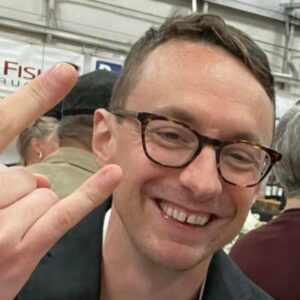 Latest posts by Jack Follman
(see all)