Editor's Note: Our Senior Writers have selected their SportsPac12 All-Region teams. We begin with Mik Dietlin's All-California (Cal, Stanford, UCLA, USC) picks, followed by Dane Miller's All-Southwest/Mountain (Arizona, ASU, Colorado, Utah) choices, and Nick Bartlett's All-Northwest (Oregon, OSU, Washington, WSU) selections. The trio will then vote on our inaugural All-SportsPac12 Football Team.
---
Posted on July 20, 2020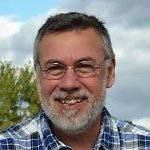 By Mik Dietlin, SuperWest Sports
Coach of the Year, Justin Wilcox, Cal
Wilcox has done a fantastic job since taking over at Cal, building one of the best defenses in the conference. Adding OC Bill Musgrave's abilities to the mix for 2020 will make Cal a legitimate contender for the Pac-12 title.
Offensive Player of the Year, Kedon Slovis, Quarterback, USC
In year two of Graham Harrell's system, Slovis will pretty much be working with all his buddies from a year ago. The offensive line will improve in the running game for a terrific stable of backs that have to be a healthier bunch after nearly all missed significant time last year. All this means is the Trojan offense in 2020 will be living in Production City, and Slovis is the poster boy.
Defensive Player of the Year, Kuony Deng, Linebacker, Cal

Deng is primed to contribute numbers close to 2019's All-American teammate Evan Weaver. A legitimate Bednarik Award candidate, his 6-6, 250 pound frame disrupts middle passing lanes, and his above average speed and quickness will make him more of a blitzing threat than he was last year. On a defense loaded with talent, he's the standout.
Freshman of the Year,  E.J. Smith, Running Back, Stanford
Packed with incomparable DNA (Smith is the son of Hall of Fame running back Emmitt Smith), E.J. could top the depth chart before too long. His receiving prowess and versatility will have an immediate impact on the Cardinal offense in 2020.
Quarterback, Kedon Slovis, USC
If you thought Slovis had a coming out party in 2019, wait till you get a load of 2020. Poise, toughness, pocket awareness, accuracy finding receivers downfield while scrambling—he's nearly impossible for defenses to handle. A Downtown Athletic Club invitation is a strong possibility.
Running Back, Christopher Brown, Cal
After an impressive and  productive season that featured 22 catches and 914 rushing yards, Brown is ready to make his mark nationally, and with pro scouts. As solid and reliable a back as there is in the Pac-12.
Running Back, Demetric Felton, UCLA

The sky's the limit for this burner who's untouchable in the open field. He's simply a dynamic play-making touchdown maker. Bruin fans won't lose any sleep from Joshua Kelly's absence, and in fact may gain a few more pleasant dreams.
Wide Receiver, Tyler Vaughns, USC
Allow me to introduce the next Michael Pittman. Vaughns has the talent to surpass Pittman's 2019 output that garnered him second team All-American honors, and likely will end up number two on the all-time Trojan reception list.
Wide Receiver, Amon-Ra St. Brown, USC
The best possession receiver in the conference, perhaps the nation, with enough horsepower to take it to the house. Hands like Spiderman—but doesn't possess radioactive blood.
Tight End, Jake Tonges, Cal
Tonges' numbers will go way up in 2020, as he'll be featured much more under new OC Bill Musgrave. An eye-popping 20.2 yard average on 13 receptions as a sophomore in a limited role has given the Golden Bears a lot of confidence in the tight end position.
Offensive Lineman, Jake Burton, UCLA

This pick is more an indictment on a few uncertainties I have regarding Stanford's Walker Little. I'll go with Burton's health and elite agility over Little's recovering from major knee surgery and not living up to 5-star status thus far. Though Burton struggles a tad with speed rushers, he is developing in that area, and will prove to be one of the best lineman in the conference this year.
Offensive Lineman, Jake Curhan, Cal
Personally, my favorite Pac-12 giant. Totally selfless, encouraging, and self-motivated, he's the ultimate team player. The fact he attended Redwood High School is perfect poetry. Plus, you can never have too many Jake's on your All-Regional offensive team.
Offensive Lineman, Drew Dalman, Stanford
How Stanford's offensive line goes, so goes Stanford, and they usually go very well. With Dalman returning as the reigning All-Conference center anchoring the offense one more time, that injury laden, nightmare 4-8 season a year ago should dissolve from the Cardinal collective memory quickly.
Offensive Lineman, Alijah Vera Tucker, USC

Tucker's ceiling is still above him, which is bad news for Pac-12 defenses. Already an outstanding pass blocker, his run blocking is improving dramatically, and by extension, so will the Trojan ground game in 2020.
Offensive Lineman, Foster Sarell, Stanford
The best lineman on The Farm, which at any given time under David Shaw's tenure, is saying something. Great athleticism, technique, and leg drive after contact.
Defensive Lineman, Jay Tufele, USC
Thanks to Tufele, opposing teams generally don't run the ball well up the middle. An imposing figure with perfect size, strength, and talent. A first round draft pick lock.
Defensive Lineman, Osa Odighizuwa, UCLA
A real stat stuffer, you'll usually find him close to or right at the football. As much speed as you'd want at the position with the ability to single-handedly shut down the inside running game.
Defensive Lineman, Drake Jackson, USC

I'm listing Jackson as a defensive lineman, though he'll be used in a hybrid role in the Trojans new defensive scheme. One of three Trojans on the Bednarik Award watch list as the nation's best defender, and he's only a sophomore.
Defensive Lineman, Thomas Booker, Stanford
Six sacks in 2019 as an interior lineman is pretty darn good. Quick, strong, excellent at playing off blocks, he's going to keep improving all the way to the NFL.
Linebacker, Kuony Deng, Cal
Many folks may not be aware that Deng finished fourth in the Conference in tackles last year averaging 9.2 a game. That, despite the presence of All-World tackle hoarder Evan Weaver. Also on the Bednarik watch list, Deng could challenge for Pac-12 Defensive Player of the Year.
Linebacker, Cameron Goode, Cal

Goode has fought through a couple of injury plagued seasons nicely. He lead the California region in sacks last year with 9.5, and his great speed enables him to pursue sideline to sideline as well as anyone.
Linebacker, Palaie Gaoteote, USC
New Trojan DC Todd Orlando is a linebacker kind of guy, and Gaoteote is his kind of player. Because of injury and coaching philosophies, we've only seen glimpses of his potential. Orlando will discipline his reckless abandon and unleash the 5-star within.
Defensive Back, Camryn Bynum, Cal
I love great cover corners that tackle, and Bynum does both at a high level. He'll be moved to safety this season to shore up depth issues due to graduation. Tons of versatility, determination, and toughness.
Defensive Back, Elijah Hicks, Cal
See Camryn Bynum. And if you're playing California, you're not seeing double, you're seeing two of the best defensive backs on the same team in the Conference, if not the nation. Scary.
Defensive Back, Talanoa Hufanga, USC
Plays the run like a linebacker and can cover most any receiver. His strong instincts do cause him to overrun the play occasionally, but they also allow him to make plays very few defensive backs can make.
Defensive Back, Paulson Adebo, Stanford

If Adebo has more of a 2018 kind of year in 2020 than a 2019 kind of year, he'll be a first team All-Conference choice. His talent is through the roof, but a drop in production coupled with a season-ending injury week 11 leaves me wondering how strong he'll bounce back.
Kicker, Chase McGrath, USC
McGrath's career stats are formidable: 82% of field goals made, 100% of PAT'S. Best in the region for 2019.
Punter, Ben Griffiths, USC
Griffiths' average of 41.2 per punt last season was only seventh best in the conference, but he's the best returning punter in the region. Under new special teams coach extraordinaire Sean Snyder, he should improve vastly and prosper.
Return Specialist, Kyle Philips, UCLA
With Demetric Felton getting the majority of carries in the running game in 2020, head coach Chip Kelly may want to double Philips on kick-off returns in place of Felton, who's 22.5 punt return average with a touchdown was by far the best in the conference.
---
—California Region Breakdown by Program—
| | |
| --- | --- |
| Program | Count |
| USC | 10 |
| Cal | 7 |
| Stanford | 4 |
| UCLA | 4 |
---
Up Next: Dane Miller's SportsPac12 All-Southwest/Mountain Team
---
---
—More from Mik Dietlin—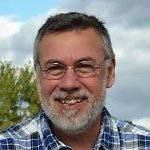 Latest posts by Mik Dietlin
(see all)