Posted on June 9, 2021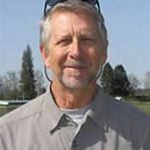 By Steve Ritchie, SuperWest Sports
O
n Thursday, the women will take over
Hayward Field
for their first day of competition at the NCAA Outdoor Track & Field Championships.

There will be finals in five field events—hammer, pole vault, javelin, long jump, and shot—along with the 10K final, and semifinals in the other track events, as well as the conclusion of the women's decathlon.
The other 15 women's finals will take place on Saturday.
Here's a link to television broadcast information and streaming for all four days.
My predictions for all 21 winners in the women's competition are listed below, followed by a look at the athletes and events I expect to stand out over the two days of women's action.
Projected Individual Winners
(Pac-12 athletes in bold)
| Event | Athlete | School |
| --- | --- | --- |
| 100 | Tee Tee Terry | USC |
| 200 | Tamara Clark | Alabama |
| 400 | Athing Mu | Texas A&M |
| 800 | Aaliyah Miller | Baylor |
| 1500 | Sage Hurta | Colorado |
| 5000 | Whittni Orton | BYU |
| 10,000 | Mercy Chelanget | Alabama |
| 3000 Steeple | Courtney Wayment | BYU |
| 110 Hurdles | Tonea Marshall | LSU |
| 400 Hurdles | Anna Cockrell | USC |
| High Jump | Tyra Gittens | Texas A&M |
| Long Jump | Tara Davis | Texas |
| Triple Jump | Ruth Usoro | Texas Tech |
| Pole Vault | Lauren Martinez | Arkansas |
| Shot Put | Adelaide Aquilla | Ohio State |
| Discus | Jorinde Van Klinken | ASU |
| Hammer Throw | Camryn Rogers | Cal |
| Javelin | Kylee Carter | Auburn |
| Heptathlon | Tyra Gittens | Texas A&M |
| 4x100 Relay | Team LSU | LSU |
| 4x400 | Team TAMU | Texas A&M |
100 Meters & 4×100 Relay

Just like in the men's competition, the sprints promise to bring some major thrills and have a big impact on the team race, which could be tight between LSU, USC and Texas A&M.

USC's Tee Tee Terry has the fastest wind-legal time, 10.89, in the 100 going in and she is an experienced veteran who is having by far her best year.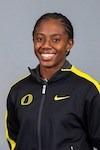 Tamara Clark of Alabama has a wind-aided 10.87, and Oregon's Kemba Nelson and North Carolina A&T's Cambrea Sturgis are just a few hundredths back.
While it should be a tight finish, Terry should bolster the Trojan's quest for a title with a win.
The 4 x 100 looks like a two-way battle between LSU and USC, and placing here could be crucial for the team race. LSU's best is 42.52 while USC has run 42.63.

The slightest baton glitch could determine the winner, while Houston and Oregon are ready to pounce if either of the two favorites has a bobble.
Long Jump

Thursday's long jump final is a can't-miss event, featuring Texas' Tara Davis, who set the collegiate record at 23-5¼ earlier this season, and Texas A&M's Tyra Gittens, who has a chance to win three individual events in Eugene—the long and high jumps and the heptathlon.
The pair put on a show at the NCAA preliminary round in College Station, with Gittens taking the win by a few inches.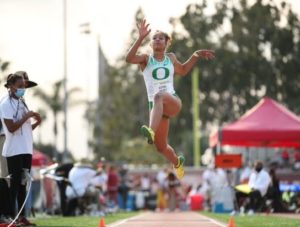 UO frosh Alysah Hickey is also in the mix and should perform well on her home runway.
Pole Vault
Another Thursday final sets up as a SEC battle royal.

Lisa Gunnarsson of LSU has vaulted 14-9, Lauren Martinez of Arkansas has a best of 14-8¾, and Georgia's Kayla Smith is also at 14-8¾. You can't get much closer than that!
A Gunnarsson win would be huge for LSU's title hopes.
10,000 Meters
Alabama sophomore Mercy Chelanget won the NCAA Cross Country title in March, and is undefeated in 5K and 10K track races this outdoor track season.
Challenges are likely to come from Oregon senior Carmela Cardama Baez and Rice freshman Grace Forbes.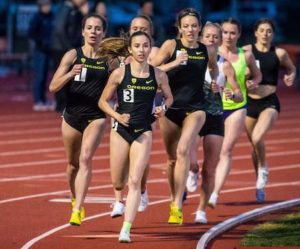 In the NCAA 10K in 2019, Baez came from way back in the field over the last mile and a half to catch New Mexico's Weini Kelati in the homestretch only to lose by a couple of feet at the line.
Forbes won the 1500, 5000 and 10,000 at her conference meet and has the second-fastest 10K time in the field behind Chelanget.
Discus

Jorinde van Klinken, Arizona State junior who hails from The Netherlands, is a heavy favorite in the discus.
At an exhibition meet a couple of weeks ago, she unleashed a throw of 230-4, the leading mark in the world this year and the best-ever throw by a US collegian.
If she is on her game on Saturday, the question is only how much she will win by. It will be a great chance to see a potential future Olympic champion up close.
---
—More from Steve Ritchie—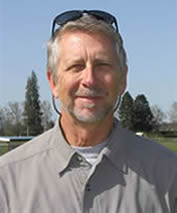 Latest posts by Steve Ritchie
(see all)