Posted on January 2, 2020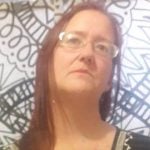 By Kim Doss, SuperWest Sports
he non-conference season is the appetizer, but Pac-12 play is the real meat for the League's 12 members. No matter how difficult the preseason slate is, few teams will face four Top-10 teams and five Top-20 teams in a few short weeks of conference play. Not only will they often face a gauntlet of back-to-back Final Four contenders in this league, but it's a time when the athletes and their coaches will be facing the opponents who know them best. 
The first week of League play gave us a glimpse of what's in store. While the top three teams in the Conference wrapped up non-conference this week, Dec. 29 marked the start of league competition for most of the teams. The four games didn't disappoint.
On the Court
The Pac-12 slate kicked off with the 18th-ranked Arizona Wildcats traveling to Tempe to face rival Arizona State Sun Devils. The home team hadn't dropped a game to their opponents from Tucson in Desert Financial Arena since February 2000.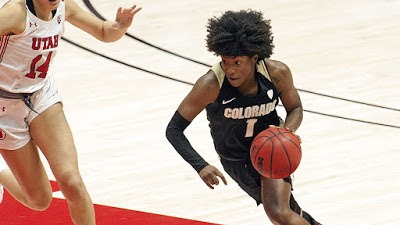 In what Arizona guard Aari McDonald called a "brutal" game—and one that left her with bandages covering the scratches on her neck that proved it—the Sun Devils had advantages beyond the streak. McDonald fouled out of her first collegiate game ever, and the officials still allowed a lot of physical play. Physical defense is Arizona State's calling card.
It was a low-scoring affair, but the Wildcats proved up to the task of a hard-fought defensive battle where neither team shot particularly well. After falling behind early, they lost McDonald to two fouls just over half-way through the first quarter. Last season, that would have spelled disaster.

This season, the Wildcats closed the gap and took the lead with the Pac-12's leading scorer on the bench. The Sun Devils would fight back, taking an advantage of three points, but Arizona didn't fade. They retook the lead and held it until the end, coming away with a 58-53 victory led by Pac-12 Player of the Week Cate Reese.
The upstart Colorado Buffaloes traveled to Utah to put their 11-0 record on the line against the Utes. In a game featuring two great freshmen, the Buffs pushed that record to 12-0 with a 80-70 victory for their best start in eight years.
For the visitors, the freshman catalyst was point guard Jaylyn Sherrod. The youngster had 19 points and 10 assists. Her seven rebounds put her dangerously close to the triple-double. It was enough for the Pac-12 Freshman of the Week nod.
She wasn't the only one to have a great game for Colorado. Four players scored in double figures. Junior Mya Hollingshed had 17 points, nine rebounds, three assists, a block and two steals to provide a strong counter to the production of Sherrod.

The Utes were once again led by their super-talented freshman Lola Pendande. The power forward leads her team in scoring on the season, and it was no different in this game. Her 20 points on 9-of-11 from the floor paced the team. She added five rebounds, four blocks and three steals for a great all-around effort, but it wasn't enough as the Utes fell to 7-5 and 0-1 in conference play.
The No. 10 UCLA Bruins handled a very young USC team easily on Sunday. The 83-59 victory was the largest margin in the four league games. 
The Women of Troy were led by their talented freshman, Alissa Pili who went off for 28 points and 10 rebounds. It wasn't enough to overcome the more experienced Bruins, though.
UCLA had four players in double figures led by junior forward Michaela Onyenwere and senior guard Japreece Dean, who each had 21. Their own talented freshman, Charisma Osborne, had a double-double with 12 points and 10 rebounds.

In Pullman, the Washington State Cougars went in not only as the home team, but also the more experienced team with senior starters Borislava "Bobi" Hristova and Chanelle Molina leading the way. It wasn't enough to avoid the mild 65-56 upset by the visiting Washington Huskies.
Hristova had an off night for the Cougs, scoring 8.5 points below her 18.5 points per game average. She missed all three of her 3-point shots and hit just 5 of 15 from the floor.
Molina, on the other hand, had a strong game for WSU. She led the team with 15 points while connecting on three of four 3-point shots. Overall, she connected on 60 percent of her field goals. She added three rebounds, four assists and three steals. 
On the other end, the Huskies got nice play from Amber Melgoza, Rita Pleskevich and Missy Peterson, all of whom scored in double figures. Melgoza garnered most of her game-high 17 points via free throws, hitting nine of her ten foul shots. UW also got a standout contribution from freshman Ali Bamberger, who contributed seven points off the bench.
In the Rankings

In another week with few games, the polls stayed fairly close to last week. The Pac-12 retained its five teams in the top 20 of both major polls. The AP voters placed the Oregon Ducks at No. 2, the Oregon State Beavers at No. 3, the Stanford Cardinal at No. 5, the UCLA Bruins at No. 10 and the Arizona Wildcats at No. 18. Colorado and Arizona State continued to receive votes.
In the USA Today/WBCA poll, Oregon, Oregon State and Stanford stand in a row at No. 2, No. 3 and No. 4, respectively. UCLA and Arizona are No. 10 and No. 18, just as they are in the AP poll. Colorado has now joined ASU in earning votes from the coaches, giving the league the same two teams in that receiving votes list, as well.  
Players of the Week
Reese took the Pac-12 Player of the Week award for the second time this season, making it three total for Arizona. It almost matches her Freshman of the Award honors garnered last season. Her fourth double-double of the season helped the Wildcats pull out the victory over the Sun Devils, despite the foul trouble of McDonald.

Reese had 17 points and 10 rebounds to go along with a steal and a block, helping Arizona extend their winning streak to 12-0 this season. They haven't lost in 18 games stretching back to last season's WNIT title run, in large part because of the inside presence Reese provides to balance McDonald.


In a week of great performances from Pac-12 newcomers, Sherrod's domination for Colorado stood out to the league's media who voted her Freshman of the Week. All four Pac-12 games had at least one significant contribution from a freshman, and all but the Washington-Washington State game had an outstanding performance for each team.
Sherrod's first double-double of her career got her the nod over Utah's Pendande, Arizona's Helena Pueyo, Arizona State's Eboni Walker, UCLA's Osborne, USC's Pili, and Washington's Bamberger. California's Jazlen Green, Oregon State's Taylor Jones and Stanford's Haley Jones were nominated for their play in non-conference matchups.
—Up Next—
All 12 teams will be in action beginning on Friday, Jan. 3. Three games stand out for matchups between five teams who are either ranked or receiving votes in the polls. Four of the five enter the weekend at 12-0.
Colorado Buffaloes (12-0, 1-0) at No. 2 Oregon Ducks (10-1, 0-0) and No. 3 Oregon State Beavers (12-0, 0-0)
When: Friday, Jan. 3 at 7 p.m. PT/8 p.m. MT and Sunday, Jan. 5 at 12 p.m. PT/1 p.m. MT

TV: Pac-12 Networks
It will be the Pac-12 opener for the Ducks, who will be welcoming in a Colorado team trying to prove that they did not deserve to be ranked last in the league going into this season. The Buffs, of course, will be taking a huge step up in competition.
One of the biggest questions among followers of NCAA women's basketball this week has been, "Is Colorado for real?" They can show that they are even with a loss this week.
It's a big ask to expect the Buffs to go into Matthew Knight Arena and beat a team that knocked off Team USA earlier this season. Being competitive for at least three quarters will show that they are not a product of scheduling and can make some noise in the country's best conference this year.
Regardless, Colorado will head to Corvallis to take on their second Top-10 team in as many games on Sunday. If Oregon runs away with this one, the Buffs need to have short memories and give the Beavers everything they've got.
---
No. 18 Arizona Wildcats (12-0, 1-0) at No. 10 UCLA Bruins (12-0, 1-0)
When: Sunday, Jan. 5 at 12 p.m. PT/1 p.m. MT

V: Pac-12 Networks
This will be the only game between ranked teams this weekend. If Arizona can get by USC, and UCLA defeats ASU on Friday, it will also be a face-off between two 13-0 teams.
The Wildcats believe they can compete with anyone in the league, but taking down a Top-10 team on the road would be quite a feat. The two teams played to three overtimes at McKale Center last year in their only game. While Arizona is a year better and has some nice newcomers, the same is true of UCLA.
This one should go to the Bruins, but it's not a reach to expect a close one. If nothing else, it's a chance to watch some of the league's biggest stars try to lead their teams to an important early victory and another a notch on their RPI belt.
---
—More from Kim Doss—