Posted on August 11, 2020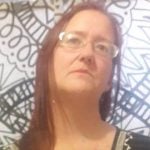 By Kim Doss, SuperWest Sports
When the Pac-12 came out with its condensed football schedule just over a week ago, it looked like college sports fans would see their teams take the field for at least some competition beginning in September.

At the time, Commissioner Larry Scott said that the schedules for the other fall sports would be coming out within a "few days." That never happened.
And now all sports are on hold until at least January 1, 2021.
Just hours after the Big Ten announced that fall sports would not be played, the Pac-12 took an even bigger step. All fall sports were put on hold and winter teams will not be allowed to compete until the new year at the earliest.
The decision effectively wipes out all non-conference games for women's basketball and disrupts the 20-game schedule that was being introduced for the men.
"This was an extremely difficult and painful decision that we know will have important impacts on our student athletes, coaches, administrators and our fans," Scott said. "And I know nothing that we can say will ease some of that disappointment, especially for some of our seniors."

While the decision was difficult, it was not contentious according to University of Oregon President Michael Schill. The presidents and chancellors of the 12 institutions cast an unanimous vote.
"There was no big drama, there were no fights, there were no disagreements," Schill said. "Probably the biggest disagreement that we had was over the wording of the press release—should a 'the' be an 'a' or something like that. We're all in this together."
The Conference representatives were also steadfast in their insistence that the issue was not liability, even if some student-athletes were willing to waive liability in order to be able to play.

"It is not an option because our responsibilities are not about liabilities, our responsibility is about accountability to these student athletes and their families, short and long term," Arizona State Athletic Director Ray Anderson said.
"So we can't waive our duties and obligation to protect them by the science and the medicine. We're not driven by lawyers who say, well, we'll relieve your liability. That's not what floats the boat in this conference."
The science and medicine that most concerned the conference was community transmission rates in some Pac-12 communities.
There has been particular concern in parts of California and Arizona. Although the state of California recently released guidelines for that state and the state of Arizona said that the Tucson area was close to meeting guidelines for the next phase of re-opening, the medical advisory group still had concerns.
One of those concerns is the possible effects of COVID-19 on heart function and the risks that would pose to athletes. This buys the Conference time to gather more data.
"Certainly, we'll have more time to follow people who are in this age population who get this illness and determine who has had short term complications from it and, and get a better sense of what the prevalence of that is, is it one percent, is it five percent, is it 20 percent," said Dr. Doug Aukerman, the Senior Associate Athletic Director for Sports Medicine at Oregon State.

"This virus is not going to change how it attacks the receptors in the lung tissue or in the myocardium. What hopefully will change is the prevalence and how much the virus is out there. And also, you know, how easy are we able to test.
"New testing technologies hopefully will become available to where we can do even more testing and more rapid testing," Aukerman continued, adding that testing is still a problem in some areas and they did not want to put stress on local health care resources.
For now, it will be up to each school to determine how training progresses, but student-athletes will have access to all support that they would otherwise receive, Scott said.
The Conference will encourage the NCAA to grant eligibility relief, much as it did after spring sports were halted across the country.
---
—More from Kim Doss—