Posted on April 23, 2020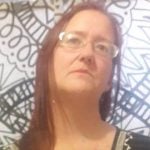 By Kim Doss, SuperWest Sports
T
here may not be any sports going on, but it's been a big week for Pac-12 women's basketball players past, present and future. The late signing period started on April 15, followed by the WNBA Draft, which saw several players get picked or sign training camp deals on April 17. Things wrapped up with an explosive lawsuit from a former player, now coach, against her last employer.
Roster Losses, Transfers, and Signing Day
Most of the teams had their biggest recruits sign last November, but there were still letters to be signed and transfers to pick their landing spots. April 15 opened the gate for that. It also featured some Pac-12 players taking their games out of the conference. 

Big losses in the league were Oregon State's Destiny Slocum heading off to her third school as a grad transfer. She opted to follow the coach she originally committed to while in high school when she landed with Mike Neighbors at Arkansas. 
Stanford also saw a highly-touted player enter the portal as a grad transfer when DiJonai Carrington said she was leaving. Carrington still has not announced her landing spot. Carrington has deactivated her Twitter account since she entered the portal, but rumors swirled that Maryland's Brenda Frese and the star guard had started following each other shortly after the portal news was reported in March.
There are also guesses that Carrington will end up at Oregon. Kelly Graves gave an interview to James Crepea last week saying that they were looking for a transfer in the shape of an "all-purpose guard." The Oregon coach was able to get a guard from a Pac-12 foe last season when Minyon Moore left USC. Carrington is obviously taking her time with the decision.
UCLA lost freshman point guard Jaden Owens to Baylor. It's the third straight season that Kim Mulkey has imported a guard, but this time she'll have one that is set to stick around for a few years. It's not a bad landing spot for the native of Plano, Texas.
Most other losses were less damaging to their former schools. Several Pac-12 programs lost players who were simply looking for more playing time elsewhere.
UCLA lost freshman point guard Jaden Owens to Baylor. It's the third straight season that Kim Mulkey has imported a guard, but this time she'll have one that is set to stick around for a few years. It's not a bad landing spot for the native of Plano, Texas.
Most other losses were less damaging to their former schools. Several Pac-12 programs lost players who were simply looking for more playing time elsewhere.
The incoming transfers were a boon for many programs. After losing two underclassmen who were having difficulty cracking the lineup, Arizona's Adia Barnes signed two transfers, Bendu Yeaney of Indiana and last year's ACC Sixth Player of the Year Trinity Baptiste from Virginia Tech. Baptiste is a grad transfer who will step in immediately for Arizona, probably taking the starting spot of senior Dominique McBryde. Arizona has said that Yeaney will redshirt and play her final year next season.
After losing Slocum, Scott Rueck was able to bring in a transfer to Oregon State. Bucknell forward Ellie Mack, who was the Patriot League Player of the Year last season, will arrive in Corvallis as a grad transfer.
Colorado added a couple, including getting a JUCO transfer with three years to play. Guard Madison Buford joined the Buffs after her freshman season at Rend Lake. While she will be immediately eligible, Georgetown transfer Tayanna Jones will have to sit before having two years to play unless the NCAA votes to make transfers immediately eligible next month.
Several schools also announced late-signees in their freshman classes. USC was able to grab the HoopGurlz No. 10 wing in Zayla Tinner and the No. 30 wing in Amaya Oliver.
Arizona brought in another international player. Marta Garcia, who played with Wildcat freshman Helena Pueyo in Spain, signed her letter of intent after giving her verbal in January. That makes a total of seven international players in the Wildcats' last two classes.
Utah—another program known for its international flavor—also added another player from overseas. Six-foot-five Australian center Kelsey Rees inked her letter with the Utes.
Charli Turner Thorne saw her incoming class at Arizona State grow to seven players by adding Australian center Imogen Greenslade and JUCO transfer Gabriela Bosquez. Bosquez played one year at St. Edwards University before playing for Blinn (Texas) Community College last year.
Charmin Smith is rebuilding quickly at California. She already had a Top 10 class, but she was able to add Swedish guard Alma Elsnitz and yet another HoopGurlz top 100 player in No. 89 overall and No. 10 post Sela Heide. The six-player class will do a lot to replenish the Golden Bears after they lost several to transfer and graduation before last season. Elsnitz was rated the No. 50 point guard in the class.
The incoming talent signed both last November and last week should help keep the Pac-12 strong on the national stage, although it might not be quite as strong as it was last season. That's because of who was lost to the WNBA Draft.
WNBA Draft
As April 17th rolled around, the world of women's basketball was getting ready for the first virtual draft in U.S. sports. ESPN put the show on their main network where it was the second-highest rated WNBA draft in history.

As everyone expected, Oregon's Sabrina Ionescu was the first overall pick by the New York Liberty. She was the second Pac-12 player to be taken first in the last four years, joining Washington's Kelsey Plum in 2017. Overall, it was the fifth time in the WNBA's history that the top pick came from the Conference with Stanford's Chiney and Nneka Ogwumike and USC's Tina Thompson leading the way.

The Liberty won't be good next year. They just traded one of their top vets to the defending champion Washington Mystics, after all. They do have a great young core, though, and Ionescu should be able to spin her national image into something that can make her some money and get her team some attention.
"They have great guards there," she said after being drafted. "Their ability to shoot and spread the floor out, but also run in transition. (Liberty head coach) Walt (Hopkins) runs a great offense, and the pick-and-roll is something that I'm familiar with. Being able to enter an offense where it's really similar to what I've been playing with the last four years is exciting."
Whatever happens on the court, that national image is already paying dividends. Ionescu's jersey sold out on WNBA.com within an hour of her selection. She's also been listening to pitches from shoe companies in her time away from the court, eventually signing with Nike.
The WNBA's immediate future is unknown, but whenever she gets on the court, Ionescu will be in the biggest media market. That's not bad for her or the league.
It wasn't a bad night for two of her teammates, either. The second pick in the draft went to the Dallas Wings. That second pick was another Oregon Duck.
The Wings took Satou Sabally, who had entered the draft with a year of eligibility left. Her size and versatility were raved about by coaches in the Pac-12 and the WNBA. Fellow German and former Dallas Mavericks star Dirk Nowitzki was one of those celebrating the pick.
Earlier on Friday, it sounded very much like Sabally was having second thoughts about having left Oregon before her senior season. She said that those thoughts stuck with her even as she sent in her paperwork, but she was moving forward anyway.
It was the fourth time in WNBA history that the same program produced the top two picks. Two of those programs are Pac-12 schools with Oregon joining USC, which gave the 1997 draft No. 1 Thompson and No. 2 Pamela McGee.
"It means a lot," Sabally said when asked about the Ducks going in the top two. "I think it means a lot to me, my family and the Oregon community that I was just able to go to Dallas now. It means so much to the German community. So I'm just really happy, and I can't wait to get to Dallas."
It wasn't over for the Ducks in the first round, either. Ionescu had campaigned for Ruthy Hebard to join her in New York, especially after center Tina Charles was traded to the Mystics. It didn't work out that way, but Hebard went in the first round nonetheless. 
Hebard was taken eighth by the Chicago Sky. The Sky made the second round of the playoffs last season where they were knocked off by the Las Vegas Aces. If her new coach's celebration says anything, this team just got even better. 

UCLA's Japreece Dean joined Hebard in Chicago when she was taken with the sixth pick in the third round. It's unlikely that Dean makes the team, although more unlikely things have happened. The cancellation of the NCAA Tournament comes to mind. But point guard is not a big need for the Sky. They have one of the best in the business. It's also very difficult for third-round picks to make the league.
Oregon State's Mikayla Pivec was taken just a few picks before Dean. She was the first pick in the third round, going to the Atlanta Dream. Like the Liberty, the Dream were not a good team last season, but it's still going to be very difficult to make the roster. The team has 17 players on its training camp roster, meaning at least five must be cut before the season.
The end of the draft didn't mean the end of players signing with WNBA teams, though. Arizona forward Dominique McBryde was signed to a training camp deal by the Los Angeles Sparks just after the draft ended. Like players taken in the later rounds, McBryde at least has the chance to impress overseas clubs by getting to camp even if she doesn't beat the odds and make the squad.
Off the Court and into Court
On April 20, there was big news about a former Conference player. Giuliana Mendiola became the first member of the Washington Huskies to ever be named Pac-10 Player of the Year by winning the award as a junior in 2003. 
Along with her sister Gioconda, Mendiola was a star for the Huskies at the turn of the century. Before Plum arrived on campus, Mendiola was "widely regarded as the best UW women's basketball player ever," according to the Everett, Wash. Herald. 
Since leaving the Huskies, she's spent time playing ball and coaching, beginning her coaching career in 2011. Her last coaching stop began in 2012 when she was hired as an assistant coach at UC Riverside.
Things didn't go so well. 
Mendiola has filed a sex discrimination suit naming the University of California Board of Regents, former UCR head women's basketball coach John Margaritis and UCR athletic director Tamica Smith Jones as defendants. The lawsuit, based on Title IX and Title VII, charges that both Mendiola and members of the team were mistreated on the basis of their sex.
One statement claims that Margaritis "made inappropriate jokes about the student athletes both in their presence and outside of their presence, commenting on their sexual orientation and on the bodies of other female athletes," and that Mendiola's attempts to stand up for the players caused him to turn on her. Many of the players have supported the contention that Mendiola was their advocate.
The lawsuit also states that concerns about a male coach watching pornography on a shared computer in a shared office were not addressed when both Mendiola and Seyram Bell, the other female assistant coach, brought the subject up with Margaritis. Instead, Mendiola was forced to continue sharing the office with him.
Things got even worse when head coach Mike Neighbors left Washington and Mendiola asked her agent to see if the Huskies were interested in her. According to Mendiola's complaint, Margaritis took that as a sign of disloyalty and things escalated.
The complaint states that Margaritis tried to force Mendiola to sign an agreement to not get pregnant again, making her believe that her job depended on signing it. She refused. If true, that's a fairly significant point in her lawsuit.
Eventually, everyone on staff except Bell would resign or be otherwise forced out. Bell served as the interim head coach last season, which was a tough one for the Highlanders. They went 8-22 with four big losses to Pac-12 teams. In their own conference, they were 4-12.
Based on her lawsuit, Mendiola believes the decision not to renew her contract for 2019-20 was caused by her advocacy on behalf of the players and her willingness to back them up in the human resources investigation against Margaritis. According to the complaint, she also says that she was threatened by Smith Jones that if she spoke out about her own treatment, it would hurt her ability to get another job.
The decision not to extend the contract is what ultimately caused former players to speak out according to the UCR student newspaper The Highlander. Now, the battle goes from a change.org petition and the local media to the United States District Court for the Central District of California. 
---
—More from Kim Doss—