Posted on July 13, 2020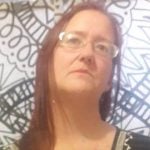 By Kim Doss, SuperWest Sports
T
he second week of July was a busy one for both current and former athletes in the Pac-12.
WNBA
teams arrived in what's being affectionately referred to as the "wubble" at
IMG Academy
in
Bradenton, Fla
. to begin training camp.
Meanwhile, for current Pac-12 athletes, at least some of their questions were answered when the Conference announced that fall sports would be contested entirely against league opponents.
Women's volleyball prepares for an all-Pac-12 season
Women's volleyball and soccer were the highest-profile women's sports to be affected by the Pac-12's decision to limit competition to league opponents this year. In one fell swoop, almost 40 percent of the season was wiped out for both sports, assuming that the seasons are played at all.
As things stand right now, COVID-19 numbers are spiraling ever upwards in many Western and Southern states. While Arizona has taken the hardest hit, California is also experiencing an increase in cases. Those two states are home to half of the Conference schools.

The league looked at those numbers and followed the Big Ten's lead by trying to control as much as they can internally. It wouldn't be a surprise if Commissioner Larry Scott's diagnosis with COVID-19 didn't have its own part to play in the matter.
The decision will also allow the league to push the season back, giving the states a little bit of breathing room to get a hold of the public health crisis before athletes are traveling across the vast footprint of the Pac-12. It's the best possible scenario for women's volleyball.
Other scenarios discussed in the sports world included pushing fall sports back to spring. That's a very complicated proposition, even if matches were played only between Conference members.
When spring rolls around, basketball and gymnastics are still in full swing. Adding indoor volleyball to the mix would mean that most schools are using one venue to host men's basketball, women's basketball, women's gymnastics and women's volleyball.

Some schools would also have men's volleyball and men's gymnastics in the mix, although Pac-12 men's volleyball just took another hit when Stanford eliminated it along with 10 other sports as part of cost-saving measures. That sport is now only sponsored by UCLA and USC.
To further complicate the issue for women's volleyball, any move to spring would cause conflicts for at least a few players at each school. Beach volleyball often shares a player or two with the indoor squad. If indoor were held in the spring, it would conflict with the sand season, making playing both sports nearly impossible.
Of course, none of that even broaches the subject of the NCAA Volleyball Tournament, which usually starts in early December. The Final Four is scheduled to be played in Omaha, Neb. Between Dec. 17-19.
For now, it's a game of wait-and-see for Pac-12 volleyball teams, not least of all to see if the NCAA steps in again to shut things down like they did in March. If the Conference is able to simply push back the season until league play usually starts, we should see Pac-12 volleyball the last week of September.
Former Pac-12 players report to their first WNBA season
It was an exciting draft for the Pac-12, even if the players had to experience it remotely. The Oregon Ducks were responsible for three of the top eight picks, including first overall selection Sabrina Ionescu. Then, everything went into a holding pattern.

That wait is finally over, as most WNBA teams arrived in Bradenton on July 5 to prepare for training camp and a shortened season. Eleven of the 12 teams feature at least one Pac-12 player, but the Los Angeles Sparks lead the group with five of their 12 players coming from the league.
Games will kick off on Saturday, July 25 with Ionescu and the Liberty taking on the Seattle Storm on ESPN at 12 p.m. ET/9 a.m. PT. The Storm's roster includes former UCLA standout Jordin Canada and Washington Husky Sami Whitcomb.
Back at their alma maters, administrators are still trying to work out how students will return to campus and when training can commence. While the Pac-12 and the NCAA have given the go-ahead for student-athletes to return to campus, there have been fits and starts with the process, with different schools facing challenges peculiar to their locales.
The schools in California had to wait a bit longer than the other states due to preventative measures taken in their state. UCLA was the first of the Pac-12's California-based schools to begin welcoming student-athletes back, allowing local athletes who play fall sports to return back in late June.

Arizona began welcoming groups of returning football players back in June, as well. They were supposed to be followed by newcomers to the football program and student-athletes in other fall sports soon after.
Despite reporting only one positive coronavirus test among the athletes who returned, the process was halted after the COVID-19 situation in the state deteriorated. While the football players who are already on campus have been allowed to continue training, other athletes have been kept away for now.
Adding difficulty to the equation is the fact that most Pac-12 women's basketball teams have at least one international player. Travelers from some parts of the world, including China, Iran, the UK, Ireland and the 26 European countries in the Schengen Area, are still not allowed into the U.S. even for essential travel.
According to the NCAA, basketball was supposed to be allowed to begin its summer training, which includes a limited number of hours with coaches, on July 20. With that date just a week away, it remains to be seen whether the entire league will be ready.
---
—More from Kim Doss—