Posted on September 24, 2020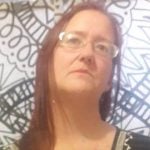 By Kim Doss, SuperWest Sports
Pac-12 announces the return of football and basketball.
A week of rumor and speculation was finally put to rest by the Pac-12 CEO Group on Thursday as the heads of the Conference's 12 members voted unanimously to allow football and basketball to return in 2020.

Questions about whether Stanford would essentially opt out or USC would try to start play before everyone else were squashed by the announcement that the league would play a seven-game conference-only football season beginning on Friday, Nov. 6.
Men's and women's basketball will follow shortly after with both tipping off on Nov. 25.

"I want to commend our presidents and chancellors who have been very measured and thoughtful and cautious in our procedures with the student-athletes' health and welfare in mind," Pac-12 Commissioner Larry Scott said.
League representatives noted that permission from local authorities in California and Oregon was an important component of the resumption of play, but also pointed to the feedback of Pac-12 student-athletes.
University of Oregon President Michael Schill said that the vote was put off last week in order to return to the campuses and talk to the student-athletes, faculties and staffs, and institutional boards.

"I met with about five or six different groups, and I'll tell you, the group that is most in my mind is the two groups of student-athletes that I met with," Schill said. "And they were so desirous of going back to practice and play. This is something that they dream of. This is something that they want for their future, and this is something that they have been deprived of."
For football players, the end of that deprivation will start with six weeks of training before heading into play on Nov. 6. Teams will play all members of their own divisions in addition to one cross-division game before the conference championship game. On the weekend of the conference championship, every team will play its seventh game.
Thursday's decision does not guarantee that the entire season will be played.

"We remain subject to local public health, as well as state public health guidelines, and we will follow them," said Dr. Doug Aukerman, the head of sports medicine at Oregon State and Chair of the Pac-12 Student-Athlete Health and Well-Being Initiative. "If we exceed the level that both the state or the county think is appropriate or, alternatively, our own judgement, we will have to pull the plug or what we'll have to do is pause for a while."
Some of those decisions by local public health officials are already affecting one Pac-12 team. The Colorado Buffaloes halted practice earlier on Thursday as Boulder County officials banned all gatherings of students aged 18-22. That ban will last for at least two weeks.

The NCAA Board of Governors will vote on recommendations for the starts of other fall sports this month. The proposal recommends the starts of seasons for women's volleyball, water polo and cross country in January. Soccer and field hockey would follow at the beginning of February. Championships would be held in March and April.
Fans will not be allowed to attend Pac-12 games until at least 2021.
---
—More from Kim Doss—