Posted on October 5, 2023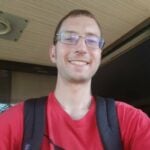 By Nick Bartlett, SuperWest Sports
W
ise is the bettor who consults Nick's No-Nonsense Betting Tips before logging on to his sportsbook.
Last week was excellent for me—and you, if you followed my advice!
I went 11-1 overall, missing on the Boise State-Memphis game. So where did I go wrong?
The Broncos have slipped in recent years, but there was preseason optimism that they would turn it around this season. I've been giving them the benefit of the doubt, but that may not last much longer.
With that lone miss, I'm a stellar 51-12 on the season after an 11-1 week to go with the previous week's 10-2 run, along with the previous week's 10-2 mark, after a 9-3 week, an 8-4 debacle, and my first week's perfect 3-0 start.
But enough hindsight. It's time to look ahead to this week's games.
As always, my selections come with incredibly accurate game scores and just enough commentary to keep me from eating too many Milk Duds.
It's already half-empty, so let's get on with the picks!
No. 13 Washington State at UCLA
Saturday, October 7
12:00 pm PT, Pac-12
I
t's hard for me to start with this matchup as a Washington State alum.
With WSU getting wins over Wisconsin and Oregon State, my heart's starting to take over. UCLA's unproven thus far but they'll feel this is winnable.
The Bruins are led by a dual-headed rushing attack in Carson Steele and T.J. Harden. For Washington State, they just gotta keep winning in crunch time.
I don't feel wideouts Josh Kelly and Kyle Williams can replicate the success they had against Oregon State, particularly on the road.
But if Cam Ward can be the Ward of Incarnate Word, I got bars, the Cougars should be alright.
Cougs by three.
WSU 30, UCLA 27
Colorado at Arizona State
Saturday, October 7
3:30 pm PT, Pac-12
T
his is one of those games where I feel like Deion Sanders' NFL pedigree will help him.
Many coaches may subconsciously overlook Arizona State, not Sanders. On a professional slate, there are certain games that are must-wins and this is one of them.
A loss to the Sun Devils stymies all the momentum the Buffaloes gained in their first two wins.
ASU's improved, and the Buff's are back to reality, but Prime knows better. Expect CU to jump out early and keep enough distance to avoid anything funky.
Buffs win comfortably.
Colorado 35, Arizona State 31
No. 24 Fresno State at Wyoming
Saturday, October 7
5:00 pm PT, FOX
T
his time I'm going to skip the song, this game's too meaningful.
Wyoming enters this matchup with an opportunity to make themselves a favorite in the Mountain West.
Wins over Texas Tech and Appalachian State have made them noteworthy, but a dub over Fresno State is indicative of a team pursuing more.
The Bulldogs are the defending conference champions, and if the Cowboys would like to create some buzz, they gotta protect Jonah Field.
Wyoming travels to Colorado Springs and Boise the following two weeks meaning a loss could leave them wounded. Cowboys like a fight, but they're short on horses,
Dawgs by one.
Fresno State 38, Wyoming 35
Colorado State at Utah State
Saturday, October 7
5:00 pm PT, Mountain West Network
N
ot enough people will watch this game, which figures to be more important than it seems.
Utah State is coming off a huge come-from-behind victory against Connecticut, which saved their season.
The Aggies quarterback situation has proven questionable, but Cooper Legas filled in nicely last week.
For Colorado State, a win here would be their third in a row. The Rams have proven to be a dangerous team ever since Brayden Fowler-Nicolosi took over, and a win here makes them real.
This is "The Real World," not "Road Rules." CSU in a shootout.
Colorado State 45, Utah State 42
San Jose State at Boise State
Saturday, October 7
5:00 pm PT, CBS Sports
H
ere's another game that could be more pivotal than people realize.
If Boise State loses, it could signal the beginning of the end. The Broncos are currently 2-3 with losses to Memphis and Central Florida. If they fall to 2-4 (1-1) they're not who they used to be.
For San Jose State, this is a chance to grab a big conference win. The Spartans should consider taking some deep shots early to gain momentum.
Chevan Cordeiro is a proven quarterback who threw for over 3,000 yards and twenty touchdowns last season.
BSU may be creaking, but they're not cracking.
Broncos by 13.
Boise State 27, San Jose State 14
No. 15 Oregon State at California
Saturday, October 7
7:00 pm PT, Pac-12
C
alifornia may have saved itself against ASU but Oregon State's a little different.
The Beavers enter this matchup with arguably the best defense, and offensive line in the Pac-2. If DJ Uiagalelei improves as a passer, this team could be the best in the conference.
It also helps that Silas Bolden is starting to find his rhythm.
This is one of those weird winnable games for Cal. The Golden Bears kept their season alive against the Sun Devils and have a chance to do more against OSU.
Jaydn Ott rushed for 162 yards last week, and he'll likely need to provide consistency on the ground for Cal to hang around.
Hang loose bra, Beavs win comfortably close.
Oregon State 24, California 21
Arizona  at No. 9 USC
Saturday, October 7
7:30 pm PT, ESPN
A
rizona versus USC has a faux-rivalry type of vibe. Tucson is just close enough to L.A. where the players may cross paths.
And if any Wildcats came across Caleb Williams in the offseason, they know.
The defending Heisman Trophy winner is on a tear: Williams has already thrown for 1,603 yards and 21 touchdowns.
The Trojans have looked unstoppable offensively and AZ may need to find a new spirituality to compete.
Beyond religion, if backup quarterback Noah Fifita can get off to a hot start, this could be a fun matchup.
But even if Jayden de Laura plays, SC wins.
USC 45, Arizona 20
---
—More from Nick Bartlett—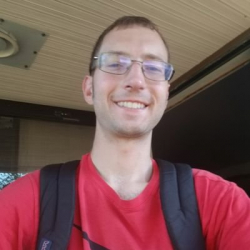 Latest posts by Nick Bartlett
(see all)