Posted on September 28, 2023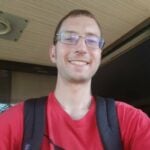 By Nick Bartlett, SuperWest Sports
W
ise is the bettor who consults Nick's No-Nonsense Betting Tips before logging on to his sportsbook.
Last week was excellent for me—and you, if you followed my advice!
I went 10-2 overall, missing on the BYU-Kansas and New Mexico State-Hawaii games. So where did I go wrong?
New Mexico State was coming off a win, though I wanted to take Hawaii. Sometimes you have to follow your gut. As for BYU, I thought Kedon Slovis' experience in big games would show through, but the blue-and-white Cougars didn't get it done.
Even with those tough misses, I'm a stellar 40-11 on the season after a 10-2 week to go with the previous week's 10-2 run, along with the previous week's 9-3 mark, after an 8-4 debacle, and my first week's perfect 3-0 start.
But enough hindsight. It's time to look ahead to this week's games.
As always, my selections come with incredibly accurate game scores and just enough commentary to keep me from drinking too much pickle juice straight from the jar.
It's already half-empty, so let's get on with the picks!
No. 10 Utah at No. 19 Oregon State
Friday, September 29
6:00 pm PT, FS1
I
s this the game where Cam Rising plays? As it currently stands Nate Johnson and Rising are splitting practice reps, which leaves us "Malcolm in the Middle."
If Rising doesn't dress, Johnson needs to lead Utah to more than 14 points if they're going to win in Corvallis.
For the Beavers, this is an opportunity to define themselves as a bully in the Pac-12.
The Utes have long been Johnny from "The Karate Kid" and here's the moment for OSU to become Daniel-san.
If Rising plays, it's close, but either way, Beavers dub.
Oregon State 28, Utah 20
Cincinnati at BYU
Friday, September 29
7:15 pm PT, ESPN
I
haven't watched BYU enough to get a clear read, but I was disappointed by their effort in Lawrence.
With that caveat, it's important to note that last week could have proven a letdown game after a big win against Arkansas.
I want to see more heart from the Cougars. They were able to move the ball against Kansas, but they lacked the "it" factor. They gotta find an energy source.
As for Cincinnati, I asked a fellow teacher at my day job, who happens to be a UC Alumni, for his thoughts on his team.
Here's what he said:  "Their offensive line isn't very good and they're going to lose."
Cougs by eight.
BYU 35, Cincinnati 27
No. 8 USC at Colorado
Saturday, September 30
9:00 am PT, FOX
T
his feels like the game of the week but it probably shouldn't be. Still, if we're talking viewership, social media, and hype, this is the one.
If we're talking competitive football, look somewhere else. USC should be the superior team, particularly on the offensive side of the ball.
Oregon dominated Colorado and the Trojans boast a similar talent level.
But that doesn't mean Deion's team is going to fold over again. Expect the Buffaloes to play better, but lose by a lot.
Trojans cruise.
USC 42, Colorado 24
Utah State at UConn
Saturday, September 30
9:00 am PT, CBS Sports
T
his game isn't a must-win, but it feels important for Utah State's momentum.
The Aggies enter this matchup having lost three in a row and a trip to Storrs is an opportunity to end this streak.
The offense has been good led by a variety of pieces, but the scoring defense ranks 119th in the nation.
Connecticut has been competitive in a couple of games but remains defeated. This year's proven rough but they gotta find a way to win this one. They won't.
State by three.
Utah State 31, UConn 28
Arizona State at California
Saturday, September 30
12:00 pm PT, Pac-12
I
f California doesn't win this game they should fire Justin Wilcox.
Wilcox's teams at Cal have continuously underperformed, and dubs against North Texas and Idaho aren't going to change my mind.
The Golden Bears had an opportunity in Seattle last week instead they fell behind 45-12 at the half. That's 45 points in the first half.
It should be interesting to see if the Sun Devils can carry their momentum from the game against USC.
The Sun Devils thought they found an answer at quarterback in Drew Pyne, but quickly realized they're still a program in transition.
Big one for ASU, big one for Cal. I don't want to pick the Bears but I'm going to.
Cal by 1.
Cal 24, Arizona State 23
Boise State at Memphis
Saturday, September 30
1:00 pm PT, ESPN2
A
fter a rough start to the season, it feels like the Broncos may be finding themselves. Boise State's win against SDSU provides an opportunity to restart their season on a more solid footing.
This game should prove tough, but it feels unlikely that Boise will lose two nonconference games to unranked opponents.
Memphis enters this matchup with a 3-1 record, and they played solid against Missouri last week. They're led by quarterback Seth Henigan, who's thrown for eight touchdowns and over 1,100 yards.
In the Wild West, I'd choose a tiger over a bronco, but this is in Memphis.
BSU by three.
Boise State 38, Memphis 35
New Mexico at Wyoming
Saturday, September 30
1:00 pm PT, Mountain West Network
♪We're goin' straight to the wild wild west (wild wild west)♫
Thank you Will Smith and hopefully Wyoming doesn't have too many more home games, I'm running out of songs.
On the field, this matchup should prove to be a good testing ground for the Cowboys.
With victories over Texas Tech and App State, Wyoming team could make noise in the Mountain West, but can't overlook New Mexico.
The Lobos will try and carry the momentum from their victory over UMASS, as previously they were 1-11 on the East Coast. If Laramie was in the east the Minutemen's all-time record would be 2-12.
Wyoming wins.
Wyoming 38, New Mexico 21
No. 9 Oregon at Stanford
Saturday, September 30
3:30 pm PT, Pac-12
T
roy Taylor's squad performed well against Arizona last week after a horrifying loss to Sacramento State.
What does this mean? No one knows exactly. But the team still displayed competitive spirit.
It felt like Oregon got too emotionally invested in the Colorado matchup. They were the far superior team but the emotions didn't match the talent disparity.
While we're on talent disparity, we've got another example of it here.
Stanford may have competed well against Arizona but Oregon's a little different. Ask the Buffs.
Ducks waddle.
Oregon 45, Stanford 13
Utah Tech at Colorado State
Saturday, September 30
4:00 pm PT, Mountain West Network
T
here's a teacher at my day job (another one) who graduated from Colorado State, I did not solicit his advice.
For the Rams, this is actually a perfect matchup.
Freshman quarterback Brayden Fowler-Nicolosi is starting to feel like the guy.
Fowler-Nicolosi threw for 321 yards and two touchdowns in CSU's huge win over Middle Tennessee State. He also played well against Colorado.
Utah Tech has one win this season over Northern Arizona, ouch. They've been dominated in their three other outings. Make it four.
Rams win comfortably.
Colorado State 31, Utah Tech 27
San Diego State at Air Force
Saturday, September 30
5:00 pm PT, CBS Sports
I
really didn't realize how good the Falcons were before the season but now I'm intrigued by their story. A win against San Diego State feels like a mid-tier changing of the guard.
The question for the Aztecs is if they can stop a system based offense? SDSU's defense has been pretty good over the last couple of seasons but they've taken a step back in 2023.
Air Force needs to bring this one home. A win here and they set up a huge game next week in Colorado Springs against Wyoming.
Buckle up, Falcons fly.
Air Force 30, San Diego State 23
No. 7 Washington at Arizona
Saturday, September 30
7:00 pm PT, Pac-12
I
t's hard for me to imagine Arizona competing in this matchup but, hey, anything's possible.
The first question for the Wildcats is the health of Jayden de Laura. Noah Fifita may have been able to lead a comeback against Stanford, but they're not playing the Cardinal.
Washington's been running through teams like Leonardo DiCaprio in his prime. If UA can find a way to slow the Huskies passing attack, they'll be the first squad to do so.
UW hasn't lost in Tucson since 2014 and this won't be the year.
Dawgs in a blowout.
Washington 41, Arizona 20
Nevada at No. 25 Fresno State
Saturday, September 30
7:30 pm PT, FS1
Fresno State has looked phenomenal in the early season.
The way Mikey Keene has stepped in for Jake Haener is truly remarkable. The Bulldogs are really just doing their thing right now and Nevada's not on their level.
The Wolfpack enter this matchup with the 125th-ranked scoring offense and the 131st-ranked scoring defense.
They should probably just pray. That was mean, no it wasn't.
Bulldogs smash.
Fresno State 42, Nevada 14
---
—More from Nick Bartlett—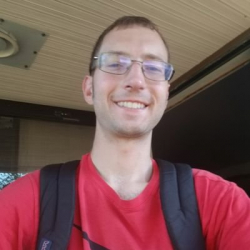 Latest posts by Nick Bartlett
(see all)