Posted on October 15, 2020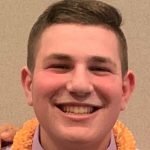 By Jason Marks of Dash Sports TV for SuperWest Sports
With the return of Pac-12 and Big-10 football, this seems like a good time to revisit the debate over how the Power 5 conferences stack up. Now, the answer to that question varies according to who you ask, but honestly, the rankings are straightforward, and they should be accepted across all conferences.
So, with that being said, let's dive into my attempt to rank the Power 5 conferences without bias.
5. ACC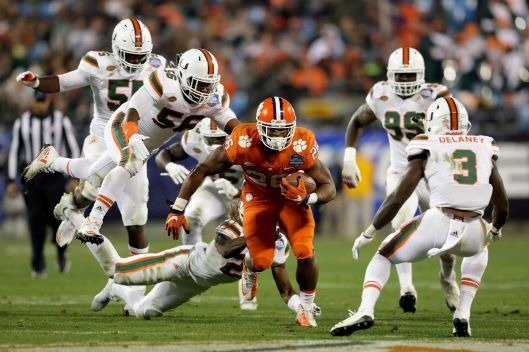 Now, I know what a lot of you are thinking, they have Clemson. True, they have a National Championship, but who else in the Conference does? Sure, it is a great conference when it comes to basketball, and honestly, it's not even close, but in terms of football, it lacks consistently good teams outside of Clemson. They had a couple of good years from Louisville when Lamar was there, but for the time being, they need to thank their lucky stars they have Clemson.
4. Pac-12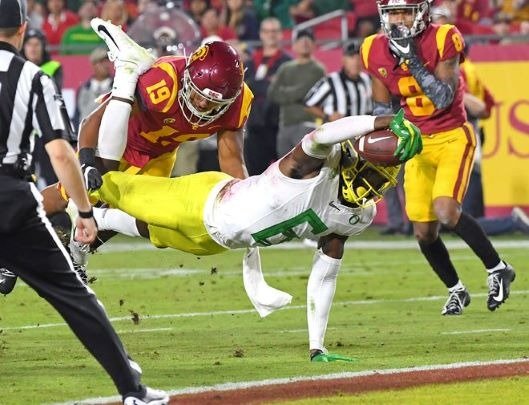 I am putting the Pac-12 here for a couple of reasons. First, the talent gap between the Pac-12 and the next three conferences is quite large, and that's apparent whenever the Pac-12 plays other power 5 conferences. Second, the Pac-12 typically only ever has two good teams a year and on the rare occasion, three. Third, the Pac-12 is the best overall conference in terms of other sports, but for football, it belongs at the Four Spot. Sure, we have Oregon, USC, ASU and Utah all capable of having good seasons, but this is a rare occurrence for the conference. Give it two years and we will be back down to one or two teams being this good. For now, the Pac-12 lands in the lower half at Number Four.
3. Big 12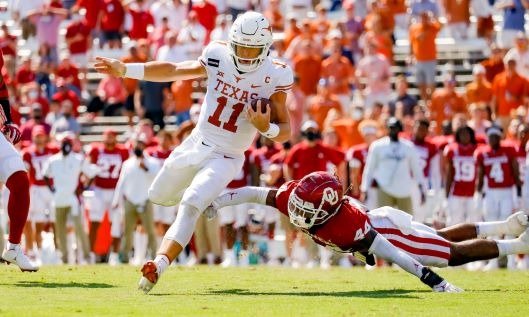 The Big-12 has seen a resurgence in their quest to become the dominate football conference, but have run into some snags along the way. Much like the ACC, the Big 12 has had one true title contender these past years in Oklahoma. Producing two Heisman's and being chosen for the past three CFP's boosts the conference. In addition, schools such as Baylor, Texas, Oklahoma State and Iowa State have all improved their football programs and are consistently ranked nationally. That being said, I still think the Big 12 is just behind the remaining two conferences in terms of both consistently excellent teams and talent produced. Nonetheless, the Big 12 is on the rise, and I expect them to be back on top in no time.
2. Big Ten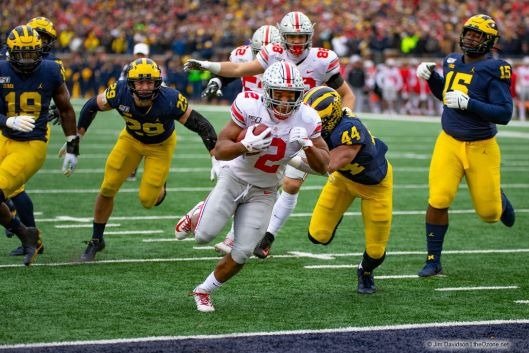 OK, this is where the fun begins. I think there is little doubt about which conferences should be one and two. The Big Ten has always been consistently dominant in the college football world. With teams such as Michigan, Ohio State, Wisconsin, Penn State, Nebraska, Michigan State and now even Iowa, there is always at least 3-4 Big Ten teams nationally ranked each year. Ohio State has won the CFP and is always a perennial candidate to make it. With teams steeped in history, with arguably some of the best rivalry in sports among them in the Michigan-Ohio State game. This game alone elevates the Big Ten's status as the second-best power 5 conference in the nation. Number One, though, is hard to beat.
1. SEC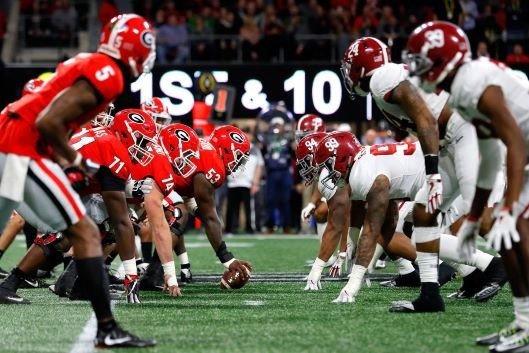 This should come as no surprise to anyone. The sheer dominance of this Conference blows everyone out of the water. Alabama, Auburn, Florida, Georgia, LSU, Texas A&M are all schools that consistently dominate their opponents and are ranked nationally. Nick Saban's brilliance in creating the dynasty that is Alabama football, as well as the sheer quantity of talent he recruits and develops, sets him apart. But the other SEC teams are loaded with talent as well. The SEC always produces a CFP team, if not multiple entrants, and there is no end in sight. The dominance, the level of talent, and the elite pedigree that SEC football has developed is unmatched. And that is why they belong in the Number One spot.
There it is. My attempt to rank the power 5 conferences as I see them fit. I tried to steer away from biased and truly rank them how they perform. The hardest was ranking the Big-10 and Big-12 as these conferences could go either way but, in the end, the consistency from the Big-10 put them over. Football is back and we shall see if my ranking holds true.
You can watch Jason's Buffalo Dash Sports Talk Show on Dash Sports TV, and read his other sports stories and columns at the CU Independent.

---
—More from Jason Marks—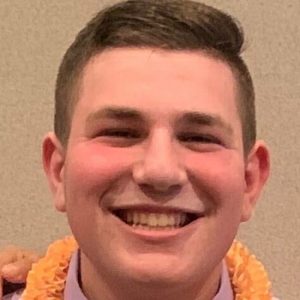 Latest posts by Jason Marks
(see all)