Posted on September 16, 2020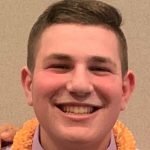 By Jason Marks of Dash Sports TV for SuperWest Sports
Offense never seemed to be the problem for the Colorado Buffaloes in 2019, but with the departure of key players, it could be their Achilles heel.
Last year, the CU offense rarely found an issue with scoring points. It makes sense, with the number of weapons they had. At the helm, Steven Montez was a talented, but frustrating quarterback to watch. He had an incredible arm and was able to bomb passes 50 yards down field. 
On the flip side, he had poor pocket awareness, leading him to take too many sacks and throw a ton of ill-advised throws, usually resulting in an interception. Nonetheless, he was a competent QB who had a great arm.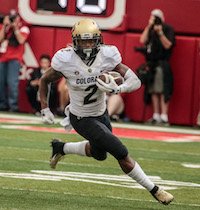 Probably the most important player on CU's offense last year was Laviska Shenault Jr. The star wideout, now playing for the NFL's Jacksonville Jaguars, was arguably one of the best in the Pac-12, if not in in the entire nation.
What made him so dangerous was his ability not only to take direct snaps and gain good chunks of yardage, but to also add to those yards after the catch. 
Shenault Jr. is an above-average pass-catcher, but his strength and technique after the catch made him one of the most elusive players in college football. Even with injuries limiting his 2019 campaign, he remained the most important piece of Colorado's offense.
Now, in terms of this year's offensive squad, there are definitely some questions to be answered by both returners and new players.
The first, and possibly biggest hole to fill is the quarterback position, following the departure of Montez. Head coach Karl Dorrell has options in Sam Noyer and Tyler Lytle; both seem like good choices, in terms of returning players. The problem is that neither have seen significant playing time since joining CU. 
The other, and probably most appealing choice, is to start true freshman Brendon Lewis. The freshman, out of Texas, was a highly touted recruit from the Mel Tucker era. The dual threat quarterback was sensational in high school and Colorado looked for him to make an instant impact. The QB battle should be interesting to watch.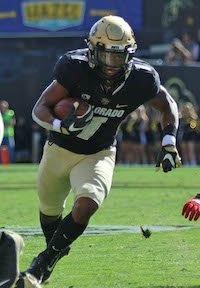 By contrast, the running back position seems set.
The returning duo of Jared Mangham and Alex Fontenot should combine nicely with incoming freshman Ashaad Clayton, the big-name recruit out of Georgia. The running backs were a dependable source of production last year, but with a pass happy offense, their roles were limited.
With the departure of Montez, this trio should be be able to take up the slack.
The second biggest hole in the CU offense is going to be at the WR position. With Shenault gone, the buffs are left with returners K.D. Nixon and Dimitri Stanley, really the only two returners who had decent production last year.
That being said, incoming freshman Brenden Rice out of Arizona looks like he could be a big contributor. Rice, the son of former NFL wide receiver and legend Jerry Rice, is a prized recruit from the Tucker Era. 
Overall, the CU offense still has a lot of questions to be answered, but I have trust in Karl Dorrell. He is taking over a young team with a good number of veterans, so I have lofty expectations for those players.
I do think the Buffs will have some possible breakout stars. Nixon had entered his name into the draft but pulled it out, and I expect him to have a great season, becoming a premier Draft prospect.

With the incoming freshman, I believe Lewis and Rice are both players capable of making an instant impact. Lewis may finally be the quarterback CU has been looking for, given his elite running and throwing skills. With Rice, I think he can put himself on the map with a good freshman season.
There is a lot to look forward to if you are a CU fan, so get ready. This season—whenever it's ultimately played—is going to be fun.
You can watch Mark's Buffalo Dash Sports Talk Show on Dash Sports TV, and read his other sports stories and columns at the CU Independent.
---
—More from Jason Marks—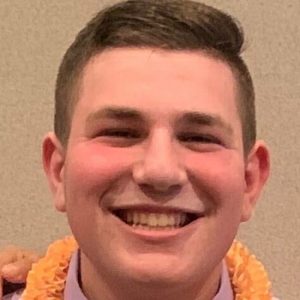 Latest posts by Jason Marks
(see all)