Posted on February 16, 2023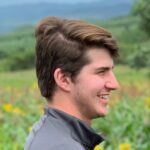 By Rowan Kent, SuperWest Sports
W
hat did Gonzaga lose when they lost Tommy Lloyd?
While head coaches often get the most shine in college basketball, the role of an assistant coach is a thankless yet crucial job.
For every Mike Krzyzewski and John Calipari, there's a Jon Scheyer and Orlando Antigua working behind the scenes on recruiting and a specific side of the basketball.
That was true for Mark Few as well, who had Tommy Lloyd as a key member of his staff since 2001.
Along the way, Gonzaga won 15 conference tourneys, 19 regular season titles, and made two appearances in the title game—all with the behind-the-scenes help of Lloyd.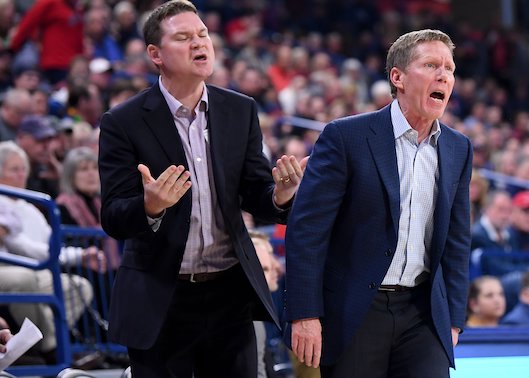 It's often hard to see exactly how important an assistant coach is until they have their own shot to lead a program and they can flex their muscles.
Lloyd has definitely done that in his first two years at Arizona, leading the Wildcats to a 55-8 record, whilst winning a PAC-12 tournament, regular season title, and all of the Coach of the Year awards he could win last year.
As Gonzaga appears to wane and Arizona is starting to wax, it's worth digging into what Lloyd brought to the Zags in the past and now brings to the Wildcats in the present.
International Recruiting
O
ne of the most noticeable elements that Tommy Lloyd brought to Gonzaga was his ability to recruit players from around the globe.

He had a knack for convincing players from countries like Lithuania, Mali, and France, to name just a handful, that they'd have a home in Spokane with the Zags.
Some of the players Lloyd helped recruit formed the backbone of Gonzaga's better teams of the 2010s, including Domantas Sabonis, Rui Hachimura, and Filip Petrusev, all of whom were drafted to the NBA.
Lloyd has taken that international recruiting expertise (along with Oumar Ballo, who transferred to Arizona when Lloyd left Gonzaga) and used it to great effect in his two years in Tucson.
Arizona recruited Filip Borovicanin of Serbia, Henri Veesar of Estonia, and Adama Bal of France in Lloyd's short tenure as head coach.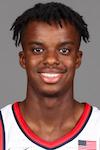 Alongside a few American-born 4- and 5-star players, Lloyd is in on Thierry Darlan, a fast-rising combo guard from South Africa who, if he commits to the Wildcats for 2023, would be ranked as a 5-star prospect.
Since Lloyd's departure, the Zags have been less successful with international prospects, missing on Baba Miller of Spain, who is projected to be an NBA player one day.
They did snag Alex Toohey from Australia, but he's a step down from the usual level of foreign big that Lloyd had a penchant for recruiting.
Big Man Development
T
ommy Lloyd wasn't just a recruiter for the Zags, however.
After he'd helped bring a big man from overseas, Lloyd often served as someone who helped them reach their ceilings, which he's repeated while coaching Arizona.
Ronny Turiaf, Kelly Olynyk, Rui Hachimura, and Filip Petrusev were all named WCC Player of the Year during their college careers, having developed over the course of their seasons partially under Lloyd.
Alongside them, Domantas Sabonis, Drew Timme, Chet Holmgren, Killian Tillie, Brandon Clarke, and Przemek Karnowski, to name a few, all were named to All-WCC teams while Lloyd was on the Gonzaga bench.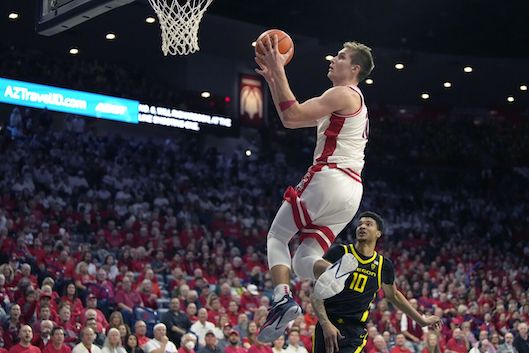 He's taken that big man development to Arizona, where he's both improved the stock of his various players while also hitting the recruiting trail to look for future impact bigs.
Both Azuolas Tubelis and Oumar Ballo have taken massive leaps in their junior seasons, going from 13.9 to 20.2 points and 6.8 to 14.7 points respectively.
Ballo has emerged as a starter for the Wildcats, utilizing his massive size and stature to great effect this year, while Tubelis is a clear contender for the Wooden Player of the Year, having dropped a 40-burger on the Ducks recently.
Ąžuolas Tubelis had a career-high 40 against Oregon.

His NBA future was a 50-50 case for me for almost two seasons now, but this is the game where he has shown me enough.

Loved the soft-touch finish after the ball reversal. Arizona is my favorite to win the natty this year. pic.twitter.com/mjGw9fqZHD

— Ersin Demir (@EDemirNBA) February 4, 2023
Lloyd is looking to continue that development by targeting top 2024 center Derik Queen, but even if he spurns the Wildcats, Lloyd has already proven that he can use his coaching prowess to elevate the careers of the bigs he has on the roster already.
Offensive Boost
W
ith all of the good (and potentially sketchy bad) that Sean Miller brought to Arizona, there were large expectations that Tommy Lloyd had to fill for the Wildcats.
Namely, after finishing at a solid, but not spectacular 41st in offensive rating in Miller's final year, Lloyd was tasked with bringing the great Gonzaga offense to Arizona.
He's exceeded expectations with that so far, finishing last year with the 9th-best offensive rating in the country and only slightly dropping off to 15th this year.
Part of that falloff is due to having a Top 10 pick in Bennedict Mathurin, but Lloyd has ridden his returning players to 22-4 record and the 2nd-best conference record in the Pac-12.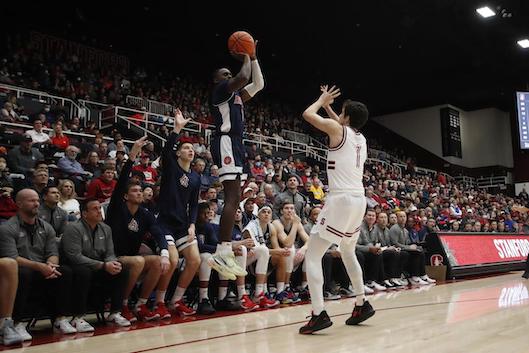 The Arizona offense has topped 100 points three times this year, 90 points five other times, and 80 points eight other times as well, representing their offensive dominance.
The Wildcats are 68th in the country in three-point percentage, 20th in free throw attempts per game, and 9th in scoring, using a balanced package of deep looks and attacks at the rim to scorch their opponents.
Six straight 📈

No. 5 @ArizonaMBB takes care of business with an 84-52 win over OSU. 😏 pic.twitter.com/lT9EmqarpQ

— Pac-12 Conference (@pac12) February 5, 2023
Whether the Wildcats can keep up their incandescent offense into the NCAA tournament is another story, as games often bog down and become more grind-it-out affairs, but they've demonstrated the firepower necessary to potentially win a title in their second year under Lloyd.
While that same case could be made for Gonzaga as well, it is a testament to Tommy Lloyd that in just two short years, he's already elevated a stagnant major program up to the same heights as his former team, showing the Zags just what they're missing along the way.
---
—More from Rowan Kent—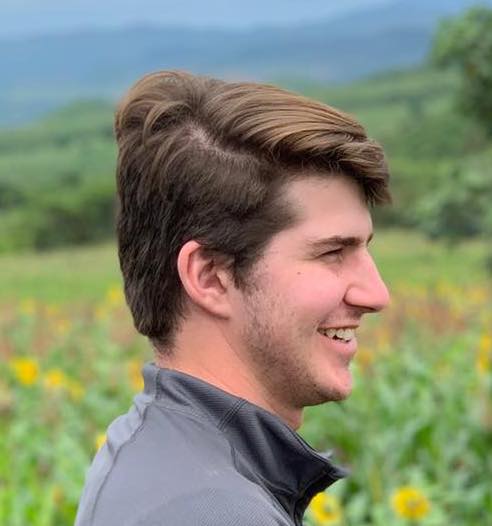 Latest posts by Rowan Kent
(see all)