Posted on May 4, 2023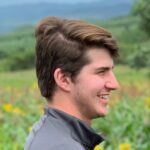 By Rowan Kent, SuperWest Sports
W
e haven't quite seen it yet, but with the transfer portal, it's coming soon: In the near future, a team will be constructed entirely through the transfer portal, Avengers-style.

Over the past three years, over 1000 players have entered the transfer portal for men's basketball, and at this point, it's a numbers game until an entire roster is overturned.
Up to this point, teams have found more success by adding one or two outside transfers to a veteran core on their way to contending for the NCAA title.
In the future, however, the turnover could be so pronounced that a fresh group of players comes together over a summer and has some explosive chemistry that leads them to heights unseen.
Even outside of the top tier of teams, the portal has proven to be effective for quick rebuilds and retools for teams.
Rick Pitino is in the midst of one now at St. John's; Eric Musselman has remade the Arkansas Razorbacks over two years in a row in his image; and in the Pac-12, another full-scale transfer portal remodel is happening in Berkeley.

Mark Madsen, of past California basketball fame for his heroics at Stanford and NBA career that included two rings with the Lakers, made the stunning move to leave Utah Valley after a run to the NIT semifinals.
Not to steer the ship for his alma mater, but to resurrect a moribund rival Golden Bears team at Cal.
Already, Madsen has been assembling a talented group of players to turn the team around, but is the transfer portal enough, or is Madsen in over his head with this rebuild?
What situation is Madsen inheriting at Cal?
F
or a Power conference school, there may not be a more desolate situation that Madsen is walking into than Cal.
The last time the team had a winning record, conference or otherwise, was when Cuonzo Martin coached the team in the mid-2010s.
Martin's teams, buoyed by one year of Jaylen Brown and two years of Ivan Rabb, both five-star recruits, topped 20 wins and reached the NCAA tournament in Brown's one year on campus.
Since Martin left for Missouri, the Golden Bears have been a veritable trainwreck, compiling a 54-134 win-loss record and only going 22-92 in conference play.
They've gone through two coaches in Wyking Jones and Mark Fox, neither of whom was able to bring return the team to the Golden Age.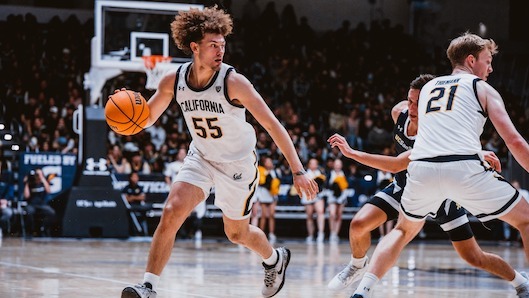 The team returns leading scorer Devin Askew, who started his career at Kentucky and made a pit stop at Texas before heading to Cal.
Outside of Askew, however, there aren't any other players that could truly move the needle in the Pac-12.
It should be noted that Madsen, after a few rebuilding years, was able to take the UVU Wolverines back to prosperity by coaching them to back-to-back 20-win seasons.
Cut the Pac-12 isn't the Western Athletic Conference and Madsen may not be afforded the same couple of grace years at Berkeley that he was in Orem.
Madsen's Additions to the Cal Roster
S
till, it's not like Madsen has sat on his hands and waited for an incoming guillotine to destroy his Cal tenure before it even begins.
He's hit the portal hard, working to entice a number of former players of his and new faces that, if they gel correctly, could lead the Golden Bears out of their dark times quicker than many thought possible.
His first big fish from the portal was Fardaws Aimaq, a former Utah Valley Wolverine who transferred to Texas Tech but battled injuries before re-entering the portal and linking back up with his former head coach.
Aimaq is a two-time WAC player of the year who brings a tenacious two-way impact on the glass and from the floor on offense, which makes him a great building block for his former and now current head coach.
The next domino was Jalen Cone.
Cone started his career at Virginia Tech, left to find more traction at Northern Arizona University, and took off in the Big Sky conference, leading the Lumberjacks in points per game over his two seasons in Flagstaff.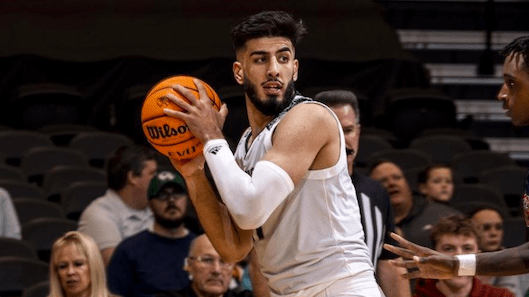 What Cone lacks in size he makes up for in scoring pop, as he hit forty percent of his three-pointers on just over seven attempts per game last year.
Madsen next targeted a pair of guards to round out the backcourt rotation around Cone and Askew, nabbing both Michael Meadows from Portland and Keonte Kennedy from Memphis.
Meadows is a solid scorer and initiator who's been a starter and a sixth man for the Pilots, while Kennedy started at Xavier, starred at UTEP, and played a supporting role for last year's Tigers team.
Both players should serve as great depth pieces for the Golden Bears, but Madsen has at least one more big fish that he's trying to reel in: Jaylon Tyson.
Tyson barely played as a freshman at Texas, but transferred to Texas Tech and averaged double figures in scoring and 1.4 steals a game on the wing for the Red Raiders.
Adding him to the core of Askew, Cone, and Aimaq will give Madsen a cadre of reliable high-major talents who can hopefully reinvigorate the Golden Bears.
Can Madsen turn around the team overnight?
T
here's a common theme running through the players that Madsen has targeted this offseason: They're all nomads of a sort.
Aimaq, Cone, Meadows, and potentially Tyson are at their third school, while Kennedy will be on his fourth.
That sort of turnover shows the positives of the transfer portal, as these players are free to continue finding productive moves for their respective careers.
This sort of rag-tag bunch isn't the proven formula for a winner, however, as continuity has been a consistent theme of the past NCAA champions.
Both Florida Atlantic and San Diego State, smaller schools without a bevy of resources, had a lot of roster continuity and that worked to their advantage come March.
Those expecting Madsen to turn Cal around in short order will likely be disappointed, as it takes time for chemistry to bubble up and teammates to gel with each other.
Luckily, most other teams in the Pac-12 are also dealing with roster turnover, as USC, UCLA, Oregon, and Arizona are all losing a great deal of top talent that they'll seek to replace with talented transfers and freshmen.
Thus, what Cal and Madsen should shoot for is not the top of the conference, but instead, to take a few important steps out of the cellar and return to middling in the Pac-12.
The Bears could have a top-heavy but comparable roster to teams such as Arizona State and Washington, without having lost high-end talent as Utah and Oregon State with Lazar Stefanovic and Glenn Taylor Jr. did this spring.
Although that may seem like a low bar, it's almost impossible to rebuild a college basketball program overnight—even with the advent of the transfer portal.
Instead, Madsen should aim to do what he did at Utah Valley.
Build up the talent level, work through the inevitable kinks in the system, and emerge in a few years as an established and sturdy veteran team that has built a culture together out of its disparate parts.
---
—More from Rowan Kent—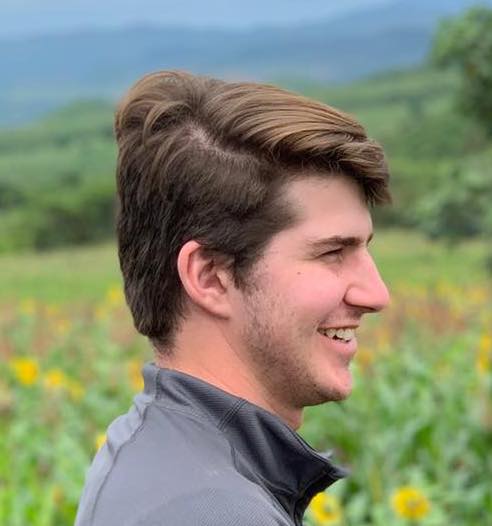 Latest posts by Rowan Kent
(see all)