Posted on March 2, 2023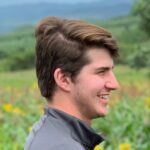 By Rowan Kent, SuperWest Sports
W
here would Gonzaga rank in the Pac-12 or Big 12 this year?
The only constant in life is change. Call me old-fashioned, newfangled, or anything else, but it's true.
Changes have come to college basketball with NIL, transfer rules, and conference realignments and Gonzaga hasn't been spared of these changes.

In many ways, like with a new NIL collective, they've done their best to stay current with the twisting trends of college hoops.
That means that the university has at least explored the possibility of leaving the WCC. It makes sense from a number of angles.
Gonzaga frequently mops the conference, they have a big enough profile as a school to be coveted, and, most importantly, it would secure a windfall of cash to join a power conference.
The two biggest suitors for the Zags so far are the Pac-12 and the Big 12. Each offers a different recruiting pitch (Pac-12 for proximity, Big 12 for pedigree) and each one would change Gonzaga basketball forever.

Instead of focusing on the money or other external factors of the move or whether one is better than the other, I thought it would be fun to imagine that Gonzaga is playing in either conference right now.
How would that shake out? Would the Bulldogs be leading either the Pac-12 or the Big 12? Would they be middle-of-the-pack?
If change is coming, why not have some fun and wildly speculate on an alternate reality?
Zags near the top in the Pac-12
T
he reputation that the Pac-12 is a "bad" basketball conference is one that I believe is built on ignorance, arrogance, and reluctance.
Few people on eastern standard time, where SportsCenter and other leading networks run, are willing to stay up into the wee hours of their nights and dig into a deep dive of basketball in the Conference.
For that reason, the Pac-12 has earned a diminished reputation compared to the Big 12, SEC, or Big Ten. I'm not here to argue that it's as good as any of those conferences; it probably is not.
Instead, I believe that teams like USC, Arizona State, Utah, and Oregon are underrated by the national media compared to the middle-of-the-standing teams in other conferences.
That's not to say that any of those four teams are better than the Zags this year, however. Maybe Oregon and USC will be next year after bringing in great recruiting classes. We'll see. This season, however, it's not a question.
The Bulldogs have beaten Alabama and Xavier, smoked a topsy-turvy Kentucky team with clear NBA talent, and only lost to Baylor by a point.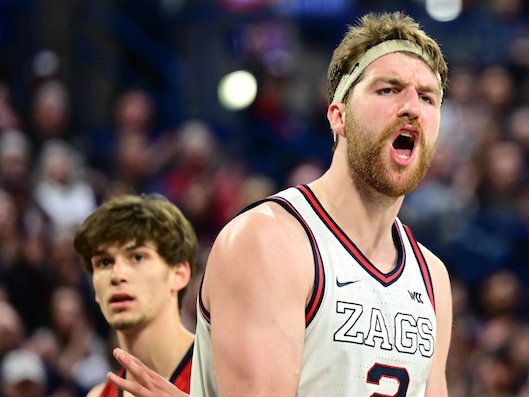 They have one of best offenses in the country, a star big man in Drew Timme, and the coaching staff and team structure to maintain their winning ways even without their best team this year.
Thus, it's easy to slot the Zags in as, at worst, the 3rd-best team in the Pac-12.
UCLA and Arizona are Top 10 squads in all of college basketball this year, but there's some room for argument on how Gonzaga measures up against them.
Gonzaga's offense is better than UCLA's and comparable to Arizona's, while their defense is leagues worse than the Bruins and a good step down from the Wildcats.
Each team has star power (Timme, Jaime Jaquez, and Azoulas Tubelis), along with great coaching and schematic fits.
Ultimately, if the Zags were in the Pac-12 this year, I think they'd be in a tough battle for first with both UCLA and Arizona.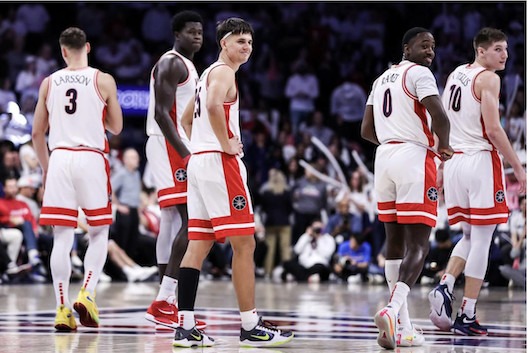 Their offense, built around pro-ready players who can score with ease, would be enough to make it a close battle against Tommy Lloyd's squad. UCLA's defense contained Arizona this year, but they were also blasted by the Baylor Bears early on.
How would they fair against the multi-faceted Gonzaga attack?
I think that—barely—both UCLA and Arizona are better than the Zags this year, but if Gonzaga was in the PAC-12, they wouldn't be far behind.
With a slightly down year for them and a slightly up year for both the Bruins and Wildcats, it makes sense.
But it also speaks to the relative strength of the team and its ability to step into the Pac-12 from day one and be an immediate contender, especially with a projected recruiting bump from being in a power conference.
Caught in the dogfight of the Big 12
T
his is the more difficult evaluation, not just because the Zags have played some Big 12 teams, but also because that league is both excellent and cannibalistic.
Per ESPN's most recent Bracketology, the Big 12 would have eight teams in the field this year, with Texas Tech not far behind.
No team has fewer than four conference losses already because there are no off nights in the Big 12.
The top six teams (Kansas, Texas, Baylor, Kansas State, Iowa State, and TCU) have spent the past month throwing haymakers at each other, grabbing wins against each other on the road and at home.
And muddying the picture of which of them is the best. That's a testament and compliment to how good each of these teams is at this juncture.
Had a few games gone differently, any of KSU, ISU, or TCU could be in pole position in the conference and looking like a potential juggernaut.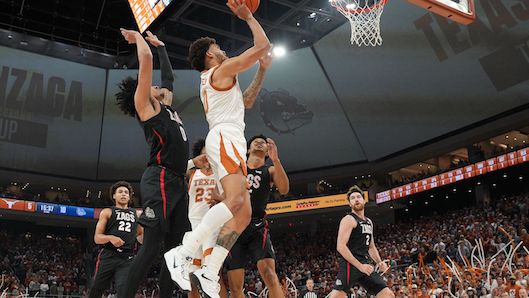 That makes the Zags potential induction into the Big 12 this year much more daunting than entering the Pac-12.
The Bulldogs played two Big 12 teams in their non-conference schedule, getting blitzed by the Longhorns and barely losing to the Bears.
While it's hard to base their projected performance off of two games, each one clearly shows that Gonzaga would be in for much tougher sledding if they played in the Big 12.
I'd not only project the Zags to have a worse win-loss record due to the tougher conference but also for the team to also be a step down from Kansas and Texas this year.
Per BartTorvik, both the Jayhawks and Longhorns have a top 30 offense and defense this year, alongside talented under and upperclassmen players.
Both teams look like true contenders come March and are a step better than the other Big 12 teams, despite their conference losses.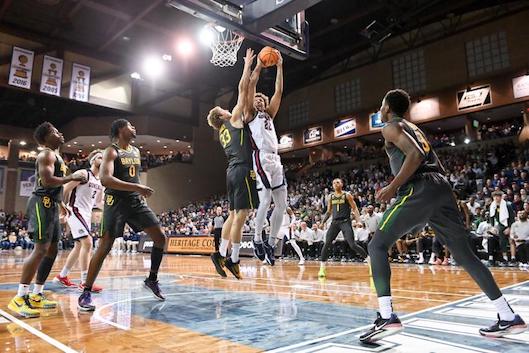 That would leave Gonzaga in a free-for-all with Baylor and Kansas State, two teams that have flirted with the AP Poll's top ten all year long.
Baylor's been firing on all offensive cylinders without much defense while Kansas State has clamped down without being able to score many buckets.
The Zags are similarly skewed in one direction and would likely find themselves in this second tier of Big 12 teams.
That's nothing to sneeze at, however, as they'd still be in line for a high NCAA seed, giving them a good shot in March Madness.
It's a testament to the roster that Mark Few's assembled, the play of the stars, and the overall talent and cohesion of the Zags that they'd not only survive in either power conference.
But they'd prove doubters wrong by placing in the upper echelon of both the Pac-12 and Big 12 if they were playing there this year.
---
—More from Rowan Kent—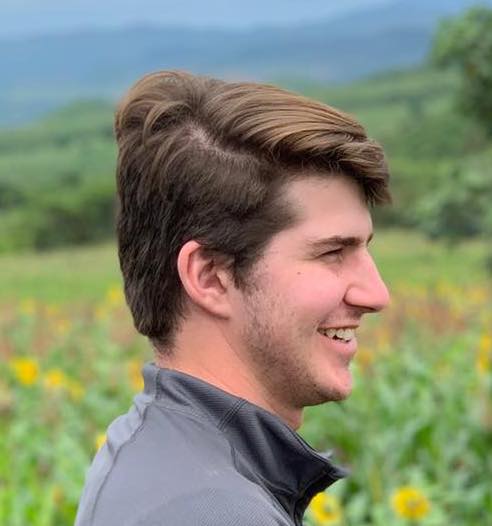 Latest posts by Rowan Kent
(see all)