Posted on April 13, 2023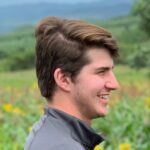 By Rowan Kent, SuperWest Sports

The Transfer Portal, still in its infancy, draws in a kaleidoscope of takes and opinions.
To some, it has uprooted the foundations of what made college basketball great. To others, it finally offers players the same freedom that coaches and professionals have to change teams.
Regardless of how you feel about the portal, it's here to stay and has radically altered the college basketball landscape.
Rosters are more in flux than ever before, with players leaving at their whim and coaches forming new rosters out of thin air every summer.
As a power conference, the Pac-12 is one of the most susceptible to rapid movement and reshuffling.
This year, just like last year, is not different, as each and every team in the conference has either had a departure or addition already since March Madness ended.
There are a handful of squads who already have major gaps on their roster to fill if they hope to be competitive next season.
Here are three main archetypes that the transfer needs fall into, each with its own important roles that their respective squads can't do without.
Floor General: Arizona, Arizona State, Washington
I
n recent years, point guard has been one of the most important positions for a college team's championship aspirations.
Here are the starting point guards for the last six NCAA champions: Tristan Newton, Dajuan Harris Jr., Jared Butler, Kihei Clark, Jalen Brunson, and Joel Berry II.
That list features two NBA players, All-Americans, and All-League players.
If the Wildcats, Sun Devils, or Huskies want to make any postseason noise, they'll need to replace the talented point guards that they lost to the portal.

Washington has the bleakest future, given they went 16-16 and finished 8th in the Conference. Outside of Keion Brooks Jr., the brightest spot for the Huskies was freshman Keyon Menifield.
As a freshman out of Flint, Michigan, Menifield was second on the team in scoring, first in assists, and first in steals.
He was a blur in transition and a magician with the ball, but now that magic is headed to Arkansas and Eric Musselman.
Arizona State has a similar problem, although they're also short a Cambridge brother. The more consequential loss, however, could be DJ Horne.
A former portal traveler himself, Horne came from Illinois State and has given the Sun Devils a steady point guard for the past two seasons.
He also hit one of the biggest shots for ASU this season in the NCAA tournament, a presence that will be missed next year.
DJ HORNE (@djhorne0) FOR THE TIE!! (11) Arizona State ties it 70-70 with (6) TCU late
pic.twitter.com/YnLb7YguUO

— NCAA Buzzer Beaters & Game Winners (@NCAABuzzerBters) March 18, 2023
The best player to transfer, yet potentially the least impactful, was Kerr Kriisa for Arizona.
Kriisa's become one of the better shooters and floor generals in the Pac-12, helping ease Tommy Lloyd's transition into the conference.Yet, for undisclosed reasons (probably a hefty bag), Kriisa chose to go across the country to play for Bob Huggins at West Virginia.
This would qualify as the biggest loss potentially in the whole Pac-12…if it wasn't potentially about to be remedied with another top-tier point guard.

Rumors are flying that Ryan Nembhard, who helped lead Creighton to the Elite Eight, could be coming to the desert.
If that's true, Arizona might be able to ride out the disruption, pair Nembhard with Kylan Boswell, and stabilize the backcourt.
Scoring Guard: Washington State, Oregon State, USC
A
lthough big men are still important at the college and NBA level, it's become increasingly common for the leading scorers on teams to come from the backcourt.
Having a player who can shoot from distance, create offense for themselves and others, and get to the rim with ease is an important archetype for any team that wants to be good.
That's what makes the departures of three scoring guards so hard for their teams.
Although each still has a great cadre of perimeter options, it'll take either a massive player improvement or portal find to make up for the loss of each player.
In Pullman, the Cougars were starting to build some real buzz as a dark horse Pac-12 contender before star wing TJ Bamba announced his intentions to transfer.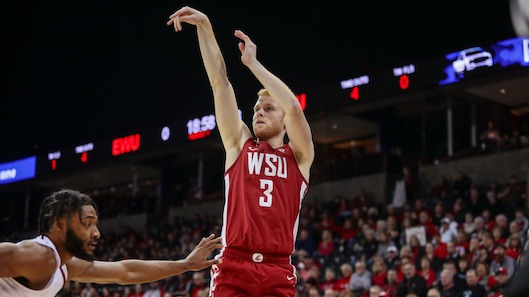 Bamba went from part-time to player to full-time star in one season, doubling his minutes, points, and assists per game as a junior.
Now, the Cougs will have to lean heavily on Jabe Mullins to make up for the perimeter scoring and creation that Bamba brought to the team.
A little farther south, the Oregon State Beavers were hoping to get back some of the momentum from their shock Elite Eight run, but they'll have to do so without their best wing.
Glenn Taylor Jr. had a similar jump to Bamba, albeit in his sophomore season, and was the second-leading scorer for Oregon State while leading the team in free throw attempts per game.
Although Jordan Pope is a great player, asking him and the rest of the Beavers to make up for all of the great scoring pop that Taylor Jr. brought is asking for too much.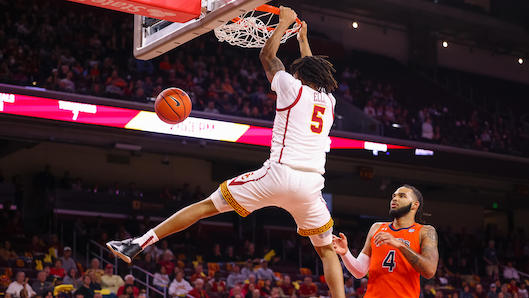 The team best suited to survive the loss of their scoring guard is USC.
Reese Dixon-Waters made a leap in his second season in L.A., ranking in the top three in most offensive stats while slithering and attacking his way to the Pac-12's Sixth Man of the Year award.
The loss of Dixon-Waters hurts, especially when combined with Drew Peterson finally running out of eligibility, but the Trojans have both recruited well and retained enough key talent to possibly weather the storm.
They got Boogie Ellis to come back, kept two talented bigs in Kijani Wright and Vince Iwuchukwu, and signed a pair of highly skilled guards in #1 prospect Isaiah Collier and Silas Demary Jr.
Although it won't be easy, USC might be able to find another scoring guard to take the load off of their team.
Versatile Wing: Stanford, Utah
A
pair of Pac-12 teams lost one of the tougher positions to fill: a stud wing. Players who can space the floor, create for others, and defend either forward position are in rare supply.
And although it's hard to find a player that can do everything a coach would want on the perimeter, the importance of a talented wing can't be understated.
The Utes lost their third-leading scorer and perimeter skeleton key in Lazar Stefanovic.
The second-year wing improved on his shooting from deep, passing, and swiping of the ball this season, but he's off to UCLA in a shocking inter-conference move.
It's hard to see someone else on the Utah roster with the same size as Stefanovic who can fill that same role next year.
The bigger loss, however, may be felt in Palo Alto, where former five-star recruit Harrison Ingram entered the transfer portal after a disappointing year. Ingram was expected to build off of his modest draft hype last year.
But he stagnated alongside the Cardinal and turned in a below-average season before turning in his Stanford jersey.
Still, Ingram's potential and upside are enough that scores of teams have already made contact with him in the portal.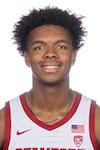 His passing chops are legitimate, he has great positional size, and there are enough defensive and scoring flashes that teams can hope that one or the other will soon be a swing skill for him.
Wherever Ingram ends up, he'll be featured as a point forward, the same role that Stanford put him in to moderate success. If the Cardinal want to do that next year, however, they'll need to fill the massive hole that Ingram left.
Otherwise, they'll be handing the keys to an incoming freshman, a scary proposition that was brought on by the cold reality of the transfer portal.
---
—More from Rowan Kent—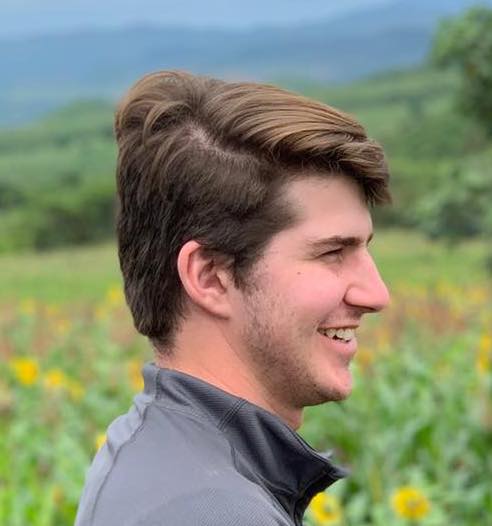 Latest posts by Rowan Kent
(see all)