Posted on March 16, 2023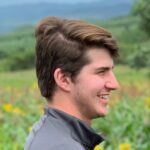 By Rowan Kent, SuperWest Sports
I
f you're like me, March is the best month of the year. I do my best to get time off on the first glorious round of the tournament, eager to get my eyes on teams from around the country squaring off for the first time.

For fans of the Zags, the last few years have been a bittersweet experience. Sadly, as high as the team has flown, making the final game two of the last five tournaments, the team has fallen to their opponents in each.
But that doesn't take away from the magical runs.
Every championship team brings a mix of star power and great coaching, but the unsung X-Factors of each team often swing the final few rounds of the tournament in their favor.
Players like Donte DiVincenzo, Justise Winslow, and Luka Hancock weren't stars for their respective squads, but none of their teams—Villanova, Duke, nor Louisville (even though it was vacated)—could have won without them.
If the Bulldogs are going to make a run this March as the third seed in the West Region, they'll need Drew Timme and Julian Strawther to be their star selves. But they'll also need another player to step up and give them a new dimension.
Of all of the players on the roster, the one who can change the most for the Zags is Anton Watson, due to his versatile nature and untapped potential.
Here are three reasons why he's the guy.
Key to their size advantage
W
ith college basketball going super-sized this year, it's essential to a winning recipe to have capable bigs who can play on both ends of the floor.
The Zags have a dead ringer in Drew Timme who can carry the load on the offensive end, but he can't be the only pivot if the team is going to make some noise.
Enter Watson. It's not like he's a new face, as he started 17 games during the 2020-2021 season, but he took on a 6th-man role last year due to the presence of Chet Holmgren.
Now that Chet's off to the NBA, Watson's stepped back into the starting role and taken off running with the opportunity.
He's third in the team in rebounding, first on the team in steals, and second in blocks per game. Watson's thick frame and height are valuable resources for a team that often plays three-guard lineups, given he can do damage on both ends:
Anton Watson throws it DOWN 😤 @ZagMBB pic.twitter.com/fCtxRXQwu5

— SportsCenter (@SportsCenter) February 26, 2023
Watson needs to be a monster on the glass and inside of the arc for the Zags to make a deep run, which is something he's capable of doing. He's had five games of ten or more rebounds this year, alongside five games where he got to the line at least six times.
Even if he isn't the most efficient from the line, his aggressiveness inside can change the complexion of a game.
Best defensive player on the roster
F
or a team like Gonzaga that struggles on defense, finding the best individual defender can be both difficult and somewhat futile.
Unless a player is a game-breaking defensive player like Chet Holmgren or Anthony Davis, their defensive capabilities are likely obscured by defensive structures and team issues.
After the first few minutes of flim analysis, it becomes clear that Watson's the best defensive player that plays major minutes for the Zags. He moves his feet well on the perimeter, uses his hands to harry offensive possessions, and has great instincts to get steals and blocks.
Given Timme's struggles on defense and the lack of a true rim-protecting giant on the roster, the onus will fall on Watson to be a game-altering defender this March.
That's a lot to put on his shoulders, especially given his offensive role, but he's flashed enough potential to hint at the possibility of an impactful defensive role:
Pro tip moving forward: don't pump fake against Anton Watson.

Bowen learned that the hard way pic.twitter.com/hKTmmkVvAY

— Justin Reed (@JustinReed99) March 8, 2023
It will have to be both a copious amount of steals that Watson gets and an uptick in blocks and contests for him to flip the defensive script for the Zags.
Even if he doesn't become a shot blocker overnight, as long as Watson can make opponents second guess themselves a bit more around the rim, he can rebuild an important part of Gonzaga's defensive identity and elevate the ceiling for the team.
Great connector on the offensive end
M
ost of Gonzaga's offense runs through Drew Timme and Nolan Hickman, a philosophy that doesn't need to be changed given the team is first in the nation in offensive rating.
The stars have delivered on that end of the floor, alongside the springy guards like Rasir Bolton and Malachi Smith.
The team's offense wouldn't be nearly as good without their most unsung member on that end of the floor. Watson rarely has plays called for him and rarely has the ball in his hands, but he plays an important role for the team.
Modern basketball draftniks have coined the term "connector" to describe players who consistently make the right play, are unselfish with the ball, and do the little things on offense to continue the flow.
Take this play (in the tweeted video below) for example.
Watson neither scores nor handles the ball, but without his subtle movements to sneak behind a defender for a screen, there'd be no open three-pointer:
It's subtle, smart plays like this from Anton Watson that don't show up in box scores, but make a massive impact. Incredibly high basketball IQ play from Timme, Watson, and Malachi. Perfect basketball. pic.twitter.com/hC4CsPn7L3

— Steven Karr (@SKarrG0) December 17, 2022
Plays like this won't make a highlight reel but a necessary element of the fearsome offensive storm that the Zags will need to unleash to make a deep March run.
Watson's passing is also an under-discussed part of his game, as he's fourth on the team in assists. His hand-offs, skips, and dishes are all critical to keeping Mark Few's well-oiled machine running at maximum efficiency.
While it's unfair to expect Watson to show up in all three important areas for the team, it wouldn't be unheard of for a glue guy like him to erupt in the high-pressure condenser of March.
Given his talent and work ethic, I wouldn't count out Watson either, as he might just have the type of stretch in him to lead Gonzaga farther than they've ever gone before.
---
—More from Rowan Kent—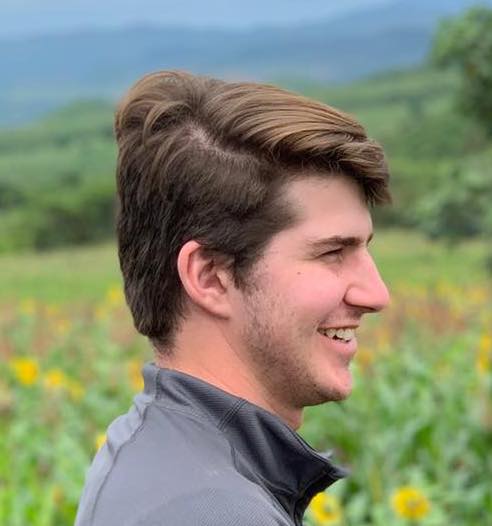 Latest posts by Rowan Kent
(see all)