Posted on August 26, 2020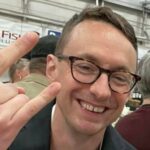 By Jack Follman, SuperWest Sports

T The big games in weeks six and seven of our simulated season include Cal at USC, Stanford at Notre Dame, Utah at WSU, Oregon at Cal, and Washington at Utah.

Don't forget to check out the updated simulated Pac-12 standings at the bottom of each week, and let me know what you think. Remember, these are just my opinions, and I would love to debate and talk about any or all of my picks on Twitter (follow @JackFollman to play along).
Week Six (October 9-10)


Colorado at Arizona
Series History: Buffs lead 14-8.
Arizona 35, Colorado 31


UCLA at Arizona State
Series History: Bruins lead 21-14-1.
Arizona State 34, UCLA 24


Cal at USC
Series History: Trojans lead 71-30-5.
USC 28, Cal 20
The Trojans poke holes in Cal's defense at home and Kedon Slovis drops a big performance to keep USC in control from the kickoff. Cal's improving offense keeps it within striking distance but can't come through in the clutch this time.


Oregon State at Washington
Series History: Huskies lead 66-24-4.
Washington 31 Oregon State 17


Stanford at Notre Dame
Series History: Cardinal trails 20-13.
Notre Dame 27, Stanford 13


Utah at Washington State
Series History: Cougars lead 9-8.
Washington State 24, Utah 23
Nick Rolovich and the Cougars got a win they desperately needed on the back of their defense, which creates multiple turnovers, forcing field goals against Utah's offense and QB that is still finding their feet. The Cougars also get some of their patented passing magic late in the game to sneak past Utah by one point.
North Division
Team
Conf
Overall
Washington
2-0
5-0
Cal
2-1
5-1
Oregon
1-1
3-2
OSU
1-2
3-3
WSU
1-2
4-2
Stanford
1-2
2-3
South Division
Team
Conf
Overall
USC
3-1
4-2
ASU
2-1
5-1
UCLA
2-1
5-1
Utah
1-2
4-2
Arizona
1-2
3-3
Colorado
0-2
2-3
Week Seven (October 17)


USC at Arizona
Series History: Utes lead 24-19-2.
USC 49, Arizona 28


Oregon at Cal
Series History: Bears lead 41-40-2.
Oregon 24, Cal 17
The Bears and Ducks lock defenses and the Ducks pull away late coming off a bye week, using their superior D to really limit the Bear offense and give the Ducks a huge division win to keep them in the thick of the North race.


UCLA at Colorado
Series History: Bruins lead 11-4.
Colorado 35, UCLA 33


Washington State at Stanford
Series History: Cardinal 40-29-1.
Stanford 31, Washington State 27


Washington at Utah
Series History: Huskies lead 12-2.
Utah 20, Washington 17
Another defensive slugfest? Yes, and the Ute defense continues to put it all together and contains a limited Washington offense with a long game-winning field goal coming as time expires.
The races start to take shape in mid-October. Oregon tries to pick things back up after losing to Washington early and Cal lurks in the North. USC has a great head start in the South, especially with a win over ASU, and Utah is within striking distance, with a win over USC in their back pocket.
North Division
Team
Conf
Overall
Washington
2-1
5-1
Oregon
2-1
4-2
Cal
2-2
5-2
Stanford
2-2
3-3
OSU
1-2
3-3
WSU
1-3
4-3
South Division
Team
Conf
Overall
USC
4-1
5-2
ASU
2-1
5-1
Utah
2-2
5-2
UCLA
2-2
5-2
Colorado
1-2
3-3
Arizona
1-3
3-4
Previous Installments of Jack Follman's Simulated Season
---
—More from Jack Follman—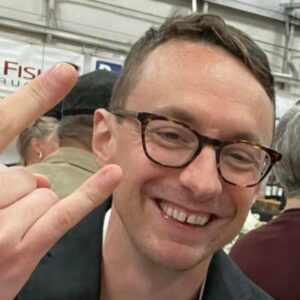 Latest posts by Jack Follman
(see all)