Posted on August 24, 2020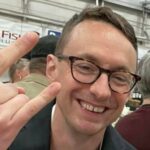 By Jack Follman, SuperWest Sports

T he preseason is in the books and Conference play is in full swing in weeks four and five of our simulated season. Every Pac-12 game has big implications early, but among those that stand out in this two-week stretch are ASU at USC, Utah at Cal, USC at Utah, and Washington at Oregon.

Don't forget to check out the updated simulated Pac-12 standings at the bottom of each week, and let me know what you think. Remember, these are just my opinions, and I would love to debate and talk about any or all of my picks on Twitter (follow @JackFollman to play along).
Week Four (September 26)


Arizona State at USC
Series History: Trojans lead 22-13
USC 38, Arizona State 27
Both these teams know the Pac-12 South will be really hard to win going into this game, and the Trojans control it throughout with their more-experienced and more-talented offense and good-enough defense.  Consequently, the Trojans take early command of the South with their second conference win.


Utah at Cal
Series History: Tied 6-6.
Cal 17 Utah 13
A defensive struggle ensues in Berkeley and the more-veteran Bears get the win at home behind more late-game heroics from Chase Garbers, who starts the season with a surprise run at Pac-12 Offensive Player of the Year due to his clutch performances late in wins.


Oregon at Colorado
Series History: Ducks lead 13-9.
Oregon 38, Colorado 10


Washington State at Oregon State
Series History: Cougars lead 54-47-3.
Oregon State 41, Washington State 38


Stanford at UCLA
Series History: Bruins lead 46-42-3.
UCLA 31, Stanford 28
Week 4 Simulated 2020 Pac-12 Standings
North Division
Team
Conf
Overall
Cal
1-0
4-0
Oregon
1-0
3-1
OSU
1-0
3-1
Washington
0-0
3-0
Stanford
1-2
2-2
WSU
0-1
3-1
South Division
Team
Conf
Overall
USC
2-0
3-1
UCLA
1-0
4-0
ASU
0-1
3-1
Utah
0-1
3-1
Arizona
0-1
2-2
Colorado
0-1
2-2
Week Five (October 2-3)


USC at Utah
Series History: Trojans lead 12-6.
Utah 30, USC 27
It's Utah's turn to get the upset at home over USC after the Trojans did it to them last year. The new-look Utah offense comes of age at home and Jordan Wilmore finds success on the ground while Utah's retooled defense is able to slow down the Trojan air raid just enough seal the win.


Arizona at UCLA
Series History: Bruins lead 25-17-2.
UCLA 48, Arizona 45


Oregon State at Arizona State
Series History: Sun Devils lead 29-14-1.
Arizona State 37, Oregon State 31


Cal at Washington State
Series History: Bears lead 48-28-5.
Cal 28, Washington State 21


Washington at Oregon
Series History: Huskies lead 60-47-5.
Washington 28, Oregon 27
The Ducks and Huskies lock up in another ultra-tight battle. The Huskies come off a bye week this year and get the one-point win with tight defense and a ball control attack that scores a go-ahead touchdown in the final moments.
Week 5 Simulated 2020 Pac-12 Standings
North Division
Team
Conf
Overall
Cal
2-0
5-0
Washington
1-0
4-0
Oregon
1-1
3-2
OSU
1-1
3-2
Stanford
1-2
2-2
WSU
0-2
3-2
South Division
Team
Conf
Overall
UCLA
2-0
5-0
USC
2-1
3-2
ASU
1-1
4-1
Utah
1-1
4-1
Colorado
0-1
2-2
Arizona
0-2
2-3
Previous Installments of Jack Follman's Simulated Season
---
—More from Jack Follman—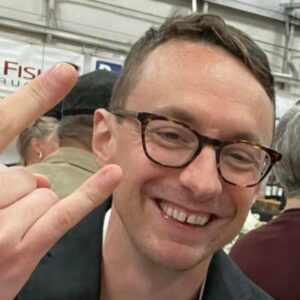 Latest posts by Jack Follman
(see all)