Posted on August 19, 2020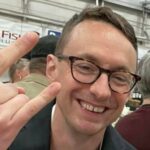 By Jack Follman, SuperWest Sports
I
don't think anyone thought we'd ever officially be here, but there is no 2020 Pac-12 football season. There may possibly be a 2020 Pac-12 football season played in 2021 somehow but I think most fans have written that off by now, knowing at least that it would look almost nothing like the original season we were all looking forward to.
Huge non-conference matchups, evenly matched rivalry games with a ton at stake, Oregon trying to win the conference two years in-a-row for the first time since the Chip Kelly Era, USC trying to find some championship life under Clay Helton and several schools breaking in new coaches, 2020 was going to be amazing.
As we wait and watch for a potential Winter/Spring season I thought it would be fun to take a shot at how I think the originally scheduled 2020 season would have unfolded. Over the next several weeks, I'll give you my assessment of how the games would have gone, two weeks at a time. We've even included updated simulated Pac-12 standings at the bottom. Just so you know, I didn't use any kind of computerized simulation system or teams created on NCAA Football 14.
These are just my opinions.

I hope you enjoy this simulation. I would love to talk about any or all of the hypothetical matchups on Twitter (follow @JackFollman to play along).
*Angry fans of certain teams: I see you and love you, but please keep in mind that predicting every single game of a season and keeping every Pac-12 fanbase happy is impossible.
For example, looking at each game, I probably would pick Oregon to win every single game on their schedule. However, they would almost assuredly have lost 1-2 games, so I have to pick those upsets and then probably pick those teams that upset them to lose a game or two they shouldn't so we end up with win totals that add up mathematically.
Week Zero (August 29)
A few Pac-12 teams were scheduled to start a week early in games that weren't highly-anticipated but I'm sure we all would have obsessed over being so football hungry.
Hawaii at Arizona
Series History: Wildcats lead 5-1, but lost last meeting in 2019.
Arizona 56, Hawaii 28
Cal at UNLV
Series History: First meeting
Cal 38, UNLV 10
Former Oregon OC Marcus Arroyo gets a tough challenge against an experienced, talented and well-coached Cal team ready to kick-start a season where they expect to compete for the Pac-12 title. The Rebels are roadkill on the hot Vegas strip as the Bears come out swinging.
New Mexico State at UCLA
Series History: Bruins lead 1-0 (2013)
UCLA 62, New Mexico State 21
Week 1 (September 3-5)
Portland State at Arizona
Series History: Wildcats lead 1-0 (2010)
Arizona 59, Portland State 17
Northern Arizona at Arizona State
Series History: Sun Devils lead 3-0.
Arizona State 49, Northern Arizona 10
TCU at Cal
Series History: Bears trail 0-1 (2018)
Cal 24 TCU 20
The Bears prove they're a Top 25 candidate this year by winning a close one over a good Big 12 opponent in Berkeley with tough defense and clutch play again by Chase Garbers.
Colorado at Colorado State
Series History: Buffs lead 67-22-2.
Colorado 38, Colorado State 21
North Dakota State at Oregon
Series History: First meeting
Oregon 42, North Dakota State 17
Some have pointed to this as a slight upset watch with Trey Lance leading NDSU. That might have been the case if Oregon didn't have one of the best defenses in the nation coming back. Good enough to keep Lance and his offense limited.
Oregon State at Oklahoma State
Series History: Beavers trail 0-1 (2019)
Oklahoma State 42, Oregon State 35
The Beavers almost pull through and get a national statement win on the road against a ranked Cowboy team but things get too tough in Stillwater down the stretch.
William & Mary at Stanford
Series History: First meeting
Stanford 41, William & Mary 12
UCLA at Hawaii
Series History: Bruins lead 3-0
UCLA 56, Hawaii 35
USC vs. Alabama (Arlington, TX)
Series History: Trojans trail 8-2
Alabama 38, USC 21
Things go better than the last time the Trojans played Alabama on a neutral field, but this still isn't particularly close as the Crimson Tide power through the Trojans and limit their air raid offense.
BYU at Utah
Series History: Utes lead 59-31-4
Utah 24, BYU 14
The Utes comfortably have this rivalry under control and can grind out another win against the Cougars as they break in a new QB and a lot of new faces on defense.
Michigan at Washington
Series History: Huskies trail 5-7
Washington 17, Michigan 16
Jimmy Lake's first game as head coach of Washington is a huge one and a huge win as the Huskies lean on a veteran defense that was better than most realize in 2019, and just barely get a home win against a Top 20 non-conference opponent to start their season off with a splash.
Washington State at Utah State
Series History: Cougars lead 2-1
Washington State 30, Utah State 24
Week Zero/Week One Simulated 2020 Pac-12 Standings
North Division
Team
Conf
Overall
California
—
2-0
Oregon
—
1-0
Stanford
—
1-0
WSU
—
1-0
Washington
—
1-0
OSU
—
0-1
South Division
Team
Conf
Overall
Arizona
—
2-0
UCLA
—
2-0
ASU
—
1-0
Colorado
—
1-0
Utah
—
1-0
USC
—
0-1
You'll find Part Two of Jack Follman's Simulated Season here.
---
—More from Jack Follman—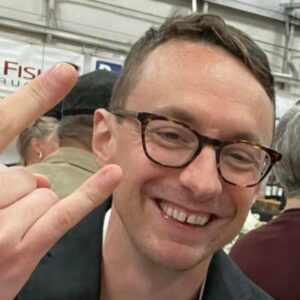 Latest posts by Jack Follman
(see all)