Posted on December 8, 2021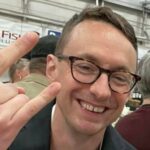 By Jack Follman, SuperWest Sports
E
ach year I like to create teams of the best freshman players—redshirt and true—and this year is the most-complicated ever because I'm not considering players who played in four games or more last year.
I don't think you can really count them as freshmen, and that makes this year's teams a little more shallow than usual.
Be sure to check out my All-SportsPac12 Teams as well.
First-Team Offense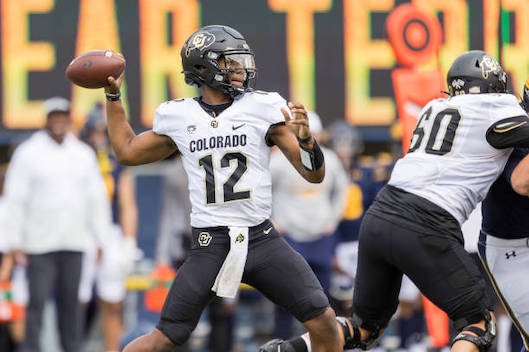 QB Brendon Lewis, Colorado – Lewis gets the nod over Dart to me. He had more numbers and more time leading Colorado and was more integral to his team.
RB Byron Cardwell, Oregon – Cardwell emerged as Oregon's Number Two running back when CJ Verdell went down with injury, and looks like he has a very high ceiling.
RB Jalen John, Arizona – He played in only two games in 2020, so I'm considering him as a redshirt freshman. He had nearly 300 total yards in 2021.
WR De'Zhaun Stribling, Washington State – Became a great target right away. He finished with more than 450 yards and four touchdowns.
WR Dorian Singer, Arizona – The Minnesota product had 18 carries for more than 300 yards in his first season.
TE Terrance Ferguson, Oregon – He came in as a freshman and played like a veteran with more than 100 yards receiving, two touchdowns, and a lot of blocking.
OL Josh Baker, Arizona – The only freshman starting offensive lineman this year.
OL Jackson Powers-Johnson, Oregon – Saw time on Oregon's stellar offensive line.
OL Bastian Swinney, Cal – Started a game for the Bears this year.
OL Garrett DiGiorgio, UCLA – Saw time as a freshman at UCLA.
OL Michael Mokofisi, Utah – Looked impressive in his time as a freshman.
First-Team Defense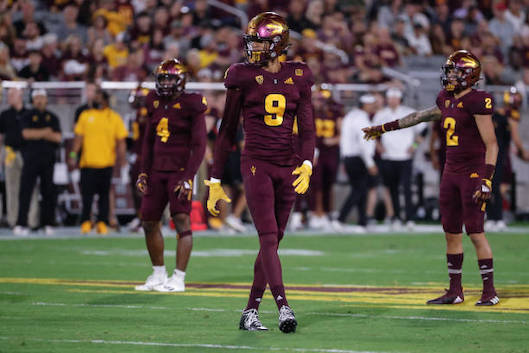 DL Junior Tafuna, Utah – No question, the Pac-12 Freshman Defensive Player of the Year.
DL Voi Tunuffi, Washington – Was one of the Pac-12's best pass rushing DTs as a true freshman.
DL BJ Green II, Arizona State – Three sacks in his freshman season.
DL Andrew Edson, Washington State – Showed up in his first season with 12 tackles and 2.5 sacks.
LB Carson Bruener, Washington – Came alive halfway through the season and finished with 70 tackles.
LB Eric Gentry, Arizona State – Earned Freshman All-American honors for his excellent first season.
LB Nate Ruchena, Cal – An amazing season for a freshman, leading with three interceptions in 2021.
DB Lu-Magia Hearns III, Cal – One of the best freshman corners in the nation, he finished with more than 25 tackles and an interceptions.
DB Calen Bullock, USC – At 6-foot-3 and 180 pounds with a lot of tackles and a couple of picks, this guy has a rather bright future.
DB Cole Bishop, Utah – Another budding young defensive back star, Bishop had a lot of tackles this season and some sacks.
DB Treydan Stukes, Arizona – A redshirt freshman who made a lot of plays this season.
First-Team Special Teams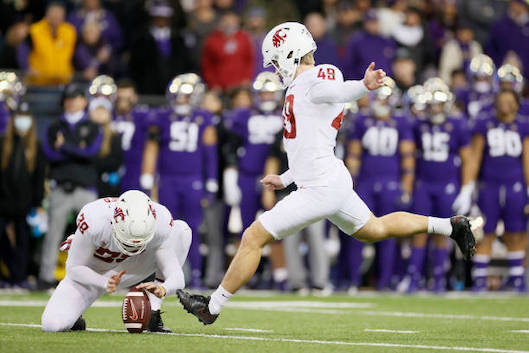 K Dean Janikowski, Washington State – Made my All-Pac-12 team as a freshman.
P Eddie Czaplicki, Arizona State – Had the best punt average of a freshman punter in the Conference this year.
Second-Team Offense
QB Jaxson Dart, USC
RB Stevie Rocker Jr., Arizona
RB EJ Smith, Stanford
WR Bryce Farrell, Stanford
WR Troy Franklin, Oregon
TE Moliki Matavao, Oregon
OL Faaope Laloulu, Oregon
OL Tyler Morano, Oregon State
OL Taleise Fuaga, Oregon State
OL Jonah Monheim, USC
OL Marcus Harper II, Oregon
Second-Team Defense
DL Korey Foreman, USC
DL Aliki Vimahi, Utah
DL Quinn Roff, Washington State
DL Jayson Jones, Oregon
LB Karene Reid, Utah
LB Femi Olajejo, Cal
LB Marvin Ham II, Colorado
DB Gunner Maldonado, Arizona
DB Jimmy Wyrick, Stanford
DB Macen Williams, Arizona State
DB Isaiah Young, Cal
Second-Team Special Teams
K Joshua Karty, Stanford
P Nick Haberer, Washington State
---
—More from Jack Follman—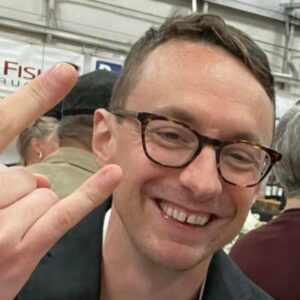 Latest posts by Jack Follman
(see all)