Posted on December 8, 2021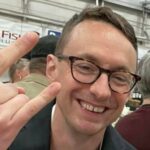 By Jack Follman, SuperWest Sports
M
y favorite post of the year is here! It's time to share my choices for the 2021 All-SportsPac12 Football selections, four teams deep.

You may find some names you thought were missing in the Pac-12 Conference teams, as well as some choices you disagree with at a position or two. Such is the nature of picking the best players among many good ones.
Every season brings its share of surprises, with players who seemed like sure First-Team selections falling off, and underrated players performing above expectations. This year is no different.
Below you'll find brief summaries for every player on the First and Second teams, with simple lists for teams three and four, and a table of player tallies by program at the bottom of the page.
You will also want to check out my SportsPac-12 All-Freshman Teams.
First-Team Offense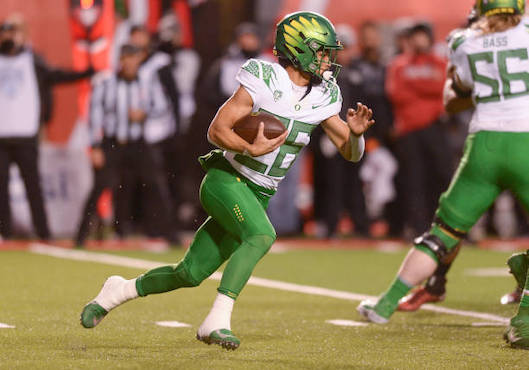 QB Cameron Rising, So., Utah – This may have been the worst Pac-12 quarterback season in Pac-12 history. I'm simply going with the QB who won the Conference with some bonus points by being a catalyst for his team rising up this year.
RB Travis Dye, Jr., Oregon – Dye was the heart and soul and go-to playmaker for Oregon this year while also being a rushing machine, racking up yards and touchdowns while also being a deadly pass catcher.
RB Tavion Thomas, Jr., Utah – There's a big logjam after Dye to my mind for the other First-Team spot. I'm giving Thomas the slight edge for his ability to score, and for leading the best team of the bunch.
WR Drake London, So., USC – It's sad an injury took London out this year, but that didn't keep him from becoming the Pac-12 Offensive Player of the Year, and rightly so. Truly an astonishing talent who topped 1,000 yards in limited time.
WR Travell Harris, Jr., Washington State – This was another hotly contested spot, actually between Harris and his teammate Jackson. Either could have taken it, but I'll give Harris the tiny nod.
TE Brant Kuithe, Jr., Utah – There were a lot of great TEs in the Conference this year, and Kuithe was the best of them. A dynamic weapon for the Utes, racking up catches, yards, and touchdowns.
OL Braeden Daniels, So., Utah – Daniels really came on as the year progressed, and he ended up being one of the best run-blockers in the nation by the end of the season.
OL T.J. Bass, Jr., Oregon – Oregon's OL doesn't have a Penei Sewell this year, but Bass was a standout all season, really excelling with Mario Cristobal's schemes, especially in run-blocking.
OL Kellen Diesch, Jr., Arizona State – A veteran stud, he was one of the highest-rated linemen in the Pac-12 all season, and a great blocker for Rachaad White. The best true left tackle in the Conference this year.
OL Abe Lucas, Jr., Washington State – A guy who has been one of the best blockers in the nation finished another lap around the Pac-12 as an elite talent, especially in pass blocking.
OL Nate Eldridge, Sr., Oregon State – The entire Beaver offensive line was lights-out in blocking all season, and the veteran Eldridge was probably the best of them.
First-Team Defense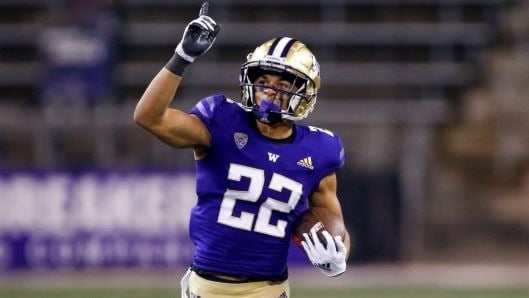 DL Brandon Dorlus, So., Oregon – Dorlus to me was the Pac-12's best defensive lineman in 2021, and he was particularly huge in Oregon's biggest games, including Ohio State. He looks like a future Pac-12 Defensive Player of the Year in 2022.
DL Kayvon Thibodeaux, So., Oregon – Thibodeaux took a step forward again in 2021 and was electrifying when opponents were in must-pass downs and situations. He was the Conference's best at getting pressure on passers all season.
DL Mika Tafua, Jr., Utah – Tafua quietly led the Pac-12 in sacks this year. He's been a complete edge dominator all season for the Utes.
DL DJ Davidson, Jr., Arizona State – Versatile and powerful, Davidson controlled the line of scrimmage and made plays in the backfield all 2021. One of the most-intimidating defensive players in the Conference this year.
LB Devin Lloyd, Jr., Utah – Lloyd turned in one of the greatest defensive seasons in Pac-12 history in 2021. Without question, the Pac-12 Defensive Player of the Year.
LB Noah Sewell, Fr., Oregon – Sewell built off of his stellar 2020 campaign and remained one of the best blitzing linebackers in the nation. He's scary good against the run in the middle and getting after the passer.
LB Avery Roberts, Jr., Oregon State – Roberts was a tackling machine and playmaker—a big part of why the Beavers had the big breakout year that they did.
DB Trent McDuffie, So., Washington – One of the most fluid cornerbacks the Conference has ever seen, he barely gave up passes all year and was also elite in run defense.
DB Kyler Gordon, So., Washington – Gordon was right there with McDuffie all year, one of the most-athletic players in the entire nation at any position.
DB Elijah Hicks, Sr., Cal – The Husky DBs might get a little more attention, but Hicks may have had the best season of any Pac-12 DB in 2021.
DB Daniel Scott, Jr., Cal – See what I said about Hicks above and you could probably say the same thing for Scott. He also had about as good a season as any DB in the Conference.
First-Team Special Teams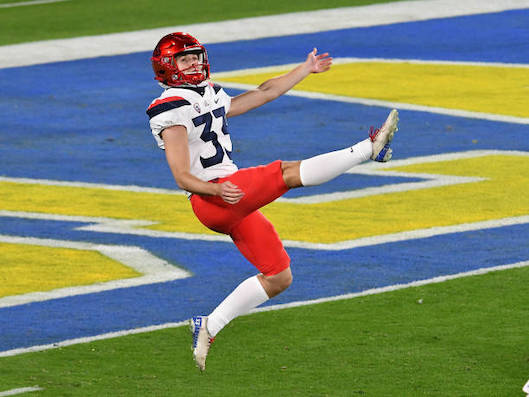 K Tyler Loop, Fr., Arizona – Loop didn't miss a field goal or extra point all year.
P Race Porter, Sr., Washington – A clutch punter who had one of the best averages in the nation.
R Britain Covey, Jr., Utah – Took two punts back for a touchdown, including a huge one against Oregon.
Second-Team Offense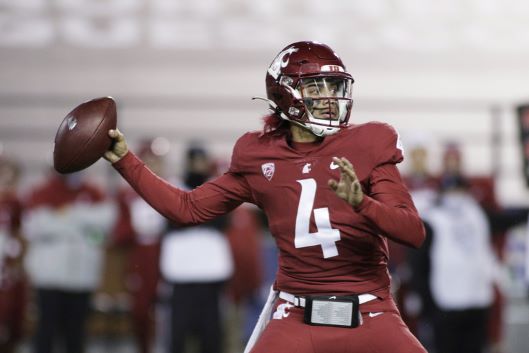 QB Jayden de Laura, Fr., Washington State – Honestly he may have been the most dangerous QB in the Conference this year, and a rare QB who was a game-breaker rather than a game manager.
RB B.J. Baylor, Jr., Oregon State – Baylor came out hot and kept it going through the season, one of the Pac-12's leading rushers.
RB Rachaad White, Jr., Arizona State – Tough call here between him and Charbonnet. White gets the edge for his receiving abilities.
WR Calvin Jackson Jr., Sr., Washington State – Jackson was right there with his teammate Harris as one of the most prolific pass catchers in the Conference.
WR Kyle Philips, So., UCLA – The small speedy receiver had another low-key big year and could be the Pac-12's best receiver in 2022.
TE Greg Dulcich, So., UCLA – Dulcich would usually be First-Team with the amazing year he had. It's just that Kuithe was so lights-out this year that blocks him.
OL Nick Ford, Jr., Utah – The Ute veteran really came on as the season progressed and finished another year as one of the best linemen in the Conference.
OL Dohnovan West, So., Arizona State – Ultra-talented interior offensive lineman who backs it up with skilled and tough play, a force inside for a third-straight year for the Sun Devils.
OL Sean Rhyan, So., UCLA – One of the most-talented linemen in the nation took a step up in 2021 and looks like he could now be a First-Round pick in 2021.
OL Joshua Gray, Fr., Oregon State – Gray was one of the Pac-12's best linemen as a freshman in 2020 and put together another strong year on Oregon State's stellar offensive line.
OL Bamidele Olaseni, Sr., Utah – The physical monster really put it together this year and stood out on the Utes' championship run.
Second-Team Defense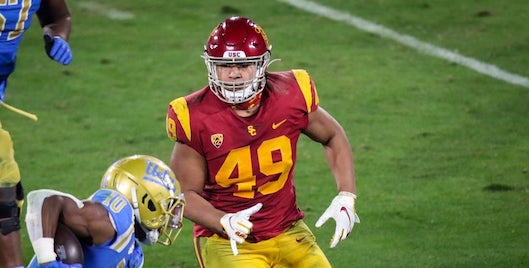 DL Popo Aumavae, Jr., Oregon – Aumavae emerged as one of the best run defenders in the Conference and was huge for the Ducks defense this season.
DL Tuli Tuipulotu, Fr., USC – Exceptional talent who can disrupt the quarterback and make plays in run defense as well.
DL Ron Stone Jr., So., Washington State – One of the reasons the Cougars had a good season was defenders like Stone emerging as All-Pac-12-level players.
DL Brennan Jackson, So., Washington State – One of the best pure pass-rushers in the Conference for a second-straight season. Turning into a star.
LB Drake Jackson, So., USC – Whether you list Jackson as a defensive lineman or a linebacker, he was one of the most-exciting and scary players in the Conference in 2021.
LB Nephi Sewell, Jr., Utah – The least-known Sewell brother actually could have been First-Team right there or ahead of Noah. He was that good.
LB Darien Butler, Jr., Arizona State – The Sun Devils had an excellent trio of linebackers this year and Butler was probably the best of the bunch.
DB Vonte Davis, Sr., Utah – A veteran force at the back of the Ute defense. A tough and dynamic player who helped the Utes get their pass defense back after some struggles in 2020.
DB Clark Phillips III, Fr., Utah – He's quickly turned into one of the Pac-12's best lock-down corners.
DB Verone McKinley III, So., Oregon – McKinley emerged as the most consistent playmaker in the talented Oregon secondary, picking off pass after pass.
DB Kyu Blu Kelly, Jr., Stanford – He made plays on the ball all season and was a rare bright spot on Stanford's defense.
Second-Team Special Teams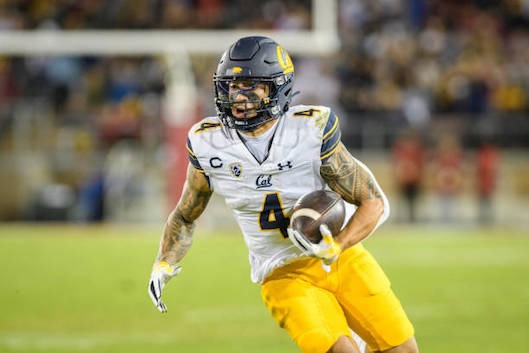 K Parker Lewis, Fr., USC – Was super accurate kicking field goals this year.
P Kyle Ostendorp, So., Arizona – Led the conference in punt average this season.
R Nikko Remigio, Jr., Cal – Was super consistent with kick returns this year and took one back for a TD.
Third-Team Offense
QB Chance Nolan, So., Oregon State
RB Zach Charbonnet, So., UCLA
RB Max Borghi, Jr., Washington State
WR Gary Bryant, Fr., USC
WR Trevon Clark, Sr., Cal
TE Benjamin Yurosek, So., Stanford
OL Ryan Walk, Jr., Oregon
OL Brett Neilon, Jr., USC
OL Andrew Voorhees, Jr., USC
OL LaDarius Henderson, So., Arizona State
OL Alex Forsyth, Jr., Oregon
Third-Team Defense
DL Junior Tafuna, Fr., Utah
DL Tyler Johnson, Jr., Arizona State
DL Van Fillinger, Fr., Utah
DL Otito Ogbonnia, Jr., UCLA
LB Nate Landman, Sr., Colorado
LB Jahad Woods, Sr., Washington State
LB Marqez Bimage, Sr., Cal
DB Mykael Wright, So., Oregon
DB Jack Jones, Sr., Arizona State
DB Armani Marsh, Jr., Washington State
DB Qwuantrezz Knight, Sr., UCLA
Third-Team Special Teams
K Camden Lewis, So., Oregon
P Josh Watts, Jr., Colorado
R Kazmeir Allen, So., UCLA
Honorable Mention Offense
QB Dorian Thompson-Robinson, Jr., UCLA
RB Keaontay Ingram, Jr., USC
RB Brittain Brown, Sr., UCLA
WR Trevon Bradford, Sr., Oregon State
WR Stanley Berryhill III, Jr., Arizona
TE Dalton Kincaid, Jr., Utah
OL Brandon Kipper, Jr., Oregon State
OL Jaxson Kirkland, Jr., Washington
OL Paul Grattan, Sr., UCLA
OL Jake Levengood, So., Oregon State
OL Nous Keobunnam, Sr., Oregon State
Honorable Mention Defense
DL Thomas Booker, Sr., Stanford
DL Datona Jackson, Sr., UCLA
DL Tuli Letuligasenoa, So., Washington
DL Mo Diallo, Sr., Arizona
LB Cameron Goode, Sr., Cal
LB Omar Speights, So., Oregon State
LB Carson Wells, Jr., Colorado
DB Jay Shaw, Sr., UCLA
DB Quentin Lake, Jr., UCLA
DB Chase Lucas, Sr., Arizona State
DB Brendan Radley-Hiles, Jr., Washington
Honorable Mention Special Teams
K Dean Janikowski, Fr., Washington State
P Ben Griffiths, So., USC
R Kyle Philips, So., UCLA
SportsPac12 Selections by Program
| Team | 1st Team | 2nd Team | 3rd Team | HM | Total |
| --- | --- | --- | --- | --- | --- |
| Utah | 7 | 5 | 2 | 1 | 15 |
| UCLA | 0 | 3 | 4 | 7 | 14 |
| Oregon | 5 | 2 | 4 | 0 | 11 |
| OSU | 2 | 2 | 1 | 5 | 10 |
| USC | 1 | 3 | 3 | 3 | 10 |
| WSU | 2 | 4 | 3 | 1 | 10 |
| ASU | 2 | 3 | 3 | 1 | 9 |
| Cal | 2 | 1 | 2 | 1 | 6 |
| Washington | 3 | 0 | 0 | 3 | 6 |
| Arizona | 1 | 1 | 0 | 2 | 4 |
| Stanford | 0 | 1 | 1 | 1 | 3 |
| Colorado | 0 | 0 | 2 | 0 | 2 |
---
—More from Jack Follman—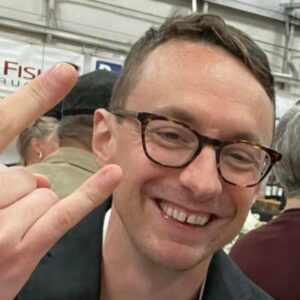 Latest posts by Jack Follman
(see all)