Posted on March 30, 2021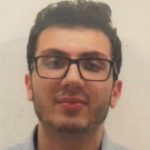 By Anthony Gharib, SuperWest Sports
A
couple of months ago if you had told me USC basketball would have a season like they are having, would I have been satisfied?
It's possible, but far less fulfilling things have happened this year. March Madness has been as eventful as ever.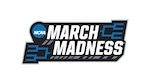 The story of Oral Roberts shocking Ohio State in the first round and Abilene Christian taking down Texas. Sister Jean and Loyola Chicago sneaking into the Sweet 16 only to lose to a stronger Cinderella in Oregon State, are all moments to remember.
The games have captivated the college basketball community as much as before.
For me, it's been one of my favorite memories of watching basketball. To watch USC compete at the biggest level and on the brightest of stages has been unbelievable.
When I started this column three months ago, the possibility of an Elite Eight run in March Madness seemed pretty unlikely. They had just lost to Colorado and we knew little about what would eventually happen.

But, they turned it around, like they have so many times this season. Their play over the season has become enjoyable to watch—tough on defense, outstanding at rebounding, and playing collective basketball.
Me being a dramatic columnist, I wrote that they would shock the Pac-12 and potentially compete for the title. Sure, I was right, but they exceeded all of our expectations and went on a memorable run.
It didn't come easy though. Even though they hit a walk-off three against UCLA, the regular season ended poorly, as they basically handed the championship to Oregon, then lost to Colorado for the third time this season in the Pac-12 tournament.
As March Madness approached, I was still optimistic.
However, like much of this season, the Trojans showed up and played hard and had an edge on both sides of the ball.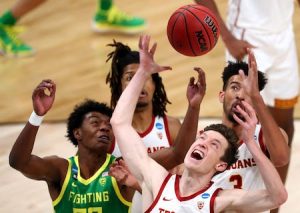 And it wasn't just freshman forward Evan Mobley that had an immense impact on the team, but his brother Isaiah, junior guard Drew Peterson, sophomore guard Ethan Anderson, senior guard Tahj Eaddy, redshirt senior guard Isaiah White and senior forward Chevez Goodwin all came to play.
You know the cliche saying: "Together everybody achieves more." And in the case of USC, it has been even more evident during their play in March Madness.
They have highlighted why the Trojans were never just a one-man squad, but a complete team. And I'd be remiss if I did not also mention the outstanding play of sophomore forward Max Agbonkpolo.
Their opening victory against Drake showcased their ability to defend the ball at a high level. They suffocated the Bulldogs in the second half and looked extremely comfortable on the offensive end.
It set up a matchup against Kansas that many USC fans will never forget.

The game was simply a thumping with the Trojans dominating early on against the national powerhouse known for their basketball program. USC looked confident, while the Jayhawks looked out of place, stagnant and scared on the offensive end.
It was an impressive outing that resulted in a 34-point blowout, sending college basketball Twitter into a frenzy.
All that Trojan fans had preached and bragged about throughout the season finally came to fruition at the most important point of the season. And whether the skeptics liked it or not, the Pac-12 quickly established itself as a powerful basketball conference.

Ironically enough, the Sweet 16 matchup came against another Pac-12 team—Oregon.
In the regular season, USC took down the Ducks handily after a hot shooting performance from Eaddy.
In Sunday's matchup, it took multiple efficient performances to tower over Oregon.
White had 22 points, while only missing two field goals. Eaddy dropped 20 on 7-of-11 shooting. The dominant Mobley Brothers combined for 23 points—all while shooting a combined 66% from the field. Evan himself only had 10 points, but dropped eight rebounds, six assists and two blocks.
So much for Oklahoma State's Cade Cunningham being the unanimous first-round pick. Is it too late to shift some draft boards?
The Sweet Sixteen game was yet another moment that showed just how deep and talented this USC squad is.

Even though a matchup with Gonzaga awaits on Tuesday, it doesn't matter what happens because this season was as enjoyable a season as I and any USC fan could have expected.
Now back to the question: A couple of months ago if you had told me USC basketball would have a season like they are having, would I be satisfied?
Ten times out of 10, yes.
During a global pandemic and a forgettable time in our country, the Trojans gave us something we'll never forget.
---
—More from Anthony Gharib—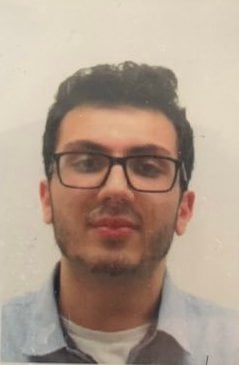 Latest posts by Anthony Gharib
(see all)