Posted on April 13, 2021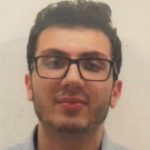 By Anthony Gharib, SuperWest Sports
I
n the aftermath of March Madness, Pac-12 teams are already making moves.

Arizona canned Sean Miller last week after an extremely successful tenure as head coach of the Wildcats, in which he led Arizona to seven NCAA appearances, three Elite Eight appearances, and five conference championships.
However, his legacy is marred by the 2017 FBI investigation into recruiting corruption, and the subsequent NCAA Notice of Allegations, which looms like a dark cloud over the program.
Firing Miller was necessary to set things right in Tucson.
Larry Krystkowiak ran a clean program in Salt Lake City, but his 183-139 record over 10 years ultimately wasn't en0ugh for Utah administrators to justify his hefty $3.8M per year contract—especially after a disappointing 12-13 season.

On the other hand, UCLA is hoping to jumpstart another college basketball dynasty by extending head coach Mick Cronin's contract through the 2026-27 season. And rightfully so, since Cronin propelled the Bruins back to basketball relevancy in the two years he's been in Westwood.
Similarly, Oregon State gave Wayne Tinkle a four-year extension to reward him for his team's Elite Eight run in the tournament—and to keep other programs from sniffing around their suddenly hot head coach.
Those moves compelled me to look at USC head coach Andy Enfield's contract—which runs through the 2022-23 season—and wonder: Should it be extended too?
Say what you want about Enfield, but he's done an outstanding job since coming to USC eight years ago.
The Trojans were still recovering from a drop-off after the successes they enjoyed in the late 2000s under Tim Floyd. Multiple losing seasons, including a 6-26 campaign in 2012, led to Enfield's hire, enabling him to save the day.

It took time, but it can't be denied that he has brought USC back to basketball relevancy. If it were any other coach at any other school, the accomplishments itself would be more than enough to bargain a new contract.
Enfield has had five 20-plus-win seasons in the last eight years, all five in the last six campaigns. For context, the Trojans only had three in the eight years prior to his hire, all of them coming before the 2010 season.
He has also taken USC to three NCAA tournaments, and everyone agrees it should've been four after their successful 24-win season in 2018, following a four-year drought.

Most importantly, Enfield reestablished Trojan basketball as a college basketball power, putting it back on the map as a prized recruiting destination.
More and more top high school ballers have become comfortable choosing USC for basketball, and not just football.
In his first year, the Trojans were ranked sixth in the Pac-12 for their recruiting.
Enfield's recruiting classes hovered around the sixth-to-eighth-best for a couple of years, until the 2018 boom, which might foretell the future of USC basketball under his direction.
The Trojans landed five-star guard Kevin Porter Jr. alongside four-star guard Elijah Stewert and forward J'Raan Brooks.
That season might not have been successful, but it set the tone for the following year's recruiting class, in which Enfield pulled in multiple huge recruits: Five-stars Isaiah Mobley and Onyeka Okongwu, four-star Max Agbonkpolo, and three-stars Ethan Anderson and Drake London.
Not only were all of them outstanding players for USC, but they also opened the door for more local talent to pay more attention to Trojan hoops.

And of course, it set up Evan Mobley's choice to come to USC, which he said turned out to be better than he had expected, and a great experience overall.
Those words, coming from a top-two pick in next year's NBA draft, might be the greatest recruiting testimony Enfield could hope to share with potential recruits.
Even though it's still early in the recruiting process, the Trojans currently stands No. 1 in the Pac-12 in the 247sports Composite rankings.
Multiple four-star recruits, including Reese Waters and Malik Thomas, have propelled USC to that ranking, alongside three-stars Harrison Hornery and Kobe Johnson.
And that doesn't include a hard commit from East Los Angeles College forward KJ Allen.
The best part of this fresh 2021 recruiting class is that four of the five players are local products—jumping on the moniker created by football to "Take Back the West."

If they hold on, it'll be the first time the Trojans have had the best recruiting class in the Conference since the summer of 2007, when O.J. Mayo and Davon Jefferson committed.
All of this—not to mention how Enfield has lived off the transfer market, building a culture where transfers can be comfortable joining—warrants a much-deserved contract extension.
However, like much of Enfield's tenure at USC, there is a "but," and the but is as clear as ever—his success in the tournament has been limited.
Sure, this season's March Madness run to the Elite Eight was spectacular, captivating, and outstanding to cover and watch. But the question remains: Is it sustainable?

With Evan Mobley, Tahj Eaddy and (most likely) Isaiah White gone, next year's Trojans will be without three important rotational studs. Fortunately, Chevez Goodwin announced on Tuesday that he will be returning for 2021-22.
And if Isaiah Mobley declares for the draft, you can probably kiss next season's hopes of a run in the tourney goodbye.
At a school like USC, where supporters pride themselves on winning championships and competing consistently across all sports, Enfield will be expected to continue building the program.
Can he pull it off again?
A new season with new players will be yet another challenge, but if he does what he's done before, don't be surprised if he turns a group of unfamiliar players into campus heroes.
And if he does that, his contract deserves to be extended the length of Galen Center.
---
—More from Anthony Gharib—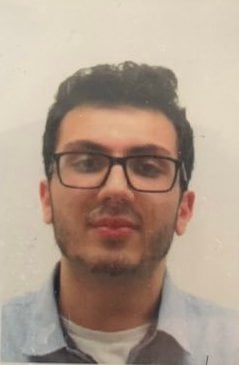 Latest posts by Anthony Gharib
(see all)