Posted on July 31, 2020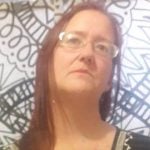 By Kim Doss, SuperWest Sports
The Pac-12 released its Conference-only football schedule on Friday along with updates about other fall sports.

Commissioner Larry Scott, Arizona State Athletic Director Ray Anderson, Stanford head football coach David Shaw and Dr. Doug Aukerman, who leads Oregon State's Sports Medicine department, told the media that football teams would be allowed to begin 20-hour training on Aug. 3 and regular training camp on Aug. 17. The other fall sports can begin training on Aug. 15.
The most dramatic changes to the schedule were the additions of an extra game to each team's slate and the move of two rivalry games to the first week of play. Both the Arizona State-Arizona and USC-UCLA games are scheduled for Sept. 26, the opening weekend.
"One of the aspects of the thinking that went into USC and UCLA being early—in this case the first week—and that went into Arizona and Arizona State being early is we realize that at the moment those are real hotspots and the requisite authorities and approvals that are necessary are not there yet," Scott said.
"By putting them the first week, in the event that these two teams in each of those two markets playing against each other winds up not being possible, they become very easy to reschedule."

The idea of rescheduling games is built into the schedule. It includes a bye week, then an empty week at the end of the season. Those weeks will be used in the event that games must be canceled to accommodate COVID-19 issues on rosters or in Pac-12 cities.
The release of the schedule is one step towards a meaningful football season, but all four officials stressed that there were still no guarantees.
"I think we are all trying to take a step at a time," Scott said. "We are cautiously optimistic sitting here today. But as Dr. Aukerman mentioned, what we've tried to reinforce, there are elements outside our control that are gonna have a lot of influence on that question."
To make that possible, the Conference has laid out some basic guidelines while leaving other details, like whether to have fans in attendance, up to the individual institutions and their local governments. The Conference-wide rules focus primarily on keeping student-athletes from introducing the virus into the group upon arrival on campus.

"We have all agreed upon a standard protocol for bringing student-athletes on the campus and that includes a period of self-quarantine, and then symptom-reporting when the athletes come onto campus," said Dr. Aukerman, who heads the Medical Advisory Group.
"And then we're all doing a surveillance PCR test when they come to campus prior to clearing them to get released into doing physical activity. So, that is standardized across our institutions and was a part of the policy that the Medical Advisory Group developed."
If the league is able to follow the path it has laid out, the Pac-12 Football Championship game will be held on campus either Dec. 18 or Dec. 19 before moving to Las Vegas in 2021.
Those who compete in fall Olympic sports—women's volleyball, men's and women's soccer, and men's and women's cross country—can expect to have a "very robust" conference-only schedule released in the next few days. They, too, will begin play the weekend of Sept. 26.
"The exact details of those schedules need to be tweaked following our conversation today," Scott said.
Scott emphasized that the health and safety of the student-athletes were foremost in everyone's minds during the process, but that he had been hearing from athletes who were anxious to have the opportunity to play this year.
"We feel a tremendous obligation, however, for the health and well-being of our athletes, including their mental health, to provide every opportunity possible to be able to play," Scott said.
"We understand how important it is, whether it's college football, women's soccer, volleyball, to be able to practice with your team, being able to play if possible, if it can be safe. We understand because we've heard loud and clear."
---
—More from Kim Doss—