Posted on November 29, 2022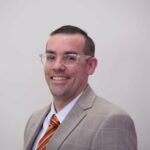 By Matt Wadleigh, SuperWest Sports
T
he college football regular season has come to a close after another wild weekend.
The Mountain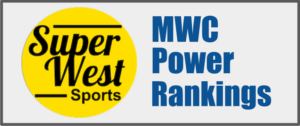 West Conference title game will be Boise State against Fresno State.
Here are the final regular-season power rankings for the 2022 season, and the No. 1 spot could flip if the Bulldogs defeat the Broncos.
1. Boise State Broncos (9-3, 8-0)

◄►
T
he Broncos haven't lost a MWC game and only lost to BYU in the past couple of months. They are a legitimate team this season.

They face Fresno State, but this is a much different Bulldogs team than in October.
Jake Haener and Evan Williams are healthy, and Fresno State has won seven straight games.
2. Fresno State Bulldogs (8-4, 7-1)

◄►
F
resno State began the year 1-4, including a loss to UConn.

Then, somehow, they flipped the switch and ended at 8-4 with the West Division all locked up.
If they beat Boise State this weekend, the top spot is theirs, and Jeff Tedford looks like a hero in the Valley.
3. Air Force Falcons (9-3, 5-3)

▲1
A
ir Force shut down the high-powered SDSU offense in a defensive slugfest.

The Falcons have been a top team in the MWC all year long, but a 5-3 record in the Conference is a tough pill for them to swallow.
4. San Diego State Aztecs (7-5, 5-3)

▼1
T
he Aztecs turned things around completely after firing their OC and naming safety Jalen Mayden as the starting QB.

The only games they lost were to Air Force and an ugly, late-minute collapse to Fresno State.
The Aztecs are also reportedly set to play in the Hawai'i Bowl against Middle Tennessee State.
5. Wyoming Cowboys (7-5, 5-3)

◄►
W
yoming had a decent start to the year, but lost to Boise State before getting shut out against

Fresno State to end the year.
Still, it was a successful season for the Cowboys in Laramie and they should be headed to a bowl game.
6. San Jose State Spartans (7-4, 5-3)

▲1
T
he Spartans were on top of the West Division before losing to Fresno State.

Nonetheless, the Spartans finished with seven wins, and head coach Brent Brennan might be leaving for a promotion after another strong year in Northern California.
7. Utah State Aggies (6-6, 5-3)

▼1
T
he Aggies had just one win to begin the year, but they put together an impressive five-game

winning streak before falling to Boise State this past weekend.
The Aggies are holding their breath on a bowl game bid.
8. UNLV Rebels (5-7, 3-5)

◄►
U
NLV began the year 4-1, but they won just one of their final seven games in a gigantic collapse for

Marcus Arroyo's team.
Arroyo's name was a popular one for the head coach openings, but not after a late-season disaster: He was fired on Monday.
9. Colorado State Rams (2-9, 2-5)

▲1
C
olorado State was one of the worst teams in all of college football before managing to win three

games toward the end of the year.
If it weren't for the pure brutality of the rest of the MWC, the Rams would be much lower.
10. Hawai'i Rainbow Warriors (3-10, 2-6)

▼1

Hawai'i won just three games this year, but the Rainbow Warriors' future is looking bright with Tommy Chang as the head coach on the Island.
11. Nevada Wolfpack (2-10, 0-8)

◄►
N
evada won two games to begin the year, then stopped winning games.

They finished with zero MWC wins, and the losses of Carson Strong and Romeo Doubs to the NFL were tough ones.
12. New Mexico Lobos (2-10, 0-8)

◄►
H
ow do you decide between New Mexico and Nevada?

Flip a coin.
Both teams were terrible, and neither one got a victory in MWC play.
---
—More from Matt Wadleigh—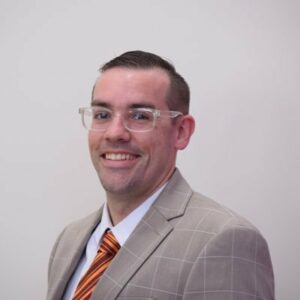 Latest posts by Matt Wadleigh
(see all)