Posted on September 3, 2020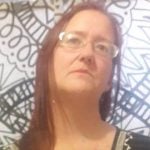 By Kim Doss, SuperWest Sports
T
he rumor mill over the past week has been that the Big Ten might be getting testing capabilities that would allow them to return to sports—well, to football, anyway—sooner than expected. The Pac-12 hasn't been part of that discussion.
On Thursday afternoon, that changed.
The Conference announced it has entered into a partnership with Quidel Corporation that would allow rapid turnaround of daily testing of all Pac-12 student-athletes who play "close-contact" sports.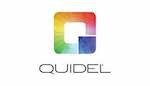 Testing machines from Quidel Corporation, known as the Sofia 2, will be delivered to all athletics departments at all 12 universities by the end of September, per the conference. The League's sports planning committees will begin reviewing the testing and put together a plan for return to competition.
When the Pac-12 announced it was postponing all competition until after Jan. 1, 2021, testing was one of the major roadblocks to safely resuming contact sports. With people in many places waiting weeks for test results, there were concerns that the athletics departments would be unable to find infections before they turned into outbreaks. The added strain on local contact-tracing resources was also an issue.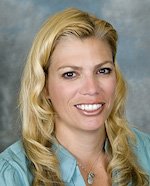 "With this new development with a test frequently, we can potentially get anybody who's infectious out of practice," said Dr. Kim Harmon, Section Head of Sports Medicine for the University of Washington. "And so we can hopefully keep the virus from spreading within the sport activities. And so that was one of our primary concerns is that we, as a conference, didn't want to have widespread transmission of the disease because of the sport activity itself. And so our athletes will be no more at risk than the students that are on campus, and maybe have less risk because the frequent testing."
While the testing agreement with Quidel could pave the way for Pac-12 basketball to return in November or December, it's less likely that it would move the start of football dramatically.
Commissioner Larry Scott said that they have always agreed that football needs at least six weeks preparation time. That will be difficult to do in the fall for reasons that go beyond testing.

"We've said all along, we're going to let the science and the data and what our public health officials are telling us drive our decision-making," Scott said. "We didn't have the government approvals that we needed (in August). Sitting here today, we don't have the government approvals we need. If we wanted to start training camp in Oregon tomorrow in football, we could not. If we wanted to start in our four California schools, we could not."
Scott did hold out hope that there could be a postseason for Pac-12 football even if play doesn't start until January. That is one of many things he is discussing with Big Ten Commissioner Kevin Warren.

"I said to Kevin, a high priority for the Pac-12 would be trying to align our seasons in a way that not only for our student-athletes could we have a Pac-12 Championship game and champion, but it'd be awesome to have some of the traditional postseason opportunities the Pac-12 and Big Ten have enjoyed with each other over many, many decades," Scott said.
For basketball, the start date will likely be influenced by what the NCAA decides later this month. Start dates ranging from late November to early December have been floated, and the Conference may be in a better position to start basketball then. How it will look is still a question, though.
Scott said that Conference leadership is still opposed to a bubble environment for student-athletes. The idea of having mini-bubbles where four teams meet and play in one location is a possibility, though.
Whether the basketball season is confined to conference play is also still up in the air. When asked how the Conference would assure that opponents would be following similar testing protocols, Scott didn't have a firm answer.

"This arrangement we have with the Pac-12 is groundbreaking and we have not had similar discussions with the other conferences," said Doug Bryant, President and CEO of Quidel.
Bryant added that they might be able to provide additional help to alleviate the concerns about opponents' testing protocols and capabilities as their manufacturing capacity increases over the next several weeks. In all likelihood, that won't be possible until at least basketball season, though.

As for other concerns that were on the top of the list back in August, especially the risk of myocarditis, the medical professionals are still trying to gather data on that. Harmon said that the Pac-12 has been running cardiac testing on student-athletes in combination with both PCR and antibody testing for COVID-19.
The results have been "reassuring," in her words, but still incomplete. While she stressed the need to be vigilant, she said that they were comfortable proceeding with the addition of daily testing.
"I won't commit today to when we're going to be returning to play in football or basketball because there's additional issues we need to work through with our public health officials, with our campuses," Scott said. "Make no mistake, thanks to Quidel and this partnership, this is a huge step forward. And we're going to advance the data and knowledge."
---
—More from Kim Doss—