Posted on October 30, 2020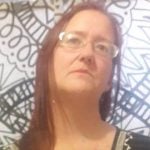 By Kim Doss, SuperWest Sports
In the world of college athletics, it's been a long while since the Pac-12 announced that no league sports would be played in the fall and winter of 2020.

Daily testing, a desire not to be left behind when the Big Ten succumbed to playing in the fall, state and local authorities finally giving stamps of approval in California and Oregon, and the very real financial implications of sitting out, has brought us to the point where we're less than a month from the tip off of the college basketball season—even on the West Coast.
But what is that season going to look like? That's still at issue.

The NCAA has mandated that the women can play up to 25 regular-season games if they don't participate in a multi-team event. If they choose to play in a MTE, teams can have up to four games in that event plus an additional 23 contests for a season of up to 27 games.

The Pac-12 coaches have already voted to fill almost the entirety of the season with conference games. Unlike a regular season, when the Conference mandates an 18-game league schedule, teams will play everyone in the conference twice this year for a total of 22 games.
For a team playing a 25-game schedule, that means there will be only three non-conference games on their schedule before they jump headlong into one of the toughest leagues in the conference. ESPN's "Way-Too-Early" Top 25 projects four Pac-12 teams in the top 10 again this season and there are once again multiple Final Four prospects scattered around the league.
ESPN's Women's Basketball Way-Too-Early Top 10
1. South Carolina
2. Stanford
3. Baylor
4. UConn
5. Louisville
6. Mississipi State
7. NC State
8. Arizona
9. UCLA
10. Oregon


There are a couple of reasons why the Pac-12 coaches decided to forego almost the entire non-conference season. For one, the coaches want to stay local during non-league play, and there are few options for them that don't require flights. A team like Oregon might play non-conference against schools like Portland, Portland State and Seattle to avoid non-conference travel.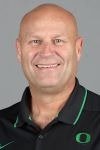 "That's what it looks like," Oregon head coach Kelly Graves said when asked about plans for the non-conference. "I can't announce that until I get the contracts back, but I think we're going to stay local."
At Colorado, Coach JR Payne said that they're also still working out contracts.

"We've decided we are playing Air Force and Denver," she said. "The third game is still up in the air."
Payne is trying to schedule that third game with a "driving school," such as Colorado State, Northern Colorado or Wyoming, but working out dates can be tricky.
For the Pac-12, that essentially means that there will be no marquee non-conference matchups that feature their teams. The marquee games that were scheduled, like Baylor vs Oregon, have been put off.

Arizona had upgraded its non-conference schedule dramatically this season after playing a rather soft pre-conference slate the last several years. The pre-coronavirus non-conference schedule included Gonzaga, Texas, and an MTE with Arkansas. With the emphasis on local travel, it's far more likely that they will face nearby squads like Northern Arizona, Grand Canyon, UTEP or the schools in New Mexico. Those opponents have not yet been announced as the contract negotiations continue.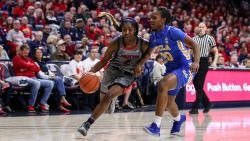 There will be a sudden jump up in competition when those handful of non-conference games conclude. The league lost several stars after last season, but there are always players ready to step into those starring roles.
Perhaps the biggest returner will be Arizona guard Aari McDonald, who opted to return to school instead of going on to the WNBA last season.
McDonald was crowned the top shooting guard in the nation last year and was the Pac-12 Defensive Player of the Year. She has led the league in scoring and steals for two straight seasons and was third in the nation in scoring two years ago.

There are lots of high-level returners joining McDonald. UCLA's Michaela Onyenwere, USC's Alissa Pili and the group at Stanford, among many others.

That formidable group of returners is bolstered by countless top 100 recruits who will be suiting up for the first time as Pac-12 student-athletes. Three Pac-12 schools landed top 10 recruiting classes according to HoopGurlz. Oregon leads the charge with the No. 1 class with Stanford (6) and California (7) not far behind.

Even those schools that didn't find their entire class at the top of the rankings managed to snag at least one Top 100 recruit. Oregon State's top freshman was No. 21 Sasha Goforth. Arizona nabbed No. 26 Lauren Ware. USC has No. 41 Jordyn Jenkins. Kennady McQueen of Utah was No. 58. Washington's best-ranked recruit is No. 61 Alexis Whitfield.

With Cal, Utah and Washington all making good hauls on the recruiting trail, those at the top of the league can't be comfortable—and they don't have the comfort of possibly missing a dangerous team here or there. This year, the round-robin schedule means that everyone will have to prove it every weekend.
---
—More from Kim Doss—