Posted on April 6, 2020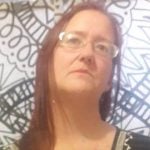 By Kim Doss, SuperWest Sports
Softball Repercussions
For softball, the NCAA decision to extend eligibility means that not only seniors, but everyone who was on a softball roster this season, has an extra year. The Pac-12 was entering its first weekend of conference play when the season was canceled, so that's understandable. It does leave several loose ends, though.
A big one for UCLA and Arizona softball is intertwined with USA Softball. The Bruins had two current players on the Olympic squad and the Wildcats had one. Rachel Garcia, Bubba Nickles and Dejah Mulipola were all taking a semester off school and a season away from their teams to pursue their Olympic dreams.

With the postponement of the 2020 Olympic Games until the summer of 2021, that would seem to require these three players to take yet another season off next year if they still want to play in the Olympics. Considering that softball won't be in the 2024 games, it's difficult to see them not jumping on what might be their only chance to get the "OLY" designation next to their names.
Would they be allowed to come back to school, then join the team after the 2021 Women's College World Series? If not, will they still want to come back to college softball after being away for two years? 

The official word from USA Softball came in a press release on March 31, but it didn't provide much clarity for the future, as is to be expected. The national governing body for the sport announced that this year's Stand Beside Her tour was canceled.
"As it relates to the U.S. Olympic Softball Team and any potential new dates and stops for the 'Stand Beside Her' tour, presented by MLB, there are still a lot of moving pieces and discussions to be had before determining appropriate next steps," the release read.
For those who were actively on their teams' rosters this season, there are countless questions to work out. The biggest relates to scholarships.
The NCAA's decision allowed an extra year of eligibility for softball players. It did not, however, require schools to give that year or guarantee scholarships for players. 

Some schools have been very supportive of the move. Arizona Athletic Director Dave Heeke tweeted before the decision that despite the challenges presented by allowing extra eligibility, it was "the right thing to do."
On the other hand, the Ivy League announced on Thursday that it will not be granting the extra year of eligibility if a student has already graduated. This is an extension of the Ivy policy to not allow players to compete after graduation even if they have eligibility left and could continue as a graduate student.
Some fans are concerned about the underclassmen—especially incoming recruits who have already signed—and the scholarship issue. With the budgets of schools potentially being hit both by economic downturn affecting states' coffers and the willingness of donors to give, the financing of scholarships is certainly a concern. 
Most spring sports are equivalency sports that allow splitting of scholarships between players. Will some athletes find their pieces of the pie getting smaller? That's certainly something to watch.
Basketball Repercussions
The question about what would happen to winter athletes who didn't get to complete their championships was more controversial than the idea of granting eligibility relief to spring students who completed roughly half of their seasons.
For many, it was easy to say that there should be no relief because most teams had already completed their seasons and wouldn't be moving on to the tournaments anyway. That wasn't true for every conference, of course, but the Pac-12 did complete its women's tournament. 

Still, up to eight of the league's 12 teams were headed for more. Six teams were expected to get NCAA Tournament bids, with five of those teams hosting, and another one or two would have been in the WNIT.
With the seniors now informed that their college careers were officially over, it was time to move on. Some are looking forward to the WNBA Draft on April 17. Others are looking to Europe in the winter. Others are moving on to life after basketball.
That doesn't mean that those with existing eligibility were set, though. There were still questions about early entry into the WNBA Draft for eligible juniors…and that ever-present portal.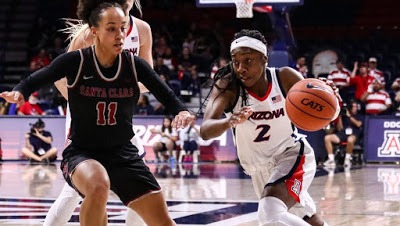 The biggest announcement was the return of Arizona's Aari McDonald for her senior season. With WNBA scouts taking a close look at her all season and predictions of her going anywhere from No. 5 to the second round, it was a real possibility that the Wildcats might lose their catalyst.
With most of the league's top players on their way to the next stage in their basketball lives, and in the final four of countless national awards, coming back meant possibly being the face of the league. Leaving meant getting on with life for her and her fiancé, who proposed after the Wildcats' loss in the Pac-12 semifinals.
The possibility of a great season for McDonald and her team brought her back to Tucson. Considering the uncertainty around pro sports and the WNBA's summer season, it was probably for the best.

As for others who are returning to the college game, they won't all be returning to their current teams. The portal has claimed several players already. From 2020 stars like Oregon State's Destiny Slocum to those who sat out with injury like Stanford's DiJonai Carrington to bench players looking for playing time like Arizona's Bryce Nixon.
Slocum and Carrington are both in unique positions in that they can play immediately. Both will be grad transfers with one year of eligibility left. For Slocum, it will be her second transfer. She ended up in Corvallis after spending her freshman season at Maryland.
Either would be a big get for a team that just needs one piece for that title run. As we saw with Minyon Moore and Ja'Tavia Tapley last season, they could make that move within the conference for a little bit of extra spice.
Stay tuned…
---
—More from Kim Doss—