Posted on September 24, 2020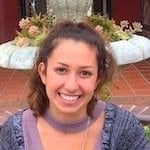 By Gianna Cefalu of Dash Sports TV for SuperWest Sports
A
lex Smith is the greatest quarterback to play in a Utah jersey. Smith has left a profound impact on Utah Athletics, as he became a nationwide success and was the number one overall draft pick in the 2005 NFL draft.
Sure, some would consider Tyler Huntley worthy of that title; he had an impressive 2019 season, leading the Utes to an 11-3 record and their second straight Pac-12 championship appearance. Huntley has since moved on to the NFL, where he was subsequently picked up by Baltimore as an undrafted free agent signed to their practice squad. He is now in a good place, shadowing MVP quarterback Lamar Jackson.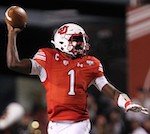 An argument can be made that Huntley is Utah's most effective quarterback in program history. Huntley finished first in the Pac-12 in efficiency rating at .731, and only threw four interceptions in 2019.
Huntley had his best season in 2019, but Utah as a whole didn't finish the season on a high note. They lost to Oregon in the Pac-12 championship and to Texas in the Alamo Bowl.
Huntley's inability to complete the regular season brings up the real question: who is Utah's greatest quarterback of all time?
For starters, there's a key difference that makes Smith the best quarterback in Utah history: his impressive 21-1 record. Huntley also won quite a few games, but had more losses as he went 23-10.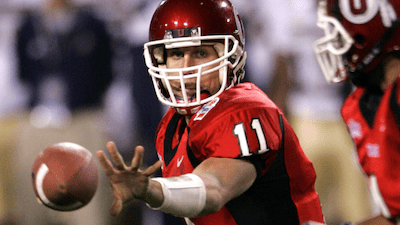 Smith assembled 6,752 yards in total offense coupled with 62 touchdowns in his Utah career.
He also led the Utes to an undefeated 13-0 season in 2004 under head Coach Urban Myer. Utah finished off their historic run by dominating No. 19 Pittsburgh in the Fiesta Bowl, 35-7.
And to top it off, the Utah legend was inducted into the Utah Athletics Hall of Fame on September 11, 2020. Smith's stats sure proved that he's had an impressive college career, but how did his collegiate success translate into the NFL?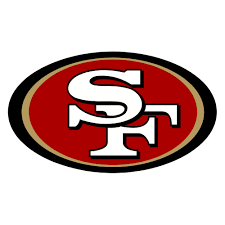 Before ever considering The University of Utah, I tuned in to watch Smith and the San Francisco 49ers play every Sunday. The transition from a Heisman finalist to an NFL starter wasn't as smooth as predicted. Smith struggled during his rookie season, putting up just 875 total yards — a far cry from his collegiate excellence.
Smith started to slowly show more consistency with the Niners, as he assembled his best numbers in the 2011 season with 3,144 passing yards. His vast improvement can be attributed to first-year head coach Jim Harbaugh. Harbaugh miraculously transformed the 49ers program, with a 13-3 record in his first season at the helm.
Unfortunately for Smith, Harbaugh replaced him with then-backup quarterback Colin Kapernick in the middle of the 2012 season.

Smith was then traded to the Kansas City Chiefs, where he put up his best numbers at the professional level, passing for over 4,000 yards with a 67% completion rate.
Smith's impact on the Chiefs was profound, with his 104.7 passer rating leading the NFL in 2017. Smith also had the lowest interception rate in Chiefs history, as only 1.4 percent of passes were picked off. After the Chiefs acquired Patrick Mahomes, Smith was traded once again, but this time to the Washington Redskins in 2018.
In November of 2018, Smith went down with a devastating and gruesome leg injury that changed his life. Smith endured the brutal recovery of his broken leg, along with the postoperative infection that almost took his life.

The question of whether or not he should ever play again is debatable, as there's a huge risk of getting re-injured. After almost two gruesome years of surgeries and physical therapy, Smith has done the unthinkable: he is now cleared to play for the Washington Football Team.
Perhaps, his major success in college football can be credited to his miraculous journey in the NFL. Smith's unprecedented achievements and overall passion for the game has no doubt made him the best Utah quarterback of all time.
You can read Cefalu's other sports stories and columns at the Daily Utah Chronicle.

---
—More from Gianna Cefalu—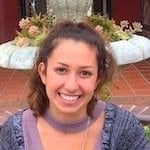 Latest posts by Gianna Cefalu
(see all)