Posted on July 30, 2023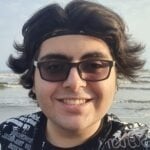 By Aidin Ebrahimi, SuperWest Sports
A
s the 2023 NBA offseason continues, teams are now deciding their direction for the upcoming season.
The summer league has ended, and while there weren't as many transactions as earlier in the month, there was still a fair share of stories worth talking about.
In this column, I take a look at all the biggest NBA stories of the final two weeks of July.
Ready to Run it Back?
Denver Nuggets
L
osing Bruce Brown hurts, but the Nuggets will keep on rolling.
Despite barely playing for them last season, the Nuggets paid up to re-sign Reggie Jackson on a two-year deal and will be looking to give "Big Government" a bigger role in the squad after Brown's departure.
DeAndre Jordan also re-signed, and he is a pretty solid veteran presence.
Their only real major addition in free agency was Justin Holiday, a member of the Holiday family who has played in over 600 games and is an experienced shooter.
Many teams would be concerned after such a quiet offseason, but Denver is a major exception. Nikola Jokic and Jamal Murray are the NBA's most dominant duo right now and will be looking to extend their run.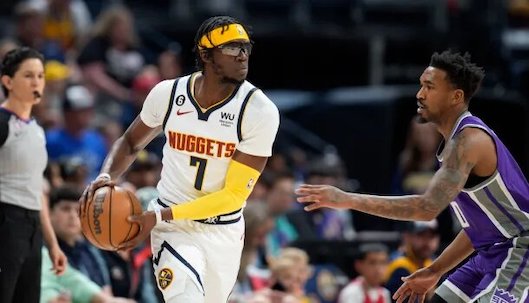 Although Michael Porter Jr. had a poor playoff run with a terrible Finals performance, we have to remember that he was coming off of an injury last season and will only get better.
The sharpshooting Kentavious Caldwell-Pope is still around and will continue his solid production.
And Brown's departure will only more opportunities for Aaron Gordon on both sides of the ball, who is the best non-star player in the league today.
While Nuggets fans are slightly concerned about the team's bench depth, Denver has a plethora of young players who will step up and contribute at a moment's notice.
They include three very exciting rookie additions in Julian Strawther (29th pick), Jalen Pickett (32nd pick), and Hunter Tyson (37th pick).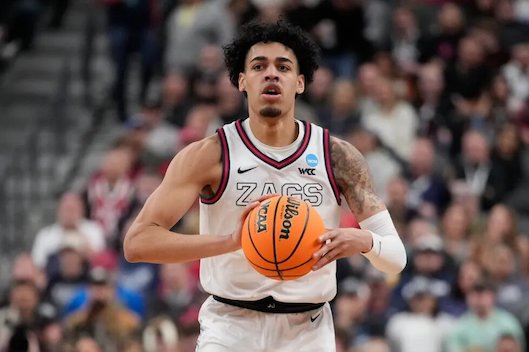 Strawther is a prototype modern wing that will defend and hit three-point shots, which is perfect for this system.
Pickett is an energetic do-it-all guard who can push the tempo and has a lot of potential if he can improve his jumper.
Last but not least, Tyson made the All-Summer League team, making him the first Nugget to do so since Ty Lawson.
Tyson is a great scorer who can make shots from anywhere on the court and can be a valuable asset as a floor spreader.
Looking for A Home
Christian Wood (and others)
C
hristian Wood still hasn't been signed by an NBA team, which is ludicrous. Wood is an objectively good NBA player, but teams are afraid to pay him "too much."
Despite clearly being at his best while playing at the power forward position, Wood still had a good year with Dallas while playing at center.
Wood is reportedly demanding more than a minimum deal according to Barry Jackson of the Miami Herald, which is completely fair.
Especially considering what happened to Montrezl Harrell, who tanked his value after winning Sixth Man of the Year with the Clippers by signing an MLE contract with the Lakers for way less than his market value at the time.
Now, Harrell is being treated as a veteran's minimum-level player who barely plays behind Joel Embiid in Philadelphia, and it seems like that contract with the Lakers might have sabotaged his career.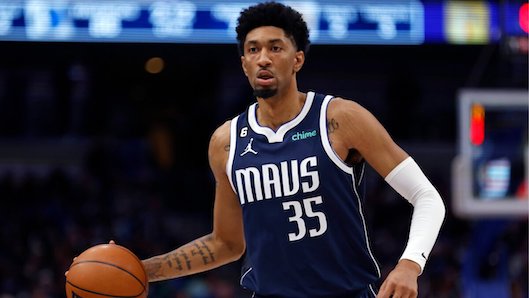 Wood has a history of proving people wrong, from his girlfriend who dumped him after he went undrafted in 2015 to the Pelicans who refused to resign him after some great performances late in the season when they were tanking for Zion Williamson.
While Wood will probably get another opportunity soon, things are slightly less clear for Kelly Oubre Jr., who, despite having solid raw stats (20.3 PPG with 1.4 steals) is still the same low-efficiency high-volume shooter he has always been.
And he regularly makes his teams worse, just ask the 2020-21 Warriors.
His teammate PJ Washington is also facing unemployment despite four solid seasons of production in Charlotte, and he will probably have to accept Charlotte's qualifying offer.
If this happens, he will have to up his game next season, which will be much more difficult considering the return of controversial forward Miles Bridges and the selection of Brandon Miller
That will limit Washington's minutes in the frontcourt.
Summer League Notes
T
he NBA Summer League was a fun experience.
We saw Victor Wembanyama dominate after a questionable first showing, and many other rookies and sophomores showcasing their abilities in a much more relaxed environment.
I'm really high on Jabari Smith Jr., as evidenced by him being the only rookie last season to be named my Western Conference MVP of the Week.
And I'm even more excited now after he had two brilliant Summer League performances.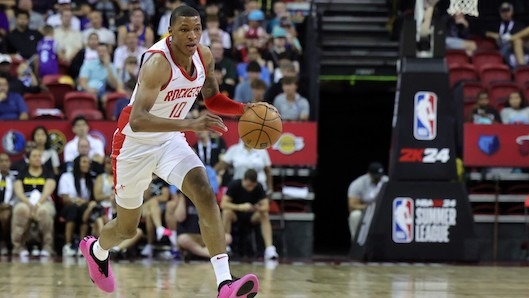 Initially questioned by the media for playing in the Summer League as a star sophomore, Smith defended his decision beautifully:
"Why wouldn't I play? We were 22-60 last year. My rookie year wasn't perfect, so why not get out here and get reps?"
As for the rookies, most of them struggled to shoot efficiently, including Brandon Miller, Gradey Dick, and Jalen Hood-Schifino, so we shouldn't overreact and we should give these guys the benefit of the doubt.
As far as the good rookie performers go, it's hard not to be impressed by Jazz rookie Keyonte George, who shook off an inefficient year at Baylor to dominate the Summer League.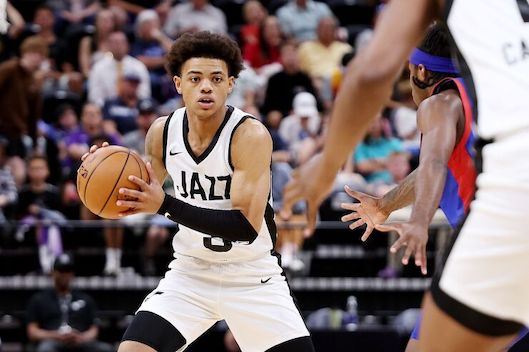 George averaged an impressive 22 points and 6 assists while shooting 52% from the field and 44% from three.
If you're looking for a sleeper, check out the new Raptors player Javon Freeman-Liberty.
Freeman-Liberty spent four solid years at DePaul before going undrafted, but he was undeterred as he lit up the Summer League, averaging 21 points a night.
Remember the last time an undrafted Raptors guard who played four years in college lit up the Summer League?
That's right! Fred VanVleet did the same thing in his second season, averaging 19 PPG as a sophomore in the 2017 Summer League. Can Freeman-Liberty be anywhere near VanVleet's level? We shall see.
Jaylen's Brink's Truck and the NBA's Future
Jaylen Brown
Y
es, I understand that in a few years, many contracts will overtake Jaylen Brown's contract due to the salary cap increasing, and we will probably see a guy making around $80 million in 2028-29 (the final year of Brown's deal),
But I'm still not a fan of this move.
Brown is a good NBA player, sure. But he's not even the second-best player on his own team, and we all know this.
If Brown gets a supermax, then Tatum will get one too (probably next offseason after he declines his 2025 player option).
So essentially, the Celtics will have to pay these two around $140 million a year combined in 2028. $140 million a year, for two players.
NBA players will be earning more than ever, and the cap and the league's revenue have to keep rising to accommodate this historic inflation.
The initial rise in the cap back in 2016 was due to historic national and international (China) TV deals when the world's interest in basketball was at its highest due to the Cavs-Warriors rivalry.
This deal expires in 2025, and there probably won't be a LeBron/Steph-type rivalry by that point, so the league needs to find a way to get money quickly.
Enter Saudi Arabia.
The Arabs are on a sports-washing rampage right now, with the signings of some of the best soccer players in the world, but soccer was already a proven market for them, as the country was always interested in the sport.
Arabs still haven't found their passion for basketball yet, and the NBA has to capitalize. A Saudi player has never played in the NBA, which could explain why the nation doesn't care much about basketball.
If the NBA can convince some team to get a Saudi player or find another way to convince the Arabs to sign a lucrative TV deal, then the salary cap will be never the same again.
In a few seasons, Jaylen Brown's contract could look cheap in comparison.
But if they don't, they'll have to settle for whatever American companies will offer them, and while it'll probably be an increase over the existing $24 billion deal.
It won't be anywhere near the amount they'd be making if Saudi also got a TV deal of their own.
---
—More from Aidin Ebrahimi—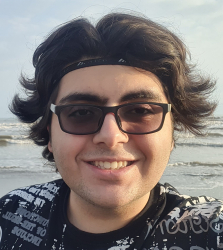 Latest posts by Aidin Ebrahimi
(see all)