Posted on October 11, 2022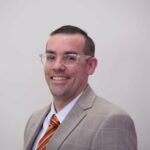 By Matt Wadleigh, SuperWest Sports
W
hy does the Mountain West Conference do this every weekend?
Week 6 unfolded with the entire theme of the season—unpredictability.
If I had told you before the weekend that Colorado State and Utah State would win, you wouldn't believe it. But, that's precisely what happened.
After another wild weekend of MWC football, let's take a stab at the power rankings.
To be frank, this conference just gets more and more confusing every week, but we have a new top team.
1. San Jose State Spartans (4-1, 2-0)
Y
es, the San Jose State Spartans are the top team in the MWC for now.

San Jose State faced a huge matchup with UNLV on the road, and they walked into Vegas and punched the Rebels in the mouth time and time again with a 40-7 thrashing.
The Spartans, believe it or not, are No. 1 in the MWC. Let that sink in.
2. Boise State Broncos (4-2, 3-0)

The Broncos have rebounded after an ugly loss to UTEP with two solid wins over Fresno State and San Diego State, both by 20 or more points.
Maybe the Broncos just needed that UTEP loss to propel them to play better. So far, it's worked.
3. UNLV Runnin' Rebels (4-2, 2-1)
U
NLV had a chance to take over the No. 1 spot in these rankings.

However, they scored just one touchdown against San Jose State and crashed hard back down to Earth.
Marcus Arroyo's name has circulated for the Colorado and Arizona State head coaching jobs, but this loss was not one to put on his resume.
Still, UNLV has four wins, and the rest of the MWC is, well, not very good.
4. Air Force Falcons (4-2, 1-2)
Y
es, Air Force, which was No. 1 on these rankings previously, lost to Utah State.

Yikes.
Aggies QB Cooper Legas had three total touchdowns as the Falcons got stunned in Logan 34-27.
Better days are ahead for Air Force, but next week they travel to Las Vegas to face UNLV.
5. Wyoming Cowboys (4-3, 2-1)

Wyoming bounced back after two straight losses to get back in the win column with a win over New Mexico.
The Cowboys are a solid team and play Utah State next week, so that should earn them another W.
6. San Diego State Aztecs (3-3, 1-1)

Former safety Jalen Mayden stepped in as the Aztecs QB and looked every bit the part.
He threw for 322 yards and a score after the SDSU offense looked anemic all season long.
Now, they barely squeaked by Hawai'i, but it's a win, and maybe this Aztec offense improves down the stretch.
7. Fresno State Bulldogs (1-4, 0-1)
T
he Bulldogs are so difficult to rank. Jake Haener is still out, although Fresno State played better against Boise State than they did a week before against UConn.

If Haener returns soon, Fresno State could rattle off a streak of victories, although he won't be available to play San Jose State this weekend.
The talent is there, and they have only one MWC loss, so the Bulldogs are still alive, somehow, in the West Division.
8. New Mexico Lobos (2-4, 0-3)

New Mexico has yet to win a conference game, although they have been fairly competitive in all three.
The three losses have come against Boise State, UNLV, and Wyoming.
9. Utah State Aggies (2-4, 1-1)

Utah State beat Air Force. Who had that on their bingo card?
Don't get used to it, though. The Aggies probably stay around this range for the remainder of the season.
10. Hawai'i Rainbow Warriors (1-5, 0-1)

Hawai'i almost pulled off a massive upset against San Diego State on the mainland.
Unfortunately, the Aztec backup QB that transitioned from safety was too much for them.
11. Colorado State Rams (1-4, 1-0)

Don't get too excited. The Rams probably don't win any more games this year.
But then again, the MWC has been wildly unpredictable, so who knows?
12. Nevada Wolfpack (2-4, 0-2)
O
k, remember when Nevada was high on this list?

The Wolfpack have lost four straight since then, and they just gave Colorado State its first (and possibly only) win of the season in an ugly showing.
The worst part of it all? The game was in Reno.
Big yikes.
---
—More from Matt Wadleigh—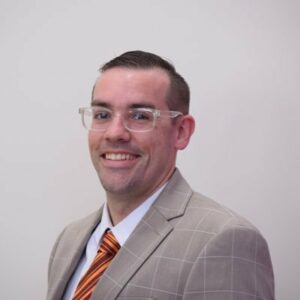 Latest posts by Matt Wadleigh
(see all)