Posted on September 27, 2022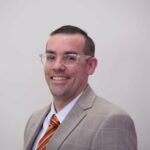 By Matt Wadleigh, SuperWest Sports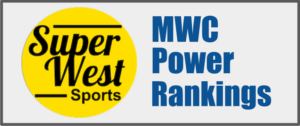 What is going on in the Mountain West Conference?
To be honest, who knows? Every week is unpredictable, and Week 4 was the same old story.
It began with UTEP defeating Boise State on Friday night, 27-10. Hawai'i lost to New Mexico State, although that wasn't too surprising, and Colorado State got blown out at home by Sacramento State, 41-10.
So, where do we begin? Who is the top team in the MWC?
1. Air Force Falcons (3-1, 1-1)
A
ir Force jumps back up to No. 1 after defeating Nevada 48-20, following their loss to the

Wyoming Cowboys the week prior.
At this rate, the Falcons should be headed to the MWC title game if things continue.
2. Wyoming Cowboys (3-2, 1-0)

Wyoming's three-game winning streak ended with a 38-24 road loss to BYU.
But BYU is a top 25 team, and the Cowboys definitely put up a fight, and they defeated Air Force the week before.
The Mountain Division will likely come down to Air Force and Wyoming.
3. Fresno State Bulldogs (1-2, 0-0)
B
efore you jump the gun, think long and hard about this.

Yes, the Bulldogs have two losses—a last-second loss to Oregon State, and a loss on the road to USC.
Still, the Bulldogs look like one of the best teams in the MWC, although a lot hinges on the health of QB Jake Haener, who left the USC game early with an ankle injury.
4. UNLV Runnin' Rebels (3-1, 1-0)
U
NLV somehow is 3-1, and that alone has them in the Top 4 of the MWC.

Their victories have come against Idaho State, North Texas, and Utah State, but the offense has come to life besides a 20-14 loss to Cal in Berkeley.
Still, UNLV has turned things around quickly, and if Fresno State doesn't hang around while Haener is on the shelf, UNLV just might be able to make the conference title game.
5. San Diego State Aztecs (2-2, 0-0)
T
he Aztecs are 2-2, and simply put, nobody knows which is the true identity of this team.

The Aztecs began the year with a home loss to Arizona, and then two weeks later, fell flat against Utah.
In Week 4, they defeated Toldeo 17-14. Maybe that is the win they need to get back on track.
6. San Jose State Spartans (2-1, 0-0)
H
ere is where things get really tricky.

San Jose State has two wins and their only loss came against Auburn on the road.
They are fresh off a 34-6 thrashing of Western Michigan, and we will see how good (or bad) the Spartans are when they face Wyoming this weekend.
7. Boise State Broncos (2-2, 1-0)
T
he Broncos dropped pretty far after an ugly loss to UTEP.

For some perspective, UTEP has two wins on the year, and the other came against one-win New Mexico State.
Still, are the Broncos really that bad?
They can't be, and they have a monster matchup against SDSU on tap this weekend on the Blue Turf.
8. New Mexico Lobos (2-2, 0-1)

The Lobos are another two-win team in the MWC, although an early victory means much (against UTEP and Maine).
But this shows how brutal the bottom portion of the MWC is.
You might want to prepare yourselves.
9. Nevada Wolfpack (2-3, 0-1)

The Wolfpack have two wins, so they are ahead of the bottom three teams—although they really haven't shown much lately.
After winning the first two games, they have dropped three straight, and if they lose to the Colorado State Rams, things might get ugly in Reno.
10. Utah State Aggies (1-3, 0-1)
T
he Aggies are not a good team this season.

Let's not sugarcoat it.
But they at least made a game out of things against UNLV, so that alone has them ahead of Hawai'i.
11. Hawai'i Rainbow Warriors (1-4, 0-0)

Hawai'i might not win another game this year after beating Duquesne in Week 3.
Well, they do play Colorado State at the end of October, and that might be one of the most unwatchable games of the entire season.
12. Colorado State Rams (0-4, 0-0)
L
ook, Colorado State lost a home game to Sacramento State.

Yes, FCS Sac State, who plays in the Big Sky.
This game was in Fort Collins, and they scored just 10 points. Yikes.
---
—More from Matt Wadleigh—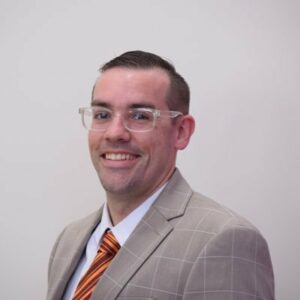 Latest posts by Matt Wadleigh
(see all)