Posted on September 13, 2023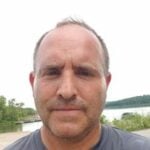 By Stephen Vilardo, SuperWest Sports
I
t was not the best opening weekend for NFL teams calling the West Coast home. Only three teams came away with wins, and two of those were inside of the division.
The lone win outside of beating each other was supplied by San Francisco and the 49ers did it in convincing fashion. San Francisco early on looks like the class of the field after the first games.
Below are my Week 2 Power Rankings for the eight teams in the AFC and NFC West along with a quick look at the upcoming week's matchups and my game picks.

1. San Francisco 49ers (1-0)

▲1
Steelers Review
T
he 49ers jumped on Pittsburgh 20-0 early and all doubt in this one was over quickly.
Brock Purdy also wasted no time quieting doubts about his recovery from his UCL injury or the validity of his rookie season.
The legend of Brock Prudy continues to grow. Purdy is the first quarterback in NFL history to win each of his first six career regular-season starts and throw at least two touchdown passes in each start.
He is also the first QB in NFL history with a rating of 95 or better in his first six regular season starts.
San Francisco looked dominant in the opener and appears to be every bit the Super Bowl contender we thought they were.
Pittsburgh did not get a first down in this one until the score was 20-0. At one point in the second quarter, the offensive yardage production was 199-1 in favor of the Niners.
Yes, San Francisco had nearly 200 yards of offense before the Steelers were able to muster anything. But it is just one week.
Los Angeles Rams Preview
Sunday, September 17
1:05 pm PT, FOX
The 49ers will head south in Week 2 as they face a Rams team that looked really good in their opener. In this one, I look for the Niners to dominate. We will see where both these teams are.
If SF is able to shut down a team completely for the second straight week, we could be seeing an elite defense.
The Rams offense should produce more than the Steelers. Early season Divisional games are big, and San Francisco will not let the chance to open up a lead in the west slip by.
My Pick: San Francisco 30, Rams 17
[The 49ers should cover the seven points they are getting, but that seems like a large line, almost like Vegas is begging you to play LA.  The over 44.5 seems like the real play here.
The Rams offense can score and while the LA defense looked good in Week One, they won't be able to keep SF under wraps. I have seen this total fluctuate from 42.5 to 44.5 this week.
Keep an eye on it, 44.5 is what I see at this moment and that is still a good play. If it grows to 47 or 48 be leery.]

2. Los Angeles Rams (1-0)

▲4
Seahawks Review
I
t is only one week, but Los Angeles looked really good in the opener.
The Rams defense completely shut down Seattle after halftime. In the second half, the Rams yielded just 20 yards of offense. Young players stepped in and stepped up in a game it seemed like Seattle would control.
Puka Nacua had 10 receptions for 119 yards and became just the fifth player in NFL history with at least 10 receptions in his NFL debut.
Matthew Stafford went over 300 yards passing on opening day for the eighth time in his career, tied for the second most in NFL history behind the 10 of Drew Brees.
San Francisco 49ers Preview
Sunday, September 17
1:05 pm PT, FOX
Will LA be able to throw the ball as effectively against San Francisco? I don't think so. Will the defense be able to do what they did against Seattle in the second half against the Niners? I certainly do not think so.
Then again, I did not think they'd have that production in the opener either.
Against San Francisco, it's going to come down to line play for the Rams. If Stafford has time to connect with his receivers the Rams could put up some points.
Aaron Donald and the D-line will need to make things difficult for Brock Purdy.
My Pick: 49ers 30, Rams 17
[The 49ers should cover the seven points they are getting, but that seems like a large line, almost like Vegas is begging you to play LA. The over 44.5 seems like the real play here.
The Rams' offense can score and while the LA defense looked good in Week One, they won't be able to keep SF under wraps.
I have seen this total fluctuate from 42.5 to 44.5 this week. Keep an eye on it, as 44.5 is what I see at this moment and that is still a good play. If it grows to 47 or 48, be leery.]

3. Kansas City Chiefs (0-1)

▼2
Lions Review
I
n my preseason preview of the Chiefs, I wrote about the issues Kansas City may have at the WR position this season.
In particular, I questioned the completion rate compared to targets in 2022 for the guys that were still there vs. those that were gone.
We saw it play out in Week One. The struggles of Kadarious Toney played out right up to a drop of what could have been a reception that would have most likely set up a game-winning FG.
Toney was targeted five times, with just one catch, Skyy Moore three targets, no receptions. This team has a serious issue with their pass catchers that needs to be fixed.
Travis Kelce returning will help, but there is still work to do. In the opener, Mahomes completed just 29.4% of the passes he targeted at the quartet of Toney, Rashee Rice, Skyy Moore, and Justin Watson.
Jacksonville Jaguars Preview
Sunday, September 17
10:00 am PT, CBS
Chris Jones is back and will bolster a defense that did a pretty good job in Week One against a good Lions offense. Jacksonville may not have the offensive attack Detroit has but they still have weapons.
The Jags defense will cause issues in the backfield for Patrick Mahomes. If the play of the receivers last week becomes the norm, the Chiefs will be in trouble. I think we will see improvement and receivers have to play better.
My Pick: Chiefs 28, Jaguars 24
[The Chiefs barely get the cover on the 3 points they are giving up and both teams narrowly get over the 51 total points.]

4. Los Angeles Chargers (0-1)

◄►
Dolphins Review
T
he Chargers fell late to the Dolphins in a game that was a shootout as expected.
The LA pass defense got torched in this one to the tune of 466 yards. The total put up by Miami's Tua Tagovailoa goes down as the fourth-most in NFL history in a season opener.
Now Tua and Tyreek Hill are a dynamic connection, but I figured the secondary was going to be a strength of this team. After Week One, that does not appear to be correct.
I still think the Chargers are going to be fine and a loss to a playoff-caliber team is not a huge red flag. But to catch KC in the division, the Chargers need to win the ones in LA for sure.
Austin Ekeler had a TD along with 117 yards on the ground and 47 receiving, and the 164 total yards from scrimmage make him the fifth undrafted RB with at least five games of 150+ scrimmage yards and a TD.
Tennessee Titans Preview
Sunday, September 17
10:00 am PT, CBS
A trip to Nashville awaits the Chargers in Week Two. The Titans struggled to score points in their opener, dropping a 16-15 game to the Saints with Nick Folk supplying all the points with five FGs.
The Titans will play good defense and make things a little tight on LA, but the Chargers have too many weapons on offense to be shut down.
The passing attack of Ryan Tannehill will not be nearly as explosive as what Miami brought to the table in the opener. Keep Derrick Henry under control and LA will be fine in this one.
My Pick: Chargers 31, Titans 17
[The Chargers are giving up 3.5 on the road, I like them to push past that number comfortably and that is my big play in this one.
The 45.5 total points gets dicey with Tennessee's offense (and defense for that matter—the Titans can clamp down).
Turnovers held the Tennessee offense back in the opener…I see enough scoring to go over in the end—but I am very cautious about that.]

5. Seattle Seahawks (0-1)

▼2
Rams Review
S
eattle went into halftime looking a lot like the team we saw last season. Things were clicking and the Seahawks enjoyed a 13-7 lead at the break.
After halftime, things looked totally different. The offense created nothing, just 20 total yards of offense in the final 30 minutes.
Geno Smith completed just a pair of passes (out of seven attempts) in the final two quarters for 15 yards.
Defensively, Seattle allowed the Rams to convert on 11 third downs on the day. The defense simply could not get the Rams off the field.
Matthew Stafford was able to pick apart Seattle due to almost no pass rush at all from the Seahawks.
Detroit Lions Preview
Sunday, September 17
10:00 am PT, FOX
For Week Two, Seattle travels to Detroit and will face off with a Lions team coming off a win at Kansas City with extra time off due to playing on Thursday.
As mentioned, third downs were difficult for the Seattle defense, but on the other side of the ball, the Seahawks were equally as bad on the money down converting just two of nine for the game.
Aberration or new normal? We will find out, but an 0-2 start seems likely.
My Picks: Lions 23, Rams 14
[The Lions are giving 5.5 points at home, the performance of both of these teams in the opener leads me to believe they should cover.
The 49 points seem like a lot in this one. Both offenses are capable of scoring, but neither showed much to suggest this one plays that high. Take the under.
This is another total that seems ripe for movement—hit the under as long as it stays above 46.5]

6. Las Vegas Raiders (1-0)

▲1
Broncos Review
T
he first-place Las Vegas Raiders are sitting 1-0. Yes, the Raiders were the only team in the AFC West to get a win in the opener and it was even a divisional win over the Broncos to boot.
So here the Raiders are at 1-0, but I am not ready to slot them above the Chargers, Chiefs, or Seahawks just yet—though I thought about it. Nonetheless, it was a good start to the week.
In fact, it was not just the division the Raiders have gotten a jump on, but also the AFC in general. Four of the seven playoff teams from the AFC last season have opened the season 0-1.
Jakobi Myers had a big game in the opener, but also took a big hit and is now in concussion protocol. His absence for an extended time could be a big loss for Las Vegas.
The loss of the clear WR2 becomes even bigger if Josh Jacobs can't get going. The Broncos effectively took the run game away, but Jimmy Garoppolo's 20-for-26 passing day was enough to get the win.
Buffalo Bills Preview
Sunday, September 17
10:00 am PT, CBS
W
eek Two sees the Raiders travel across the country to face the Bills. Buffalo is one of those playoff teams from a year ago with a surprising 0-1 start.
Josh Allen did not look good at all on Monday night against the Jets. If the Raiders can force turnovers and fluster the star QB like New York did then they will have a chance in this one.
I don't see the Raiders defense being as effective. The run game will need to get rolling and Josh Jacobs will need to get better than the 2.5 per carry he had in week one.
I just don't think the Raiders will be able to produce much offense in this one, especially if Myers is out. The Bills will be able to key on Davante Adams and should follow the Broncos' plan and limit the run game.
Buffalo will not make the self-inflicted errors they did in Week One.
My Pick: Buffalo 30, Raiders 13
[The Bills are giving 9 points at home. That is a big number, but I think they will still cover with ease. The total is 47 and I don't think nthe the Raiders will be able to score enough to threaten that.]

7. Denver Broncos (0-1)

▼2
Raiders Review
A
nother offseason with so much promise for Denver and another 0-1 start for the Broncos. Penalties were a killer in this one as Denver was flagged 10 times for 97 yards.
Those are the kind of self-inflicted issues that will derail any game. It was an issue last season and one big reason why Sean Payton was brought in. If the penalty issues aren't corrected, 2023 will be similar to 2022.
Another issue, as pointed out when talking about Jakobi Myers' big game, Denver needs someone to step up at the second CB spot.
Damarri Mathis did not get the job done in the opener, plain and simple. Mathis will need to show improvement, or the Broncos need Riley Moss to return from injury and be the guy.
The run defense was good, but the effort on that side of the ball was undone by the pass coverage.
Washington Commanders Preview
Sunday, September 17
1:25 pm PT, CBS
An 0-2 start to the season would be brutal for Denver. Not only because of the hole an 0-2 start puts teams in but also because of the schedule.
The season opened with two very winnable games at home. The Raiders, followed by Washington this week. Denver can't afford to let another one slip away at Empower Field.
The Commanders have some offensive issues of their own. Sam Howell was sacked six times by Arizona in the opener and I don't think he will be able to pick apart Denver like Garoppolo did.
My Pick: Broncos 17, Commanders 14
[The line I'm seeing has Denver giving up 3.5 at home. I think this one stays tight throughout and Washington is able to just get that cover.
The real play in this one is under 39. That's my lock of the week. Washington's defense will keep the score down—and so will their offense.]

8. Arizona Cardinals (0-1)

◄►
Commanders Review
J
oshua Dobbs got the start at QB in the opener and the Cardinals actually took a 13-10 lead into halftime and built it to 16-10 before being outscored 10-0 in the final stanza at Washington.
The 2023 Commanders offense is not going to go down as one of the best the league has ever seen—far from it. But still, Arizona's defense played very well.
The Cardinals also played very hard, especially on the defensive side of things. Offensively, Arizona faced a good defense, but the Cards may have made them look a little better than they might be.
Dobbs finished the day with just 4.4 yards per pass attempt. Yes, that correctly says per ATTEMPT. Things were way too conservative on the offensive side of things.
Now is that a personnel issue and the Cardinals will not be able to take shots? Or was it schemed to keep things tight and win with defense?
Maybe a bit of both, but for Arizona to get some wins they will need to find a way to open things up.
New York Giants Preview
Sunday, September 17
1:05 pm PT, FOX
T
his week is the home opener, and the Giants pay a visit to the desert. The way New York played on Sunday Night vs. Dallas it could be argued this is the first game for the G-Men.
They simply did not show up and got throttled from the start. Daniel Jones turned the ball over twice before completing a pass.
I think the Giants are better than Arizona. Or at least, I think they should be, but I'm not totally sure. New York has more talent on the roster, that is true—probably.
My Pick: Giants 17, Cardinals 10
[Arizona is a 6-point dog at home to a team that got beat 40-0 at home last week. I think the Giants will score and cover that spread.
The total of 39.5 also seems like it should go under given the Cardinals' defense looking solid in the opener. But truth be told, I don't know what to make of the Giants at this point and if you have any idea let me know.]
---
—More from Stephen Vilardo—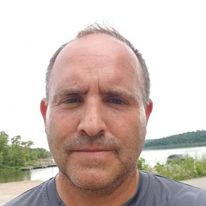 Latest posts by Stephen Vilardo
(see all)