Posted on September 29, 2023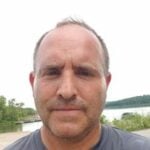 By Stephen Vilardo, SuperWest Sports
T
he Mountain West went 6-2 in non-conference games last week, easily the most successful week of the season so far.
We had a pair of conference games last Friday and will get four more this Saturday as we start getting into the meat of the schedule.
My assessments reflect last week's changes and, as always, are subject to change.
Below are my Week 5 Power Rankings, previews of upcoming contests, and game picks.

1. No. 25 Fresno State Bulldogs (4-0, 0-0)

◄►
Kent State Review
F
resno State won for the 13th consecutive game last week, that streak stands as the second longest active streak in the nation, trailing only Georgia and their 21-game streak.
The winning streak is the longest for Fresno State since winning 13 in a row from 1960-62.
The Bulldogs have now scored points in 21 straight quarters. The defense is really starting to play like we thought they would, and the offense is way ahead of schedule with all the pieces that needed to be replaced.
Erik Brooks is ninth in the nation with 448 receiving yards this season as he is the first Bulldog since at least 2000 with at least 400 receiving yards after four games.
Nevada Preview
Saturday, September 30
7:30 pm PT, FS1
While Fresno State enters this week with the second-longest active streak win streak in the nation, Nevada has the nation's longest losing streak at 14 games.
The Bulldogs are 4-1 all-time in Mountain West openers at home, and this does not seem like one they will drop.
Fresno State should be able to control things on either side of the ball and win with ease.
My Pick: Fresno State 48, Nevada 14

2. Air Force Falcons (4-0, 2-0)

◄►
San Jose State Review
T
he Falcons are off to their first 4-0 start since 2016. As expected, Air Force is leading the nation in rushing offense this season at 340.5 yards per game.
But the Falcons have been extremely good limiting opponents to a third down conversion rate of just 28.57%, 15th best in the country. When you can control the ball and get teams off the field on third downs that is a good recipe for success.
Air Force is flying high after the first third of the season.
San Diego State Preview
Saturday, September 30
5:00 pm PT, CBS Sports
This week is the start of a tougher stretch for Air Force. Back-to-back games with San Diego State and Wyoming are head of them. Both games are at home and AFA has a bye week between the two, so it really sets up pretty well.
San Diego State normally plays good defense, but this season the Aztecs are 102nd against the run allowing 163.8 per game. In the last three, the Aztecs have allowed 228.7 per game on the ground and Boise State ran for 241 last week.
The Falcons should be able to run for 300+ in this one and I don't think the Aztecs will have an answer for the Air Force defense.
My Pick: Air Force 31, SDSU 17

3. Wyoming Cowboys (3-1, 0-0)

◄►
Appalachian State Review
W
yoming survived a test at home from a very good Appalachian State team. The Cowboys outscored the Mountaineers 15-7 in the fourth quarter for the comeback win.
The second-half production was good as UW entered that game having been outscored 31-3 in the fourth quarter of their first three games.
Wyoming's offense got a little one-dimensional against App State as they ran for 177 but only generated 31 yards passing.
The Cowboys were fantastic on special teams in the win, with the deciding points coming on a blocked FG returned for a touchdown. Clayton Stewart was also great in the punt game, flipping the field on the Mountaineers all day.
New Mexico Preview
Saturday, September 30
1:00 pm PT, Mountain West Network
This week Wyoming will host New Mexico in the conference opener for both teams. The Lobos are currently on a 12-game conference losing streak, the second longest of its kind in the nation.
New Mexico has struggled against the run this season and I would look for Wyoming to exploit that advantage.
Harrison Waylee has averaged 133 yards on the ground in the last two and I look for him to make it three in a row with 100+ rushing.
My Pick: Wyoming 27, New Mexico 10

4. Boise State (2-2, 1-0)

◄►
San Diego State Review
B
oise State outlasted San Diego State to open conference play with a win.
Ashton Jeanty had 242 total yards of offense in the three-point win last Friday. Jeanty has been a force for Boise State and entering this week is the only player in the nation who has over 275 yards rushing and 275 yards receiving this season.
Given that stat, it is no surprise he leads the nation with 173.0 all-purpose yards per game.
Memphis Preview
Saturday, September 30
1:00 pm PT, ESPN2
Memphis has an explosive offense, averaging 37 points per game and throwing it for 279 per outing. It seems like the norm for the nonconference this season for BSU.
The Tigers have struggled against the run but are very good against the pass this season, limiting opponents to just 169.8 yards through the air.
Jeanty will once again need to have a productive game on the ground, Taylen Green should also be able to make some plays with his feet.
It will be another tough non-conference brawl for the Broncos, but I see them getting the won on the road.
My Pick: Boise State 27, Memphis 24

5. UNLV Rebels (3-1, 0-0)

▲1
UTEP Review
B
arry Odom is the first UNLV head coach to win three of his first four games since Wayne Nunnely started 3-1 in 1986.
The Rebels started off hot last season only to fade at the tail end of the campaign, but this UNLV squad seems to have a different feel about them.
The schedule will tighten up again at the end of this season, so picking up the early wins is huge. The Rebels produced six rushing TDs in their road win against UTEP.
Hawai'i Preview
Saturday, September 30
1:00 pm PT, Spectrum Sports
As mentioned, the tail end of the schedule will feature some of the conference heavys. To become bowl-eligible, the Rebels will need to win the ones they should.
This week brings one of those must-win contests.
Hawai'i has been better this season than last, but again, UNLV is the better team in this matchup. The home team has gone 12-2 in the last 14 in this series and UNLV will win this one in Allegiant Stadium.
My Pick: UNLV 35, Hawai'i 24

6. San Diego State Aztecs (2-3, 0-1)

▼1
Boise State Review
S
an Diego State is riding a three-game losing streak, but that is a tad misleading.
The first two losses were at the hands of UCLA and Oregon State. The third loss was to Boise State in the conference opener.
SDSU produced 439 yards of offense in the loss last week, including 326 through the air against a good BSU defense.
Turnovers once again were a problem for the Aztecs, as they lost two fumbles to Boise State and have now committed six turnovers in the last three games.
Air Force Preview
Saturday, September 30
5:00 pm PT, CBS Sports
The Aztecs got the ground game going better in the loss to Boise State than they did in the prior two games. The 166 yards on 40 attempts was an improvement over the 66.5 per game against OSU and UCLA.
If the Aztecs want to knock off Air Force and prevent a four-game slide, they will need to run the ball more effectively.
The Falcons will control the clock and wear down the defense. SDSU will have to keep the offense on the field and let the defense get some rest.
My Pick: Air Force 31, SDSU 17

7. Colorado State Rams (1-2, 0-0)

▲1
Middle Tennessee Review
L
ast week I said the key for the Rams was to build off the performance in the Colorado game and Jay Norvell's team did just that with a road win over Middle Tennessee.
Brayden Fowler-Nicolosi again built momentum in his second start throwing for 306 yards. The freshman QB connected with Dallin Holker and Tory Horton a combined 21 times for 211 yards.
Justus Ross-Simmons added six catches for 84 yards. If the Rams can continue to get that kind of production from three receivers, or close to it, then this offense will be clicking in the way Norvell wants it to be.
Utah Tech Preview
Saturday, September 30
4:00 pm PT, Mountain West Network
Utah Tech is an FCS program that has given up a lot of points this season. This one should be nothing more than a formality for CSU—should be!
The Rams have not had a lot of recent success against FCS foes, though. Since 2018 the Rams are just 1-3 in four matchups with the lower level and lost their last two.
The three losses were not just flukes either. The Rams lost those games soundly by an average of 22 points per.
Colorado State needs a win and can't afford to look past the Trailblazers. I think the Rams will be ready for this one.
My Pick: Colorado State 48, Utah Tech 17

8. Utah State Aggies (1-3, 0-1)

▼1
James Madison Review
U
tah State fell behind big in the first quarter for the second straight week. James Madison jumped out to a 24-0 lead and put up 38 points in the first 25 minutes of play.
McCae Hillstead brought the Aggies all the way back in his first career start as they tied it at 38 before the Dukes got the deciding TD late.
Utah State has now been outscored 60-7 in the first quarter this season. The Aggies sit at 1-3 but you have to think this is a better team than that record.
UConn Preview
Saturday, September 30
9:00 am PT, CBS Sports
The nonconference part of the schedule concludes with a trip to UConn. This will be an early start with a 10 a.m. MT kick. That is not an easy ask for a team heading east and one that has not started well this season.
The Aggies will have to be ready from the jump this week as this is not a game they can afford to lose. The Huskies have allowed 266 yards passing per game in their last two.
This could be one that Hillstead can settle into, and he and Terrell Vaughn could produce huge numbers. If Utah State can avoid the rough opening, they should be fine in this one.
My Pick: Utah State 43, UConn 30

9. Hawai'i Rainbow Warriors (2-3, 0-0)

▲1
New Mexico State Review
H
awai'i got a win over New Mexico State in the nonconference finale. Brayden Schager was once again solid throwing for 245 and not throwing a pick.
The offense is averaging 271.8 yards per game through the air and you have to think is getting a lot closer to being the offense Timmy Chang will want his team to be.
Not turning the ball over is the huge key for the Rainbow Warriors.
UNLV Preview
Saturday, September 30
1:00 pm PT, Spectrum Sports
This week Hawai'i heads to Vegas for a game with UNLV.
I am somewhat buying into the early season success of the Rebels, but if they have an issue, it is defending the pass.
UNLV ranks 119th in the nation in pass defense allowing 276.3 per game. If Shager can get hot and continue to take care of the ball this one could be an eye-opener.
I think the Warriors will be able to move the ball and score, but I see UNLV pulling away late.
My Pick: UNLV 35, Hawai'i 24

10. San Jose State Spartans (1-4, 0-1)

▼1
Air Force Review
S
an Jose State has not been able to stop the run all season against an FBS opponent and the nation's best rushing team made them pay.
The Spartans allowed Air Force to run for 400 yards last week and could not pick up third downs to keep drives alive.
On defense, they allowed the Falcons to convert 67% of their money downs, which is not a winning formula.
The Spartans just wore down on defense as they were outscored 28-0 in the second half following a 20-17 halftime edge for SJSU.
BYE Week
San Jose State gets a bye this week and it comes at a pretty good time.
The 1-4 start featured a gauntlet for the Spartans. They head to Boise following the bye but then things ease up for a few weeks.
Tough schedule or not, the Spartans have to start getting some wins.

11. New Mexico Lobos (2-2, 0-0)

◄►
UMass Review
W
hat is the significance of an overtime win over UMass? I am not sure anyone really wants to know the answer to that question.
But the facts are, New Mexico trailed 28-14 at the break and stormed back to get just their second win ever in 14 trips to the Eastern time zone.
Sure, the defense allowed almost 500 yards, but they buckled down when they needed to and made the Minutemen settle for FGs rather than TDs. The non-conference schedule ends with the Lobos at .500.
Wyoming Preview
Saturday, September 30
1:00 pm PT, Mountain West Network
Now Mountain West play will offer all new challenges and the Lobos have not met those challenges in recent years.
UNM has lost their last 12 conference games, the longest active streak in the nation and are just 3-23 in their last 26 Mountain West games.
The Lobos have allowed FBS opponents to rush for almost 170 yards per game this season. Look for Wyoming to establish the run and pound the rock in Laramie.
My Pick: Wyoming 27, New Mexico 10

12. Nevada Wolf Pack (0-4, 0-0)

◄►
Texas State Review
N
evada looked really good for 30 minutes against Texas State, taking a 17-0 lead into the break.
Then the second half happened. TSU gained 323 yards, averaging 9.2 yards per play, and outscored Nevada 35-7 over the final two quarters.
Nevada has shown some signs of like the last two weeks, but there is still a lot of work to be done in Reno.
Fresno State Preview
Saturday, September 30
7:30 pm PT, FS1
Mountain West play opens with a red-hot Fresno State squad coming to Reno.
Nevada is giving up 41.3 points per game, 131st in the nation. Yardage-wise, the Wolf Pack are even worse ranking 132nd among 133 FBS schools, allowing 533.5 total yards per game.
It would not appear that Nevada will have any answer for the Bulldogs in this one.
My Pick: Fresno State 48, Nevada 14
---
—More from Stephen Vilardo—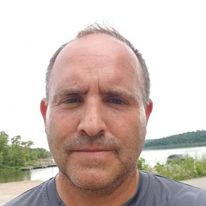 Latest posts by Stephen Vilardo
(see all)