Posted on September 14, 2023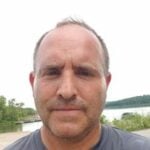 By Stephen Vilardo, SuperWest Sports
T
he Mountain West went 7-4 last week with three of the four losses coming to Power Five opponents.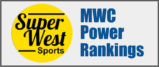 Of the seven wins, six were against FCS foes.
The one win over an FBS opponent came via Air Force over Sam Houston (the Bearkats are in their first season at the upper level).
It was not a stellar week for the Conference, but this week offers a chance for some upsets. We see our first conference matchup this week with Utah State traveling to Air Force.
Below are my Week 3 Power Rankings, Week 2 reviews, previews of upcoming contests, and game picks.

1. Wyoming Cowboys (2-0, 0-0)

▲1
Portland State Review
A
gainst Texas Tech, the Cowboys fell behind early and battled back.
Wyoming wasted no time jumping on Portland State but never pulled away like most would have expected.
Andrew Peasley had an efficient game and Wyoming got a comfortable win. Wyoming jumps to the top spot this week.
No. 4 Texas Preview
Saturday, September 16
5:00 pm PT, Longhorns Network
Staying on top for a second week will be a daunting task. This week it is a trip to Austin as Wyoming will look to improve to 2-0 against the Big 12.
Texas is coming off a big win on the road over Alabama and this will be a very tall task for the Pokes.
I see Wyoming keeping this tight for the first half, but Texas will have too much after halftime and make the final lopsided.
My Pick: Texas 36, Wyoming 14
2. Fresno State Bulldogs (2-0, 0-0)

▼1
Eastern Washington Review
The Bulldogs survived a scare from Eastern Washington as the Eagles gave Fresno State everything they had.
The stat line was nearly identical at the end of the night, showing how uncannily close every category was.
The Bulldogs have been able to put points on the board this season, but the defense should still be the strength of this team.
We saw Purdue put up 34 points on them and 24 in regulation from an FCS opponent. I feel like the defense needs to start showing more.
Arizona State Preview
Saturday, September 16
7:30 pm PT, FS1
This week we should see what this defense really is about.
Arizona State has a lot of issues on offense. The Sun Devils O-line has been hit hard by injuries and struggled to get anything going on that side of the ball in the second half against Oklahoma State.
Fresno State should finally show its defensive muscle this week.
My Pick: Fresno State 27, Arizona State 23

3. Air Force Falcons (2-0, 0-0)

◄►
Sam Houston Review
S
am Houston State limited BYU to 14 points and Air Force to 13. Perhaps the Bearkats can play a little defense in their first season at the FBS level?
Air Force's defense was dominant, holding SHSU to just 80 yards on the day in the 13-3 win. This is the third time in the last six games that the Falcons have limited an opponent to three points or less.
The offense did not look great as Air Force was limited to just 4.1 yards per carry. Not a terrible showing, but not where they'd like to be with 241 yards on the ground.
Utah State Preview
Friday, September 15
5:00 pm PT, CBS Sports
This will be the fifth time that Air Force has opened conference play with Utah State. The Aggies have gotten the better of the first four with a 3-1 mark.
Utah State enters with a ton of momentum following a 78-28 destruction of Idaho State that followed a 10-point loss at Iowa.
I think the Falcons should be able to control the line of scrimmage on both sides of the ball. Air Force should get the ground game going and pound the ball.
My Pick: Air Force 26, Utah State 20

4. Utah State Aggies (1-1, 0-0)

▲2
Idaho State Review
U
tah State's offense had everything clicking against Idaho State in a 78-28 romp. This was the same Bengals team that lost by just eight points at San Diego State the week prior.
Cooper Legas looked sharp with just two incompletions on the day. Terrell Vaughn has now caught 23 passes in two games to lead the nation with 11.5 receptions per game.
By way of the Aggies with a more convincing win over the same opponent, they jump the Aztecs this week.
Air Force Preview
Friday, September 15
5:00 pm PT, CBS Sports
For Utah State to knock off Air Force in Colorado Springs, Legas and Vaughn will need to continue to be in sync. The pair connected 11 times at Iowa.
The line will have to keep a very good Air Force front at bay, but it does not have to be a ton of time. Quick hitters to Vaughn could do the trick and let the talented receiver make plays.
This is a physical Falcon secondary that can make plays, though. I look for a competitive contest with but the Falcons getting it done at home.
My Pick: Air Force 26, Utah State 20

5. San Diego State Aztecs (2-1, 0-0)

▼1
No. 24 UCLA Review
At 2-1, the Aztecs are sitting in a pretty good spot and are pretty much where we expected them to be. They knocked off a pretty good Ohio team and lost to a good UCLA squad.
The tighter score with Idaho State raises some questions, especially after USU beat that team by 50 a week later. The Aztecs still got the win, however.
Against UCLA, the 25-point margin is a tad misleading. SDSU had a pair of drops in the end zone, one of which was picked off.
Coming away with no points on two trips to the Red Zone is no way to pull off the upset against a Pac-12 opponent.
No. 16 Oregon State Preview
Saturday, September 16
12:30 pm PT, FS1
This week it is another tough matchup, the second against a Pac-12 opponent and the second of a brutal four-game stretch that also sees games against Air Force and Boise State.
Oregon State will bring a tougher defense than SDSU faced in UCLA. Any turnovers and miscues will be converted into points by the Beavers.
The Aztecs have forced eight turnovers this season, the most in the nation and they hope to pull off the upset in this one. They will need to increase that number by a bit to get it done.
My Pick: Oregon State 38, SDSU 13

6. Boise State (0-2, 0-0)

▼1
UCF Review
B
oise State has opened 0-2 on the season for the first time since the 2005 season. That year they fell to Georgia and Oregon State.
This year it was again a pair of power five opponents in Washington and UCF. The defense looked much better against a high-powered Knights offense than it did against the Huskies in the opener.
Against UCF, BSU was without George Holani and then lost Taylen Green to an injury in the third quarter. The Broncos still almost came away with a win.
North Dakota Preview
Saturday, September 16
9:00 am PT, FS1
For the third straight week, the Broncos face an offense that is statistically among the national leaders. North Dakota's offense is tops in the nation among FCS programs.
Against UCF, the Broncos kept the Knights off the board with three takeaways in the red zone. Look for the Broncos to clamp down and overpower the Fighting Hawks.
Boise State gets in the win column for the first time in 2023.
My Pick: Boise State 41, North Dakota 14

7. San Jose State Spartans (1-2, 0-0)

▲1
Cal Poly Review
O
kay, San Jose State got a brief respite in the schedule against Cal Poly and the Spartans took full advantage.
It was a complete win as the Spartan defense kept the Mustangs under 100 yards both on the ground and through the air in the 59-3 win.
The last time SJSU enjoyed a win by a margin of 50+ points was 1988.
Toledo Preview
Saturday, September 16
4:00 pm PT, ESPN+
The lightening of the schedule does not last long. The Spartans have a really tough matchup this week with a trip to Toledo.
This is a Rockets opponent that will be ranked by the end of the season. The lone loss for Toledo was by two points at Illinois, as the Rockets are coming off a 71-3 win over Texas Southern.
The Glass Bowl can be a difficult place to play. The Spartans have enough offense to keep this one interesting and have a shot at the upset.
In the end, I think Toledo will be a bit too much. From a spectator's standpoint, this is going to be a battle of QBs to watch. Chevan Cordeiro and Dequan Finn both lack the respect they deserve, on a national level especially.
Both are really talented; I think they produce a heck of a show in this one.
My Pick: Toledo 43, SJSU 42

8. UNLV Rebels (1-1, 0-0)

▼1
No. 2 Michigan Review
W
eek Two of the Barry Odom era did not go nearly as well as the debut. The Rebels went into Michigan and were overmatched against the number two team in the nation.
UNLV avoided the shutout late and punched the ball in for a TD on their only trip to the red zone. The offense never got on track against a stellar defense and UNLV made JJ McCarthy look like a Heisman candidate.
The Rebels allowed 10 tackles for loss in the defeat, but I think they will get better from this.
Vanderbilt Preview
Saturday, September 16
4:00 pm PT, CBS Sports
This week it is again a power five opponent with Vanderbilt from the SEC making the trip to Las Vegas.
The 'Dores are beatable. Vandy is coming off a loss to Wake Forest and enters with a 2-1 mark on the year. The wins were over Alabama A&M and Hawaii. The Rainbow Warriors kept things interesting in Nashville.
Odom went 3-1 against Vandy when he was at Missouri. I think this is a game that Doug Brumfield will be able to take over and look for the Rebels to get the upset.
The Mountain West will take this one from the SEC.
My Pick: UNLV 33, Vanderbilt 31

9. Hawai'i Rainbow Warriors (1-2, 0-0)

▲1
Albany Review
H
awaii finally got in the win column with a victory over Albany. It wasn't pretty, but getting a win—any win— is always nice.
The game was tied at the break and was tight throughout. Hawaii got a final TD in the fourth quarter to push the margin to 11.
Brayden Schrager had looked really sharp in the first two games of the season but struggled with accuracy against the Great Danes.
Three interceptions kept UH from putting things away early and 11 penalties totaling 100 yards allowed Albany to keep it tight.
No. 13 Oregon Preview
Saturday, September 16
5:00 pm PT, Pac-12
Oregon has won 31 straight nonconference games at Autzen Stadium, so you have to think the Rainbow Warriors will be a small bump in the road for Bo Nix and the Ducks.
The odds are stacked against Hawaii, to begin with, and they can't have the turnovers and penalties as well this week.
My Pick: Oregon 59, Hawai'i 13

10. Colorado State Rams (0-1, 0-0)

▼1
Bye Week Review
T
he Rams were overmatched in their opening loss to Washington State. Colorado State opened the scoring with a field goal, then proceeded to give up 36 unanswered.
The 50-24 final score was buoyed by a pair of late scores for the Rams. Last week I mentioned that getting pressure would be key for CSU. They did not supply much.
During the bye week, Jay Norvell decided to make a switch at QB. It will be Brayden Fowler-Nicolosi replacing Clay Millen for the Rocky Mountain Showdown.
No. 18 Colorado Preview
Saturday, September 16
7:00 pm PT, ESPN
The week off gave the Rams extra time to prepare for their Rival Buffs. ESPN's Gameday and Fox's Big Noon Kickoff will both be on hand for this one.
Deion Sanders and his Colorado team are not going to have a letdown with the bright lights shining on this rivalry game.
Am I fully buying into the Colorado hype train on how good they are being heralded? Not just yet, but I do think they will have way too much for the Rams to deal with.
The Buffs win this one big.
My Pick: Colorado 49, Colorado State 14

11. New Mexico Lobos (1-1, 0-0)

▲1
Tennessee Tech Review
T
he Lobos got a win over Tennessee Tech, pulling away with 42 points in the second and third quarters.
The 21 third-quarter points were more points than UNM scored in the third quarter for the entire 2022 season.
Dylan Hopkins had a huge game throwing the ball and Jacory Croskey-Merritt ran wild with 162 yards on just 12 carries.
New Mexico State Preview
Saturday, September 16
5:00 pm PT, Mountain West Network
New Mexico will host New Mexico State in this year's edition of their rivalry.
The Aggies enter 1-2 on the season with the win coming over Western Illinois. Look for this one to be tight the entire way. New Mexico's offense will be able to produce points against the Aggies.
The Lobos will come up with enough stops on defense late to get the win.
My Pick: New Mexico 24, New Mexico State 23

12. Nevada Wolf Pack (0-2, 0-0)

▼1
Idaho Review
N
evada did not just lose to FCS Idaho, the Wolf Pack got routed by the Vandals.
Idaho jumped on them early and ran away with it. You see FCS teams pull out wins over FBS schools, but they are generally tight ones.
There were three FBS teams that lost to FCS opponents last week, and two of them were decided by a field goal. Nevada's was decided by 27 points.
The Wolf Pack's 12-game losing streak is the longest of its kind in the nation.
Kansas Preview
Saturday, September 16
7:30 pm PT, CBS Sports
Nevada is giving up over 566 yards per game. Kansas is averaging 530 per outing this season. Nevada allowed the Vandals to throw for 313, so the Jayhawks could put up big numbers.
Kansas has some targeting suspensions and a lot of injuries ahead of this one. QB Jalon Daniels is among those that have nagging injuries.
I think you see a lot of KU backups playing and still Kansas takes this one big.
My Pick: Kansas 47, Nevada 10
---
—More from Stephen Vilardo—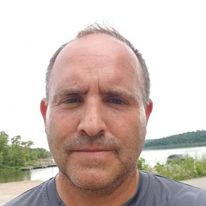 Latest posts by Stephen Vilardo
(see all)